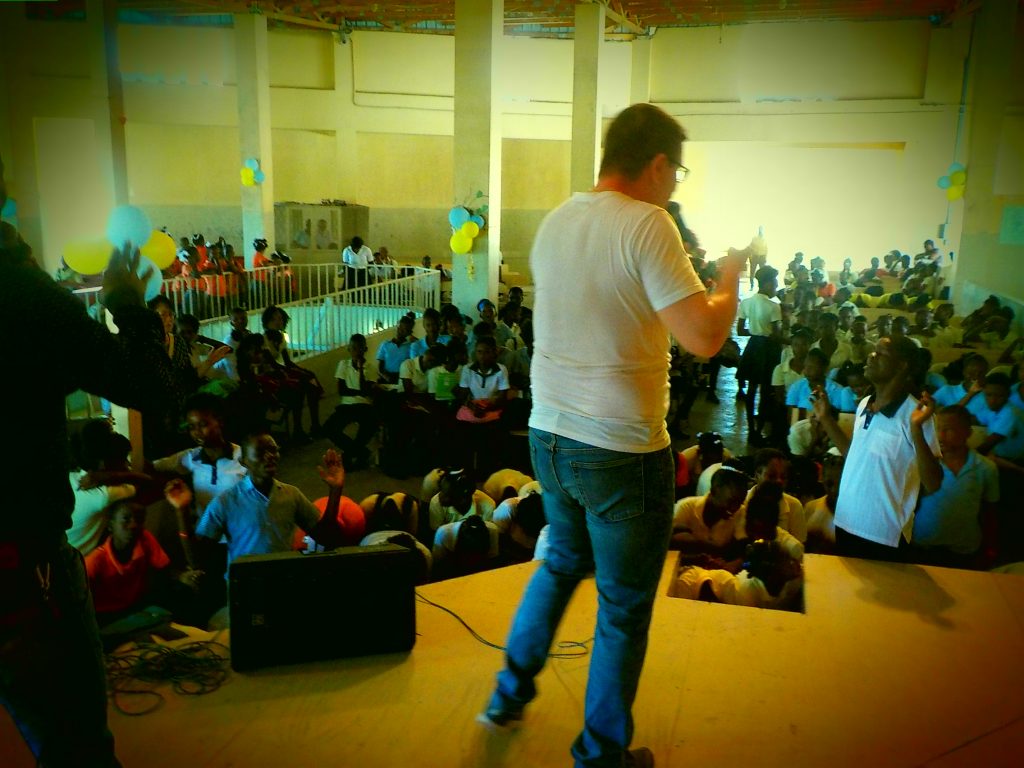 Mariella is a very kind girl and always ready to serve and help. Her mother died a year ago. Her father is unemployed, which caused him to lose his apartment. Mariella had to move to an aunt who does not serve the Lord. Not being the daughter of the house, she has to do a lot of domestic chores while the others have fun. During the week of « revival » (as it is called in Haiti), with Philippe Chatre, Mariella fell to the ground by the power of the Holy Spirit. Unfortunately, she and twenty others fought against the presence of evil spirits in their lives.  But the good news is that seven days after the end of the "revival", at our weekly prayer meeting, Mariella was delivered and  baptized in the Holy Spirit as well as seven other youth. Please join us in prayer so that the others can be set free.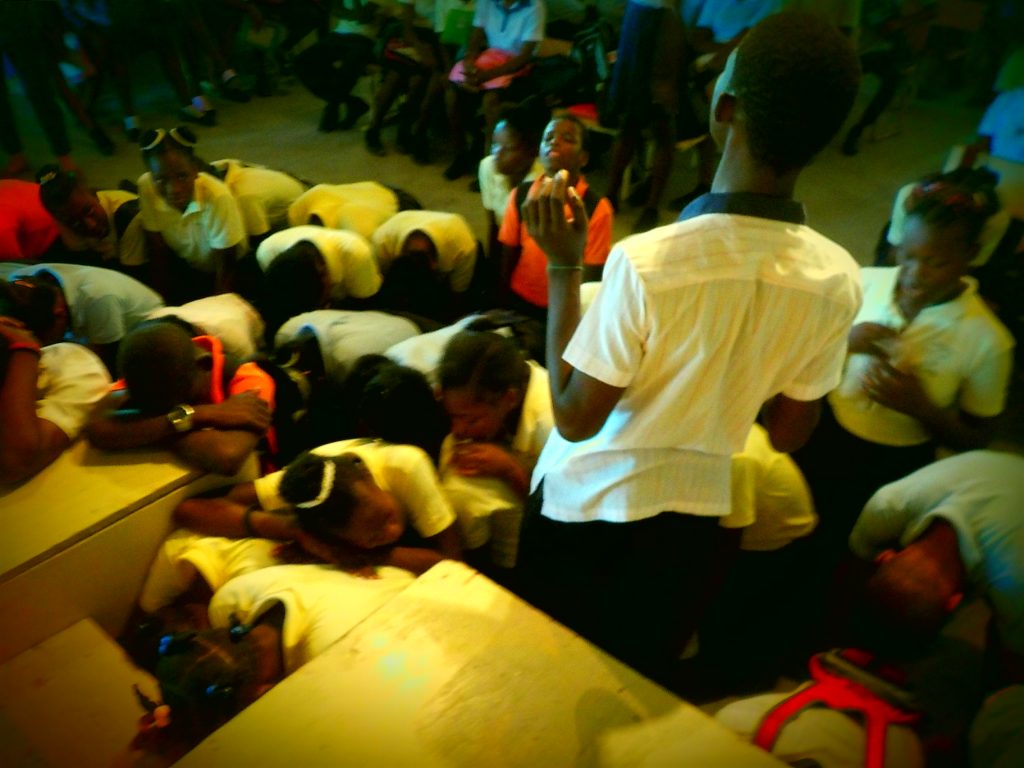 Many were touched by the Holy Spirit. Some cried with joy. They want these times to happen more often.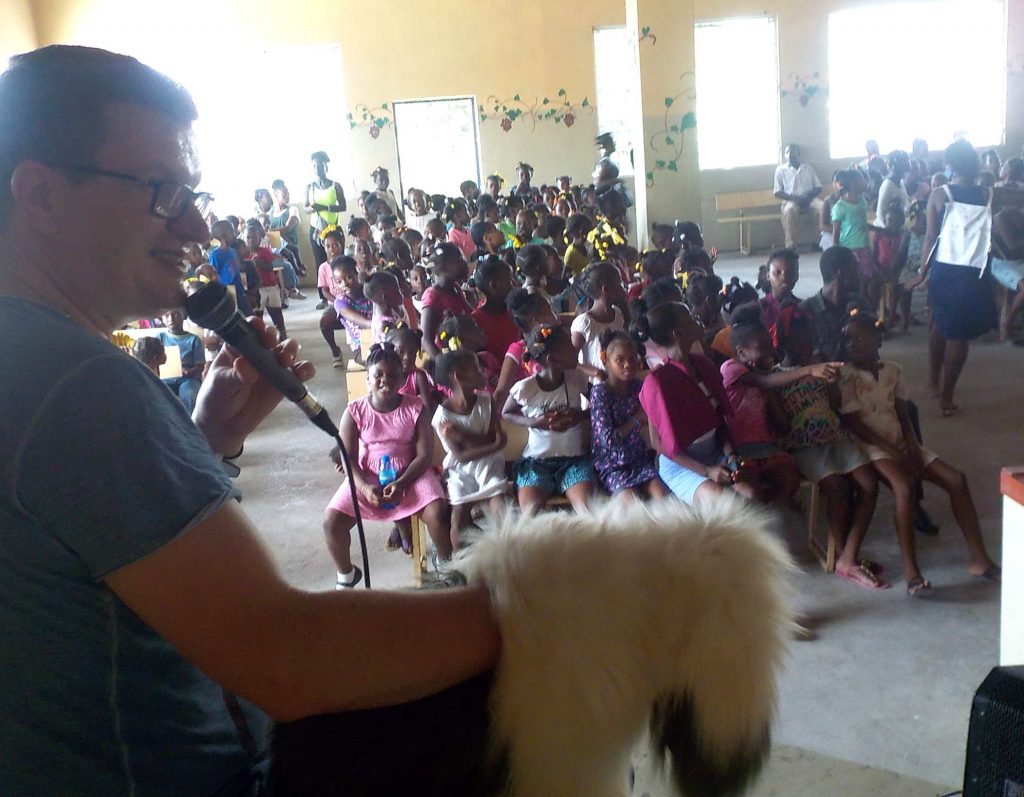 Philippe Chatre, from Nice in France, is an evangelist and a professional ventriloquist. The children are always amused to see the adventures of Cookie, his puppet, although most of them are afraid to hug him.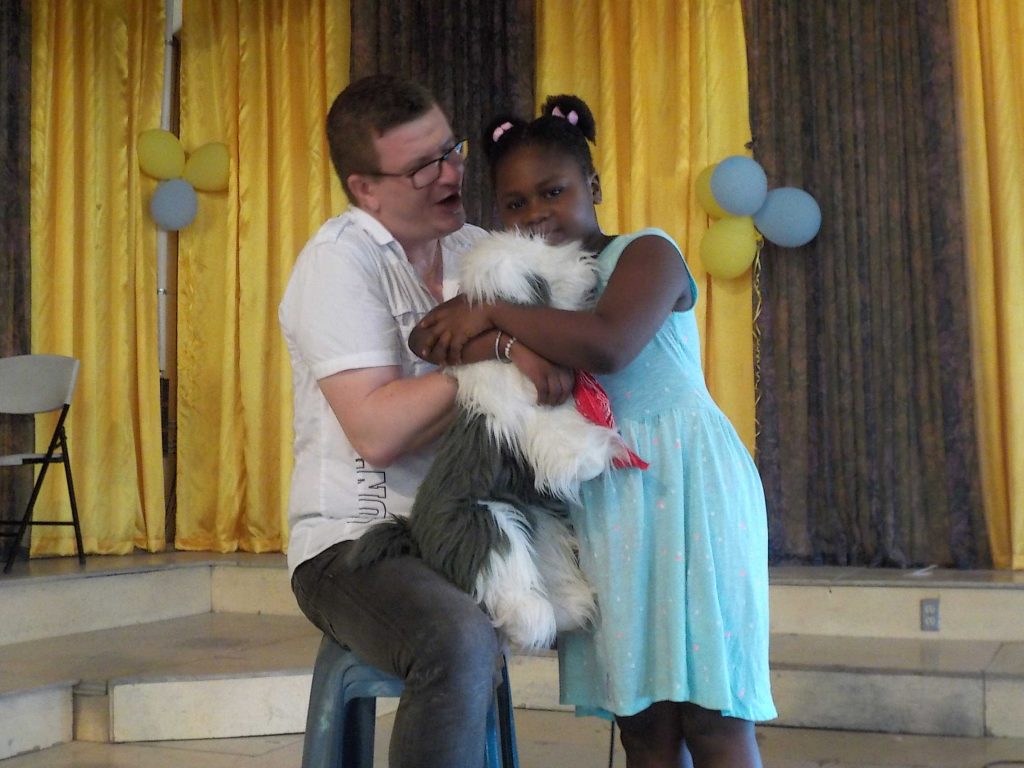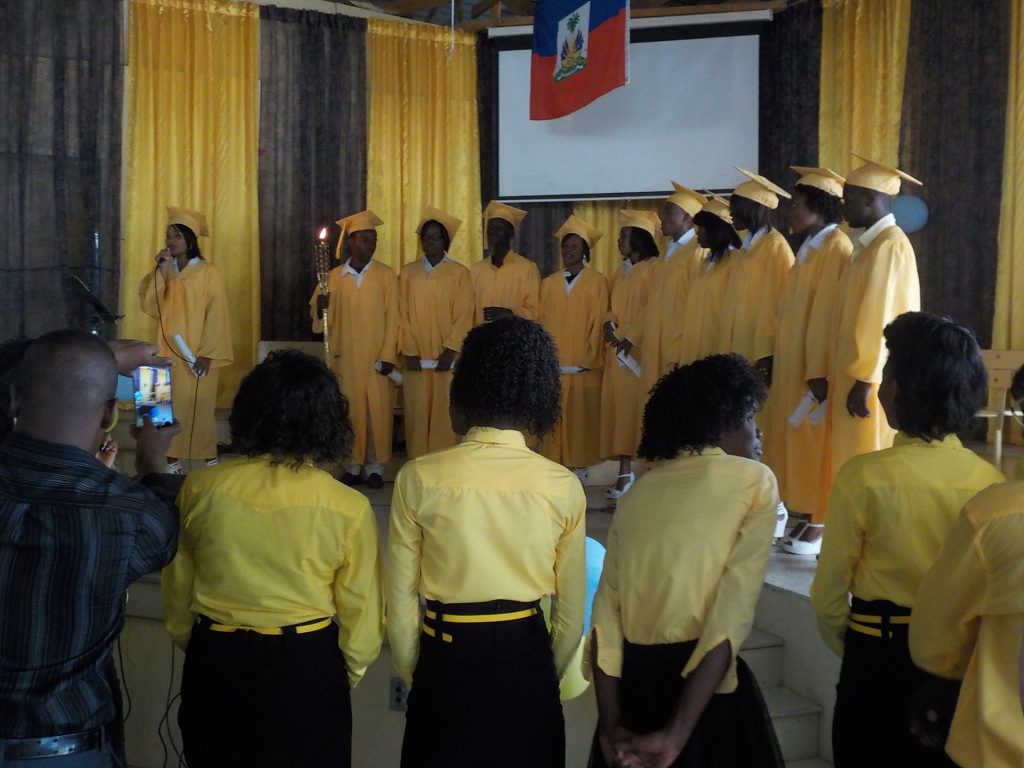 This year, although we have 710 students at school, only eleven have finished and graduated from grade 13 against 34 in 2016.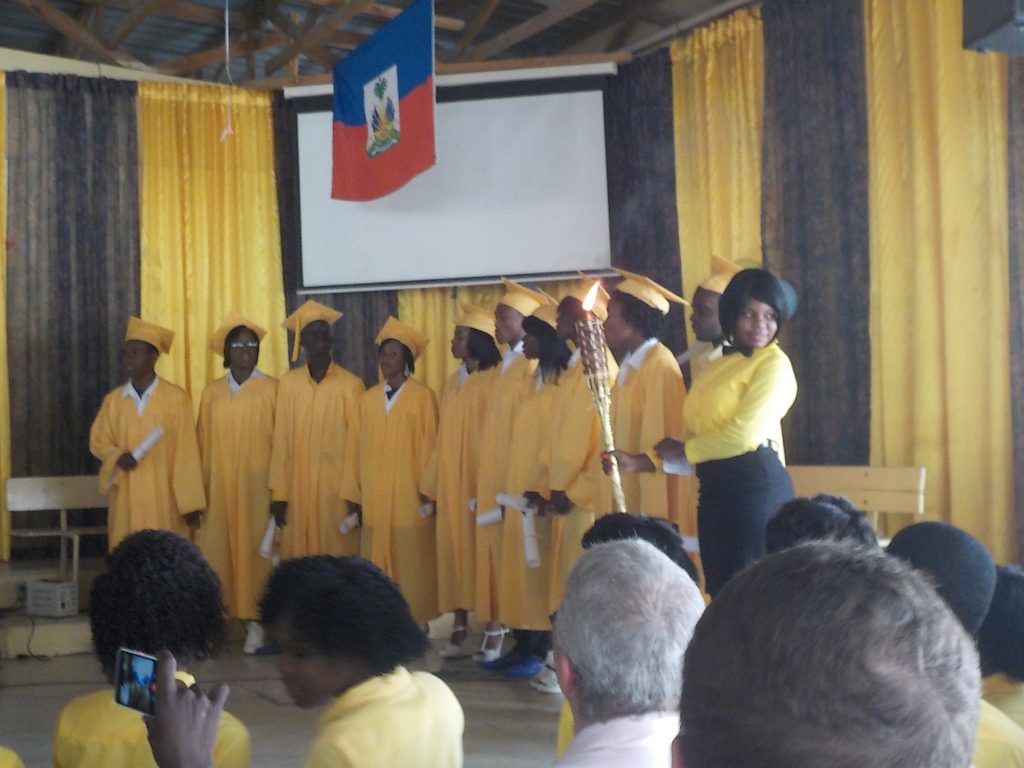 Passing the torch is always a moving time during the graduation ceremony. After the graduation, Michel ended up with an empty basket but it will fill up next year again.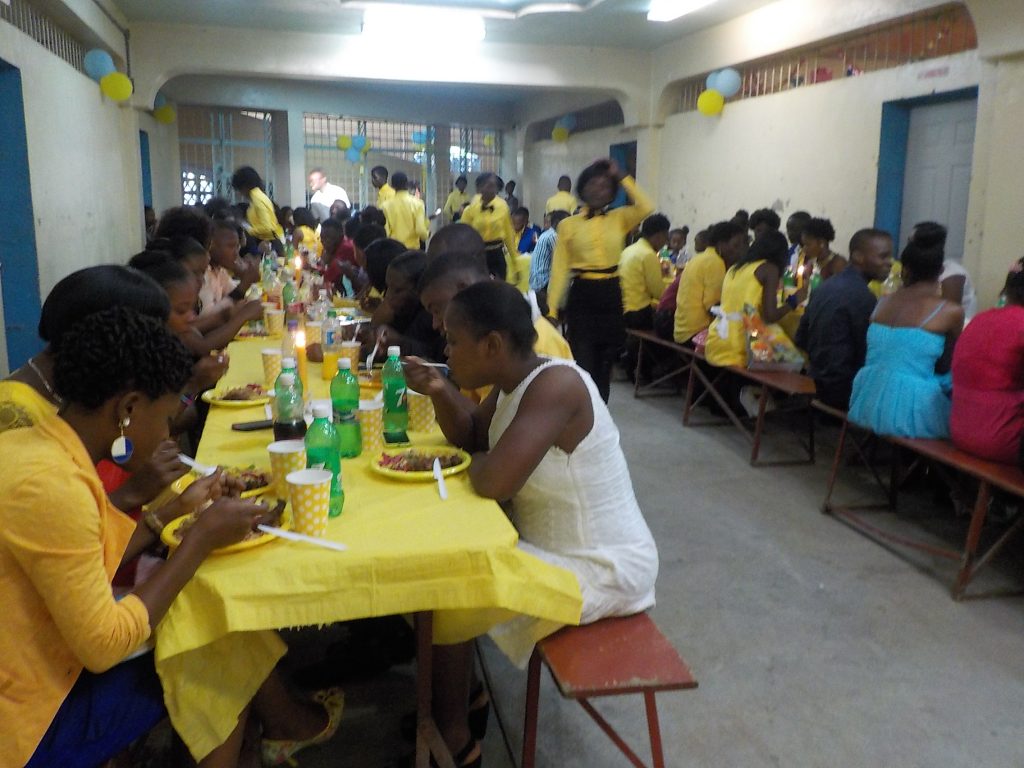 A good Creole meal followed the graduation ceremony.
On a sad note reminding us that the struggle is spiritual, the Islamic State (IS) called on its supporters to « wage a total war » in the West during the month of Ramadan, raising fears of further attacks, wrote on June 1, the Mission Network News site.
Please take 30 seconds to watch this video.
Thanks for your prayers. May God richly bless you.
Michel & Louise