Greetings from Haiti under the rain!
Timoun yo grangou! In Kreol, it means the children are hungry.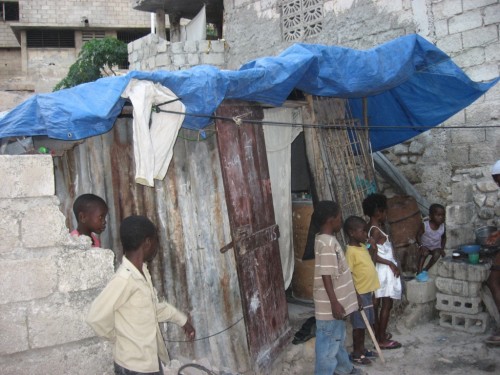 Most children spend their days in school without eating anything, simply because there is no food at home. Fortunately, their school days end at 1h00 pm. Then, they go home hoping to find something to eat.
Last year, we provided the kids with three hot meals a week at school and two at church. This year, according to our mathematics, (not God's mathematics), we will not be able to feed them in school before the month of January, unless a miracle. But we continue to serve them two meals at church.
Please pray that we get the necessary funds to feed the children in school.
This year, there are thirty-one teachers and staff members at our Child Care Plus school. There are over 500 students from kindergarten to grade 8. Please pray for unity among the staff and pray that there will be a revival in school this year.
Thanks for your prayers. God can change what is unchangeable.