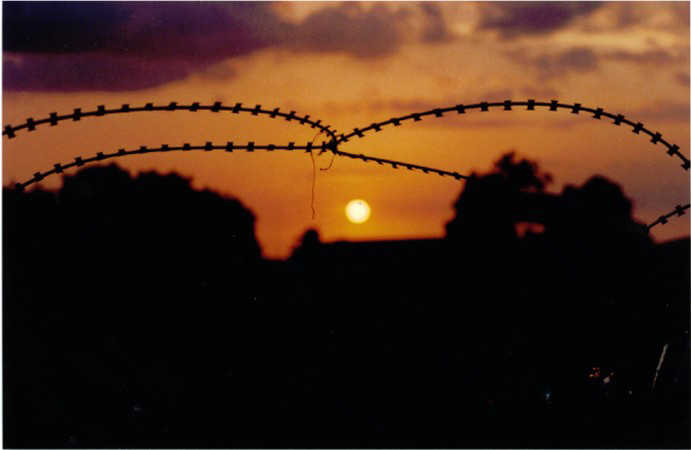 After the July protests, a sense of insecurity took several.  This is not a natural cause like a hurricane that brought the destruction, but the people's anger.  From our bedroom window, we could see black smoke from at least ten fires of tires and there were a lot of shootings through the city.   We had to stay at home for a few days, because the streets were very bad. Our Sunday morning services were cancelled. This morning while praying with Michel, Clement and the children, I had the idea of offering to help one of the groceries' owners to clean, repair and paint. 
In Haiti, there are demonstrations every year, but this one was particularly violent. Some took advantage of the general disorder to loot some grocery stores and shops.  The lull followed the announcement of the Prime Minister to put the price of gasoline where it was previously.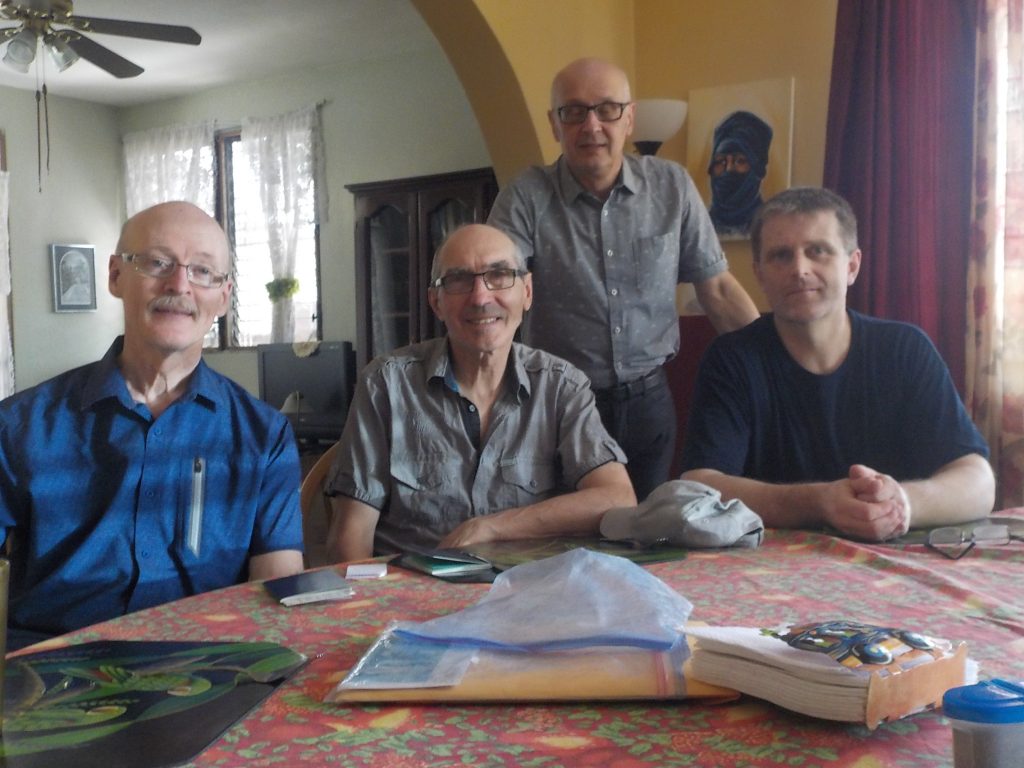 In June, we hosted a team from Three-Rivers, QC, led by Pastor Alain, left on the picture. He is also a plumber by trade.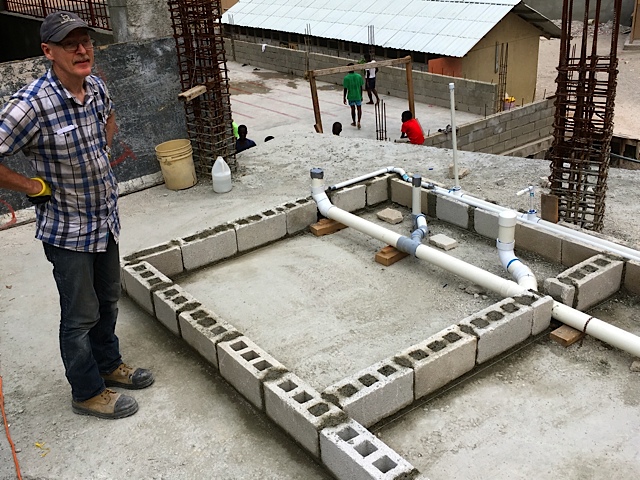 He did the plumbing for the new guest house and staff's bathrooms.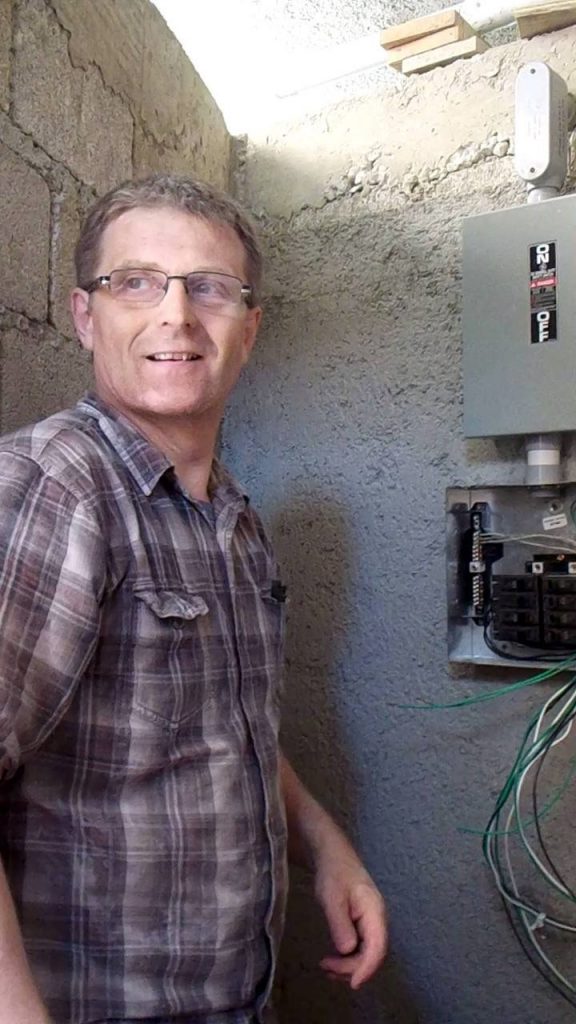 Franck has worked diligently for two weeks to install electricity in the new guest house's bedrooms and bathrooms.
Jean-Guy, a carpenter and Yves, a civil engineer, have worked hard to make the forms to cover the wires in preparation for the concrete to be poured.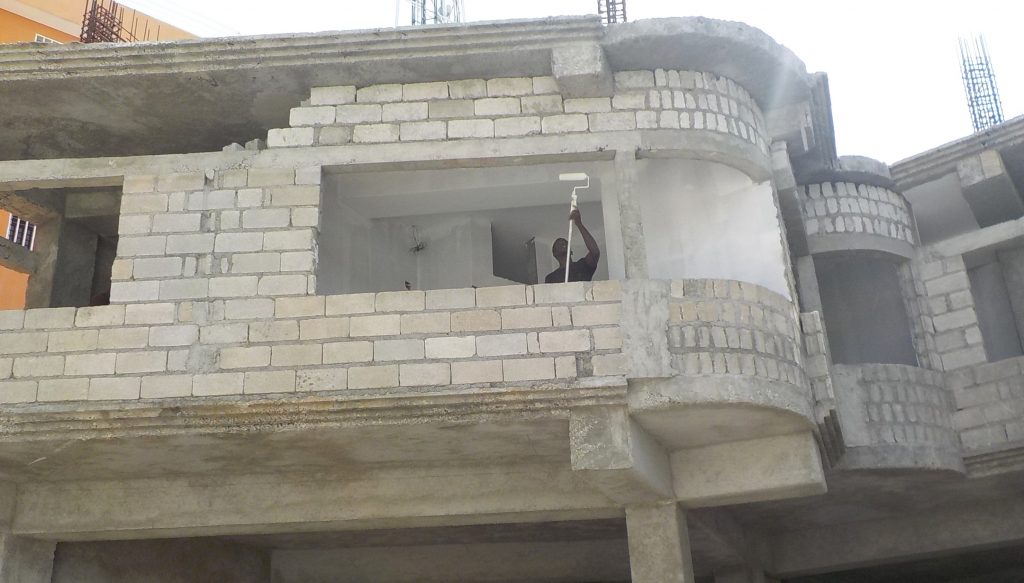 Herve gives a primer to the school's new offices.
"Therefore, my dear brothers and sisters, stand firm. Let nothing move you. Always give yourselves fully to the work of the Lord, because you know that your labor in the Lord is not in vain." 1 Corinthians 15, 58
Think of the 200 million Christians around the world who are persecuted.  We must keep up the good work  and not be discouraged because our reward will be great in the Lord.
Thanks for your faithful support.
Michel & Louise