While I was in bed, a continuous rain fell. It was welcome in this dry season. Everything is quiet when it rains, no dogs barking and no roosters singing.  Without noise, the little girl who lives with us has slipped on the couch next to our bed. Maybe she got scared of something.  She went to sleep instantly. Suddenly, I hear a distinct voice: « You have no cancer. » Is that your voice, Lord? For ten days I was expecting the result of a biopsy. Fifteen days later, the result came out concluding nothing. According to the doctor, she had only drawn liquid from the nodule. I had to wait a month before I could redo another one. I fly to Quebec, hoping to find an answer. The wait seemed long though it was only a few weeks. I get an appointment with an endocrinologist. He tells me that they do not biopsy on this type of nodules, because the percentage of cancer is less than 1%. He gives me an appointment in two years. I get out of his Office floating. It was really the voice of the Lord who told me that I had no cancer. I have to say that I pray regularly for people who are struggling with cancer. It is a terrible disease that brings fear and distress. But God has a glorious plan for us. In the end, we will be victors.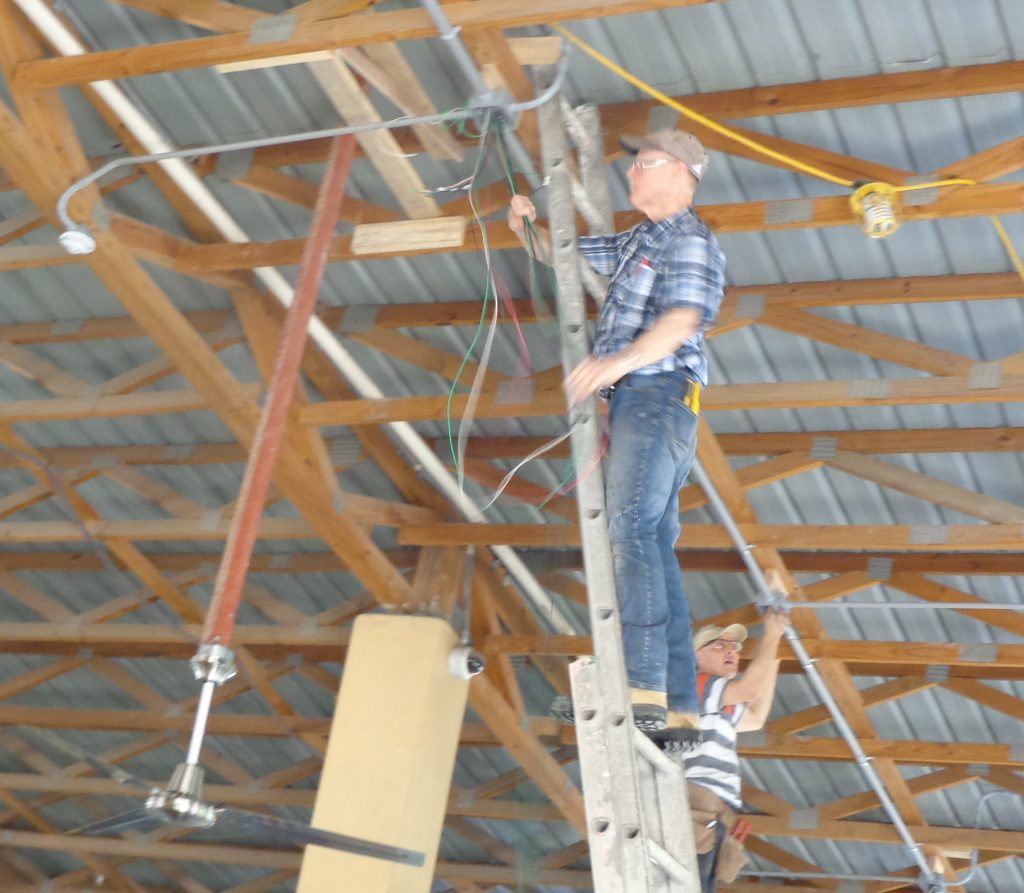 A team from Trois-Rivières and Quebec city came to work with us. They were six but they worked like ten. Pastor Alain, a plumber by trade and Yves, a civil engineer spent 15 days installing the industrial fans for our Church.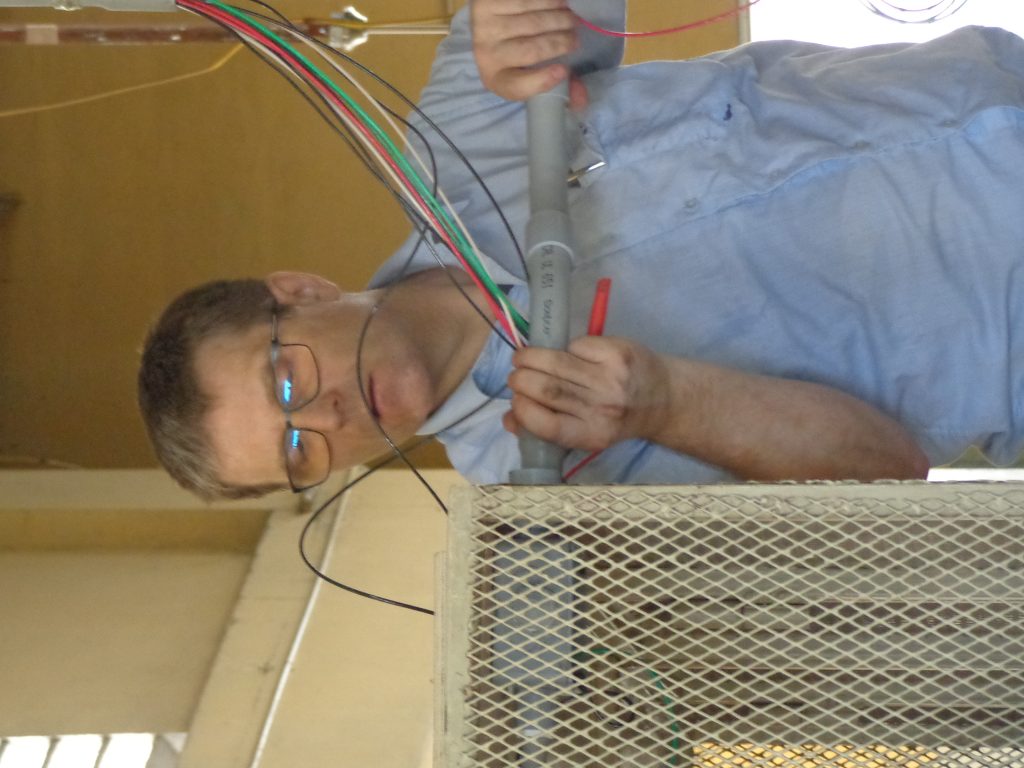 Franck, a computer teacher, worked tirelessly to fix electricity in the offices and in the church. During his evenings as a hobby (!), he installed an antivirus and Office 365 on several laptops.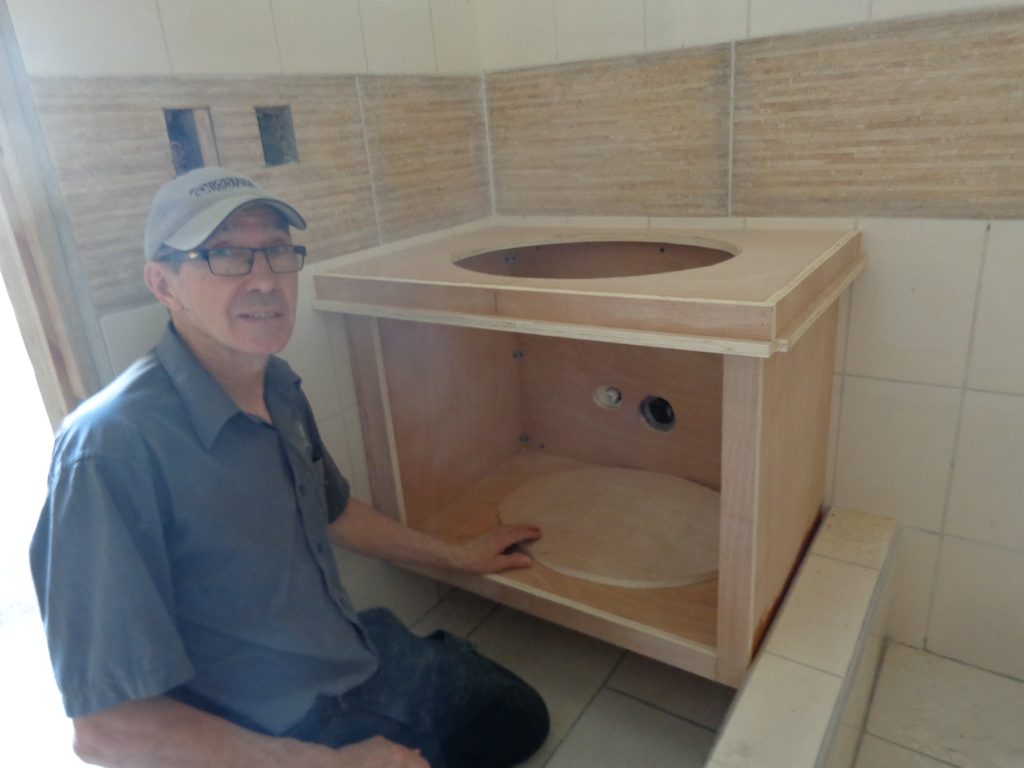 Jean-Guy, a professional carpenter, made the counters of four bathrooms and a closet. He also fixed a dozen doors and he did many other things.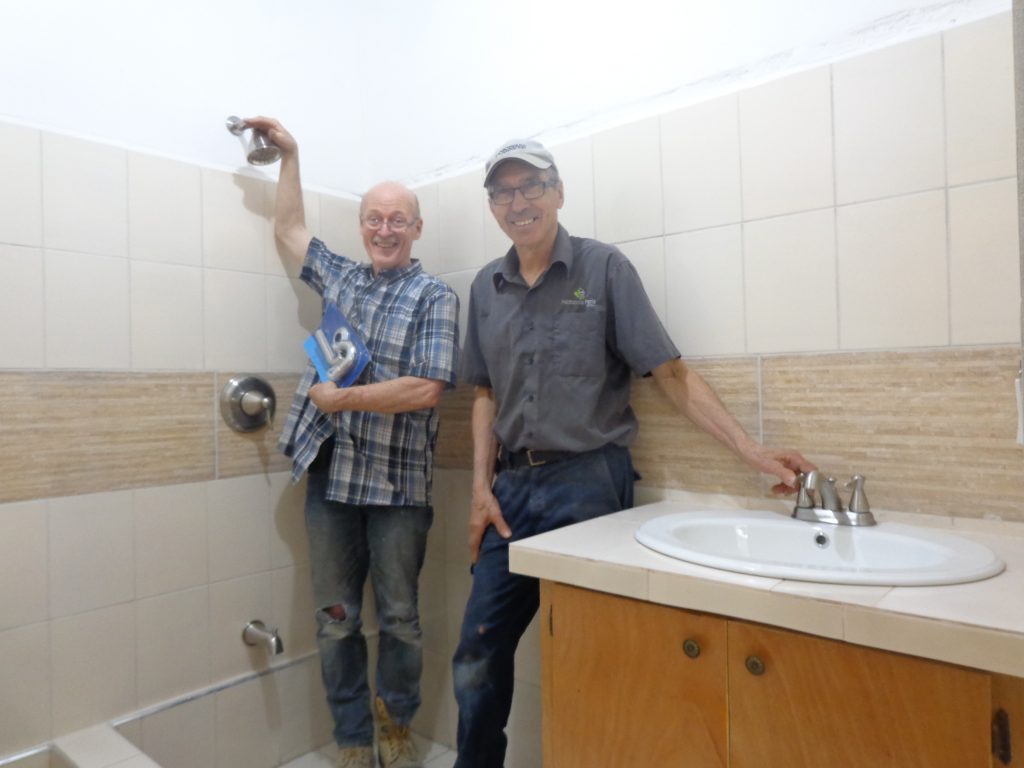 In his spare time, Pastor Alain has fixed 4 showers, 4 sinks and 4 toilets in our new guest house.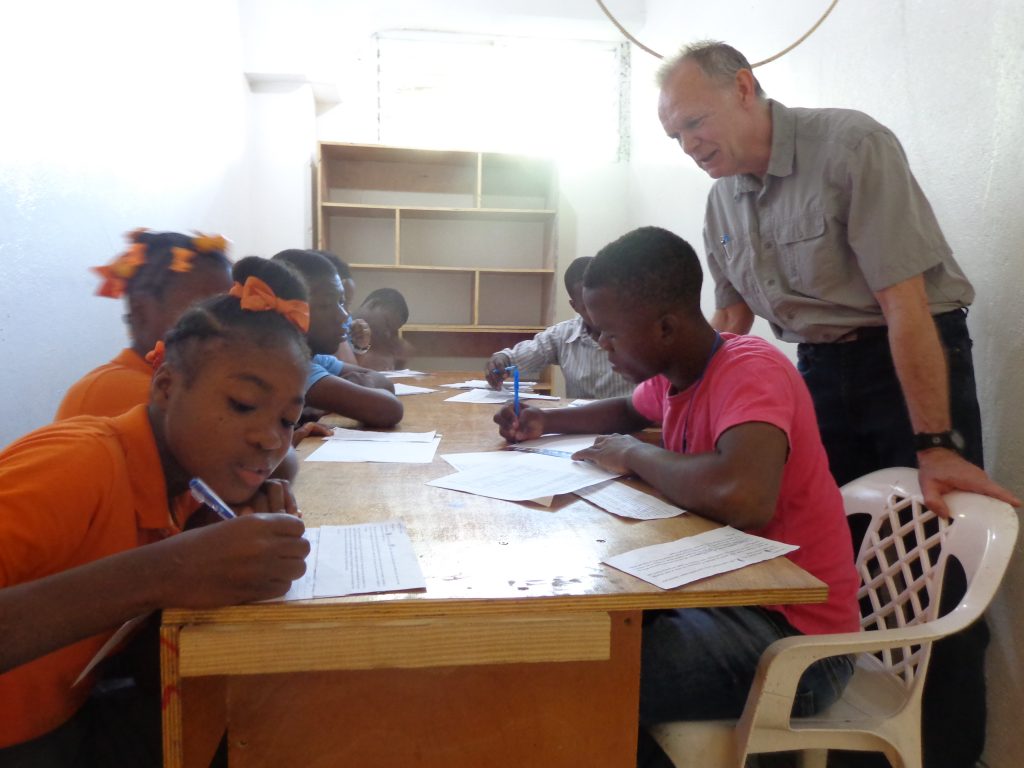 Jean-Guy, from Quebec city, comes at least twice a year in Haiti. He coordinates the annual and semi-annual letters and photos that the sponsored children send to their sponsor. His help is precious.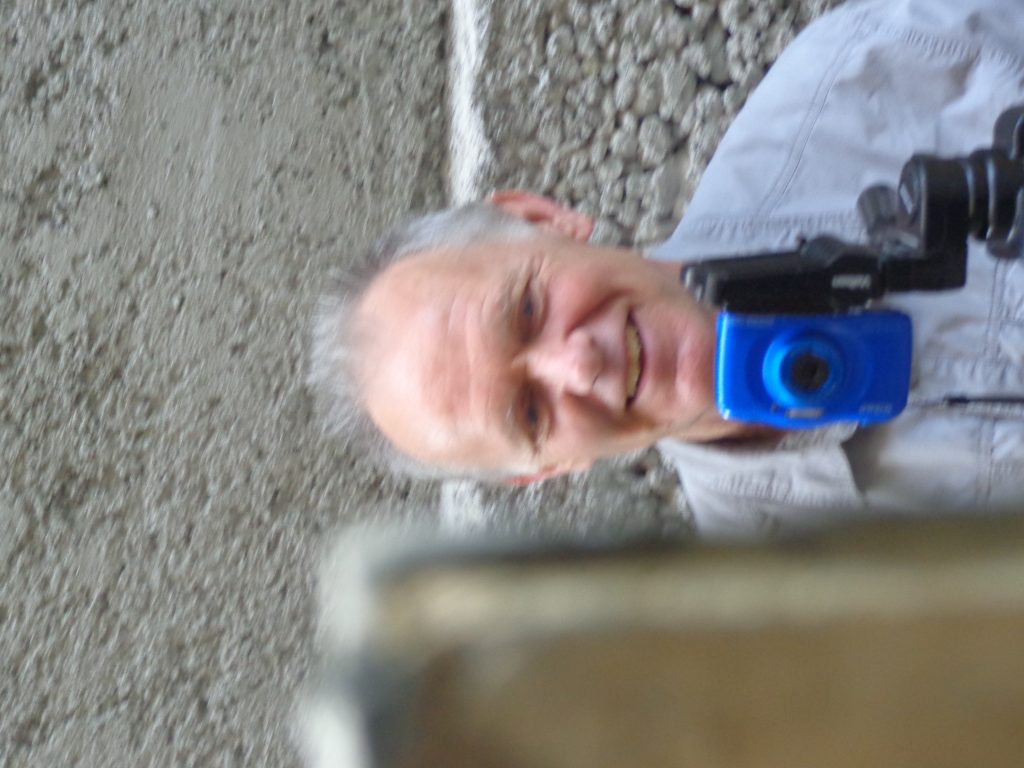 Without the teams, we would not make it. God sends us teams every year and they are so welcome in Haiti, the country with a thousand possibilities and needs.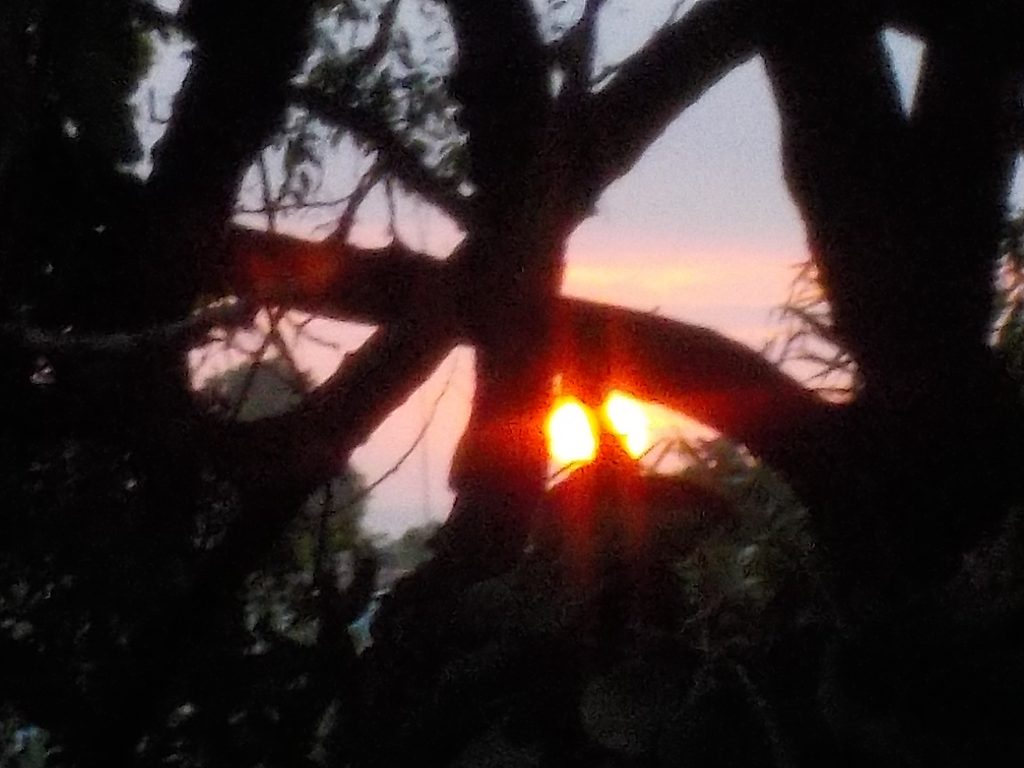 Red sunset seen from our terrace on that day.  
Thanks for your support, your prayers and your compassion. 
Michel & Louise