Claudio Freidzon, pastor of the mega church King of Kings in Argentina, said that success is not the numbers, but it is to be in the will of God and to seek his presence.  Some ask us how long we will remain in Haiti.  God has told us to go to Haiti, but he did not tell us to leave the country yet.   We want to be in his will.
On a different note, please pray for the spiritual and economic condition of the country. The Haitian gourde is currently in free fall against the U.S. dollar and we are seeing a surge in prices.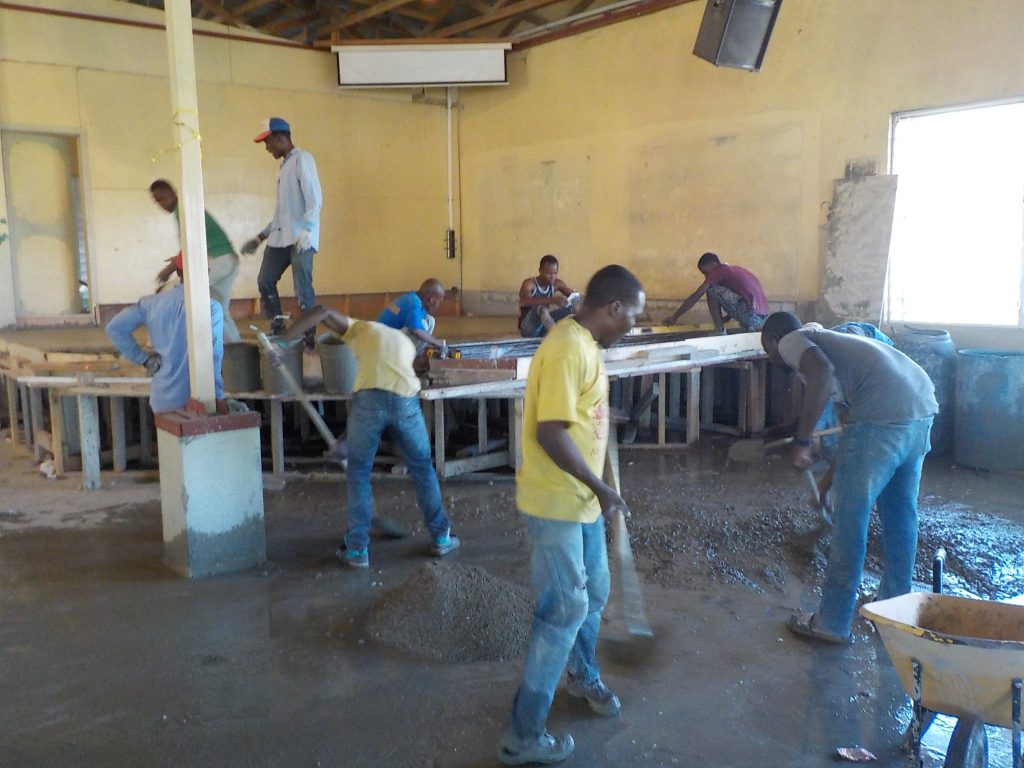 The month of January brought us a team from Quebec.  It is this team that made both our church's roof and the new building roof which houses 13 classrooms.  They worked against the clock to remake the church's stage in collaboration with our Haitian friends.  On the picture, they mix the concrete with a shovel.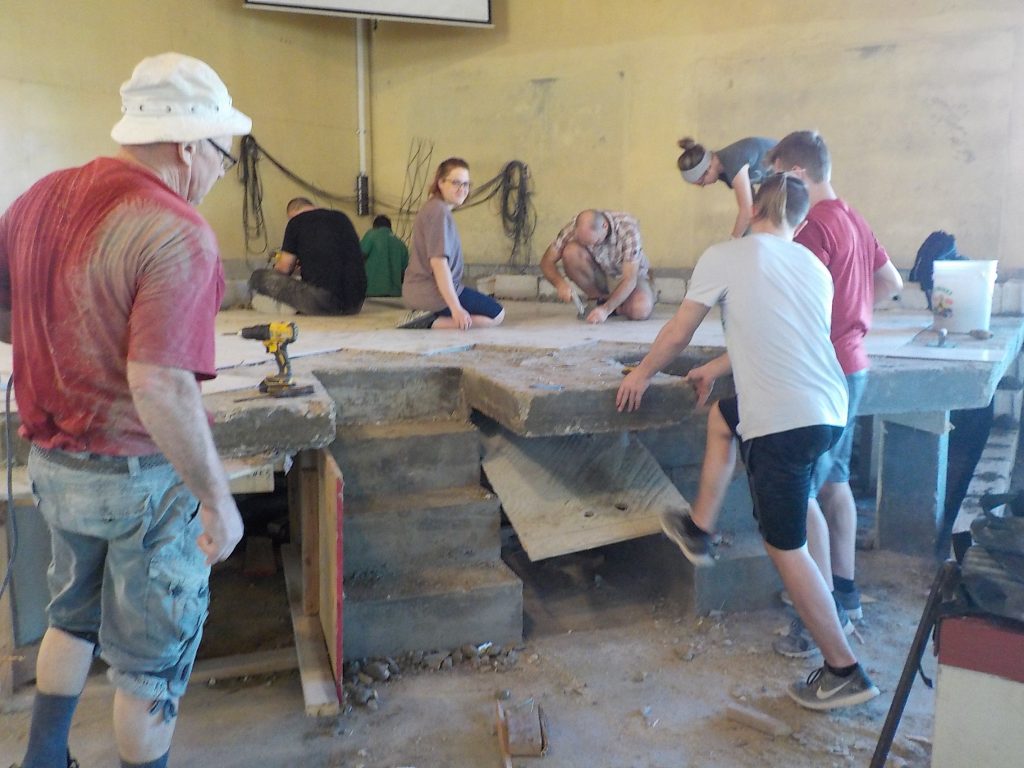 After pouring concrete, once it is dry, they strip the forms.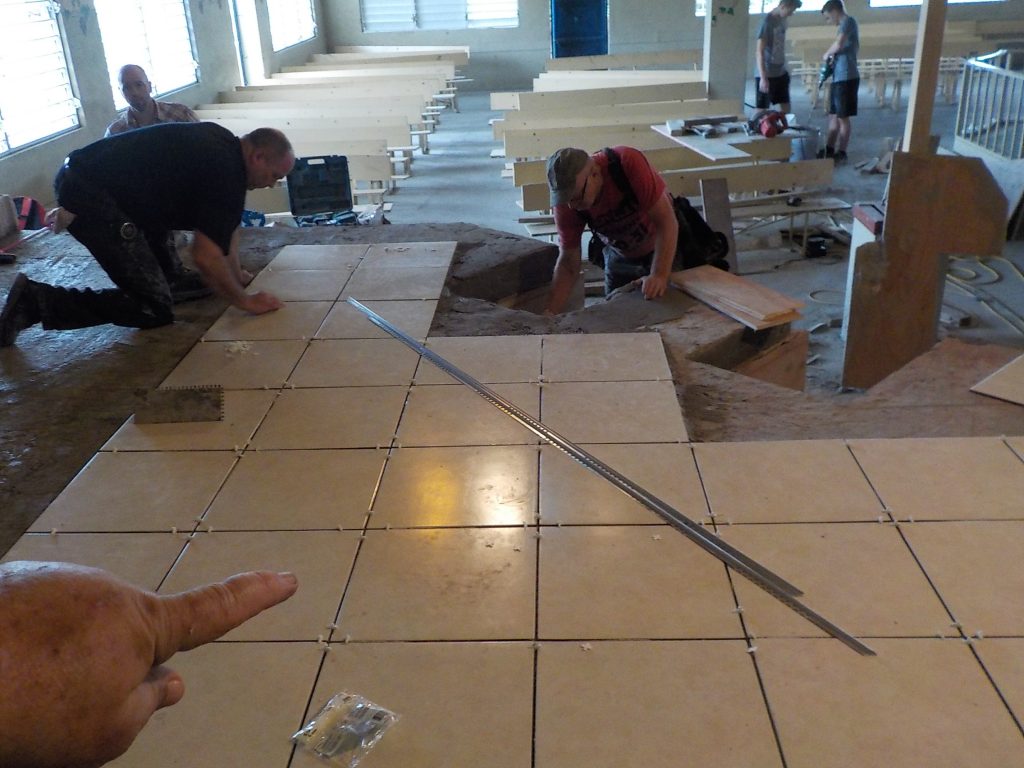 These people are gifted in many areas, even laying the ceramic tiles.  The work would be finished if we had not had a generator failure.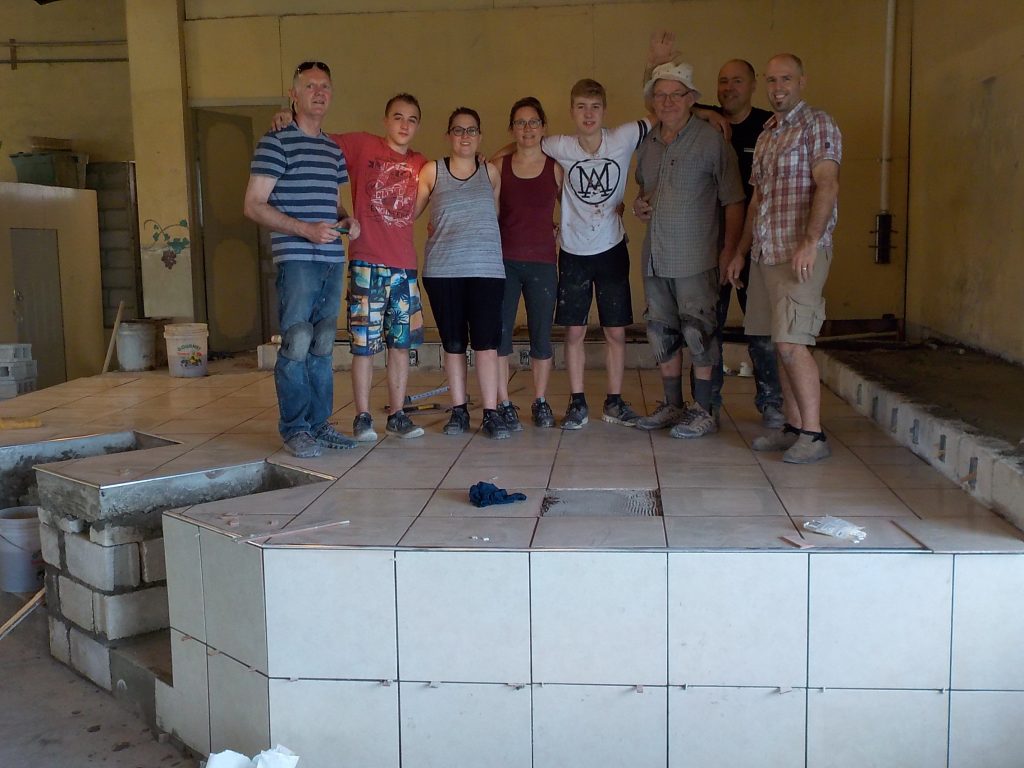 The Disraéli, St-Honoré-de-Shenley and Quebec team led by Pastor Dany Houde.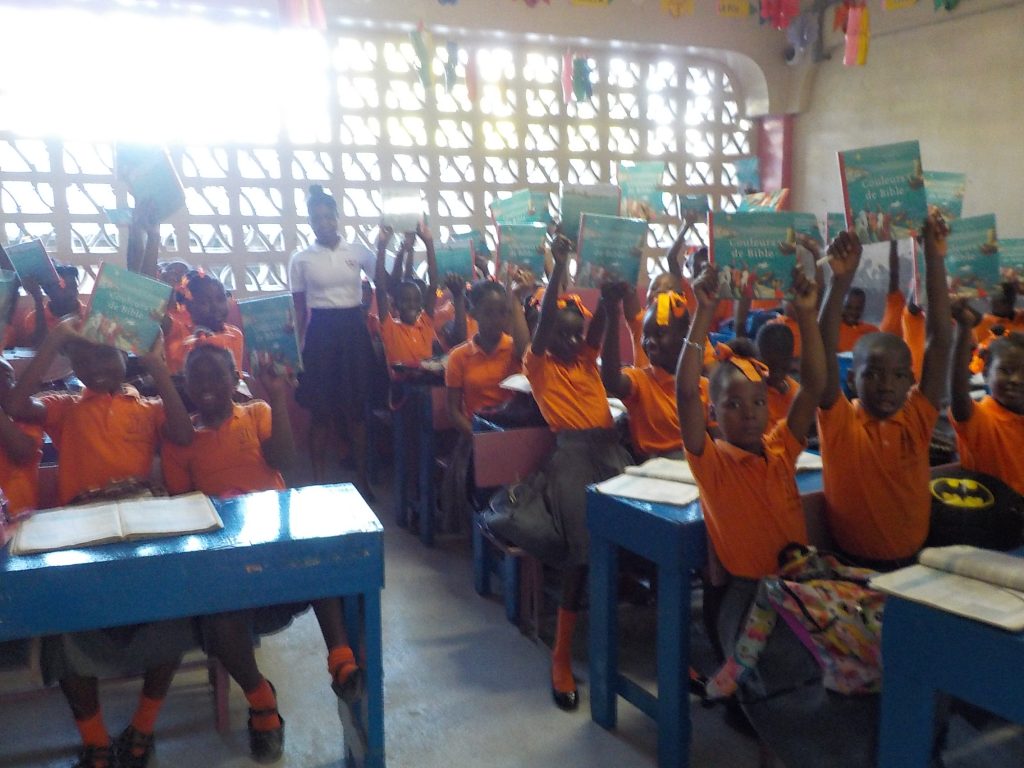 Colors of the Bible, this wonderful book was offered by the Netherlands Bible Society via the Haiti Bible Society.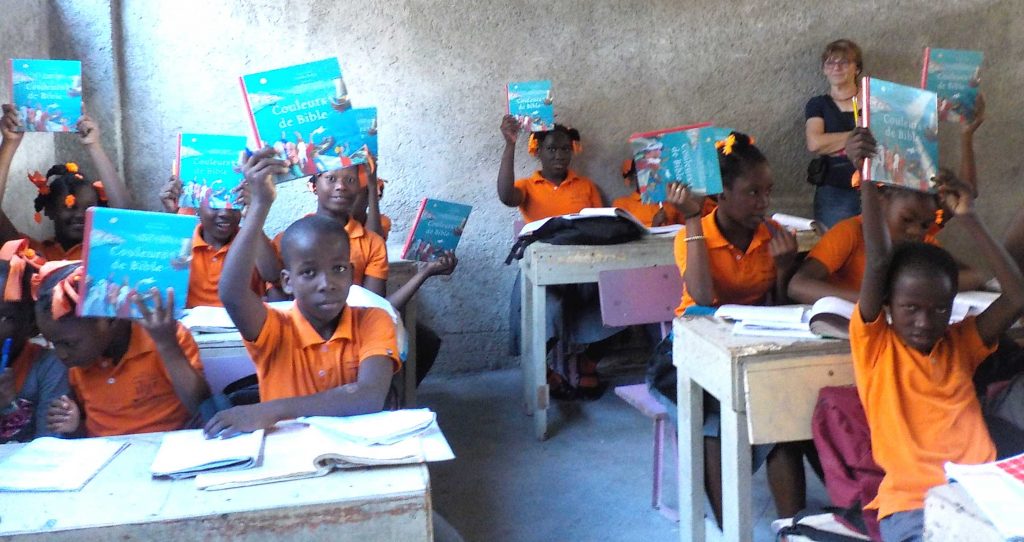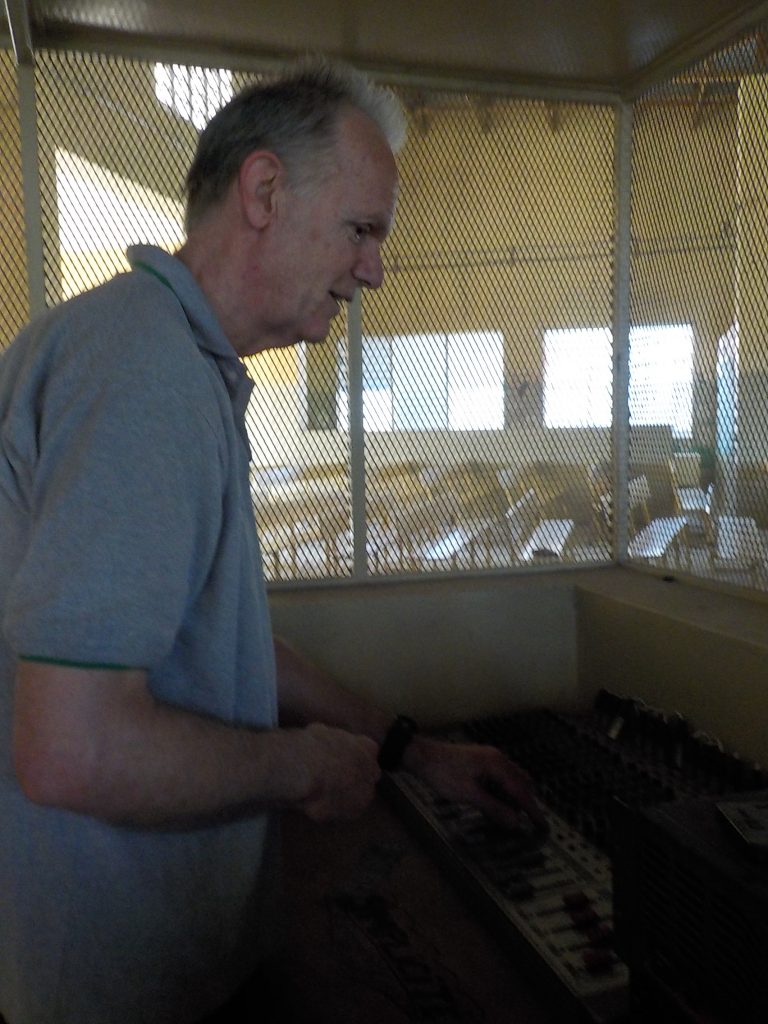 Once again, Jean-Guy gave us a big helping hand for three weeks. I am sure it was hard for him to be away from the snow.  😊  His constant work and compassion have no equal.
God…gives life to the dead and calls into existence the things that do not exist.  Romans 4, 17. Michel fell during the construction of the stage.  It caused him internal bleeding. But after two weeks, the swelling and the pain are almost completely gone. We thank God for the healing.

For those of you who support our work and that of the Haitian brothers we would like to say thank you.  What an encouragement you are to us!
Michel & Louise