WE JUST FINISHED A WEEK OF REVIVAL AT OUR CHURCH AND SCHOOL WITH ART THOMAS, AN AMERICAN EVANGELIST FROM DETROIT, MICHIGAN.  SIX TO TEN PEOPLE WERE BAPTISED IN THE HOLY GHOST, MANY WERE HEALED, BUT OVER 60 PEOPLE WITH EVIL SPIRITS COLLAPSED TO THE FLOOR.  THE GOOD NEW IS THAT SOME WERE SET FREE AND SPIRIT FILLED. ON THE SEVENTH DAY, ART LEFT FOR DETROIT, BUT THE PRESENCE OF THE LORD STAYED.  DURING THEIR CLASSES AND NOT DURING THE MORNING DEVOTIONS, 25 COLLAPSED AGAIN TO THE FLOOR.  AROUND THREE WERE DELIVERED ON THAT DAY.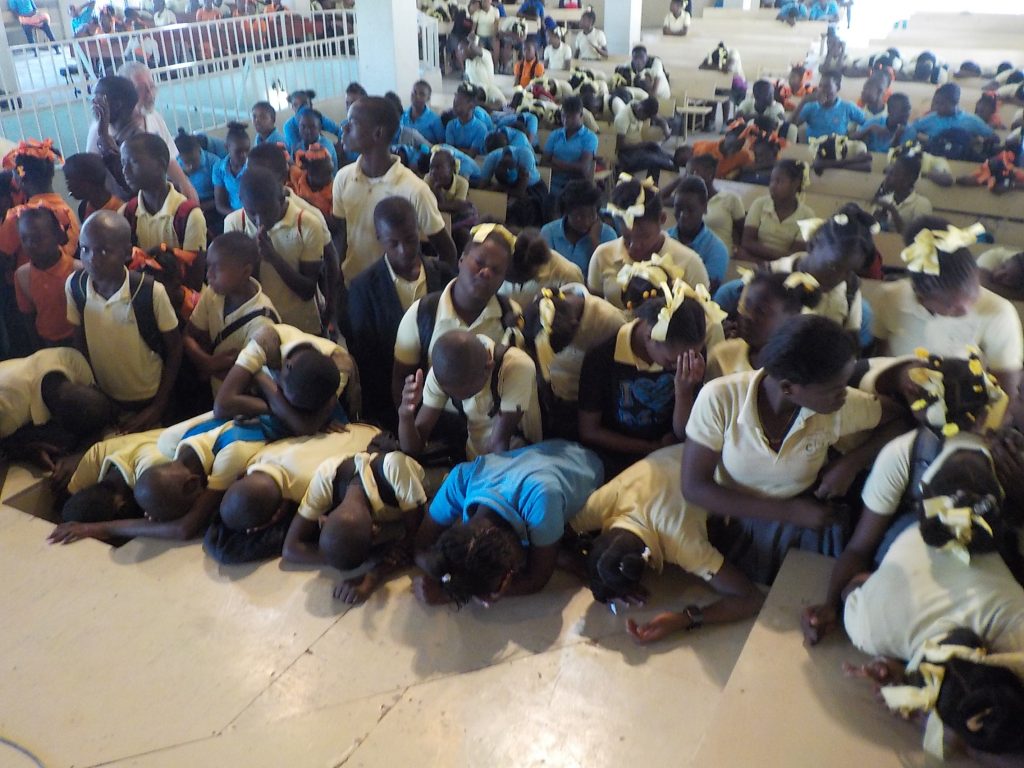 WE HELD A CONFERENCE WITH 120 PASTORS AND LEADERS.  FOUR HAVE BEEN BAPTIZED WITH THE HOLY SPIRIT AND SOME WERE HEALED.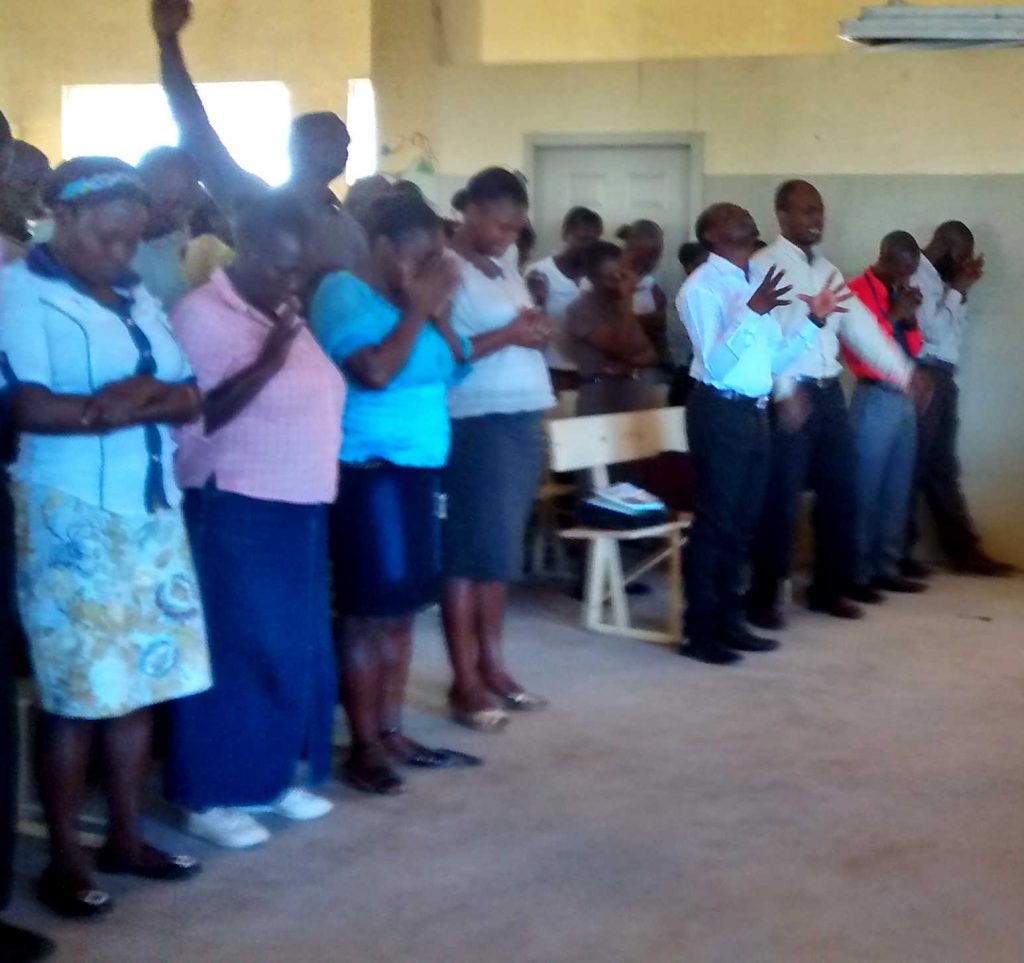 THIS LADY HEARD A NOISE IN HER EARS FOR 7 YEARS BUT SHE WAS INSTANTLY HEALED.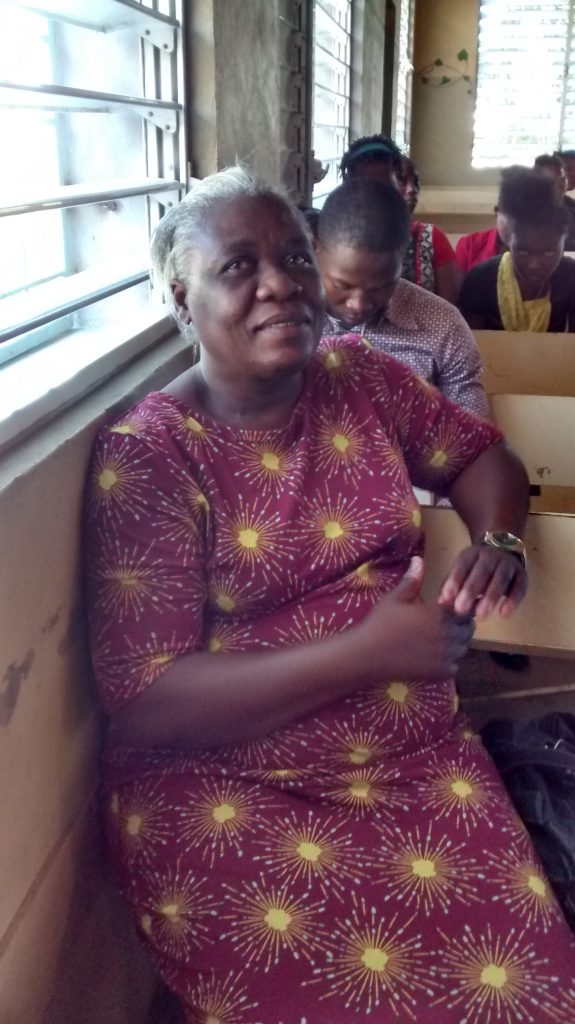 DURING THE CONFERENCE, A 12 YEARS OLD GIRL WHO HAD EVIL SPIRITS KEPT REPEATING: « I WANT TO DRINK BLOOD, I WANT TO DRINK BLOOD. »  SHE ALSO SAID SHE WANTED TO KILL ME.  I TOLD HER THAT THE ONLY BLOOD SHE WOULD DRINK WOULD BE THE BLOOD OF JESUS. THAT DAY, AFTER SHOUTING, SHE CALMED DOWN A BIT.  BUT THE NEXT DAY, SHE COLLAPSED AGAIN ON THE FLOOR. THERE WERE SO MANY PEOPLE WITH EVIL SPIRITS THAT WE PRAYED FOR HOURS EVERY DAY.  WE WANTED TO FIND OUT WHY THIS GIRL HAD SUCH A PROBLEM.  WE VISITED HER HOUSE AND HER NEIGHBOR WHO IS HER UNCLE. HE IS A YOUNG WITCH DOCTOR WHO ATTENDED OUR CHURCH FOR 10 YEARS, FROM AGE 9 TO 19 WITHOUT EVER BEING DELIVERED.  WE SPOKE AT LENGTH WITH HIM ABOUT JESUS.  HE DID NOT WANT US TO PRAY FOR HIM AT THIS TIME. HE PUT THREE HUMAN SKULLS AT THE ENTRANCE OF HIS HOME FOR PROTECTION AND TO WARN ANYONE WHO WOULD WANT TO ATTACK HIM. PLEASE PRAY WITH US. WE NEED INTERCESSORS.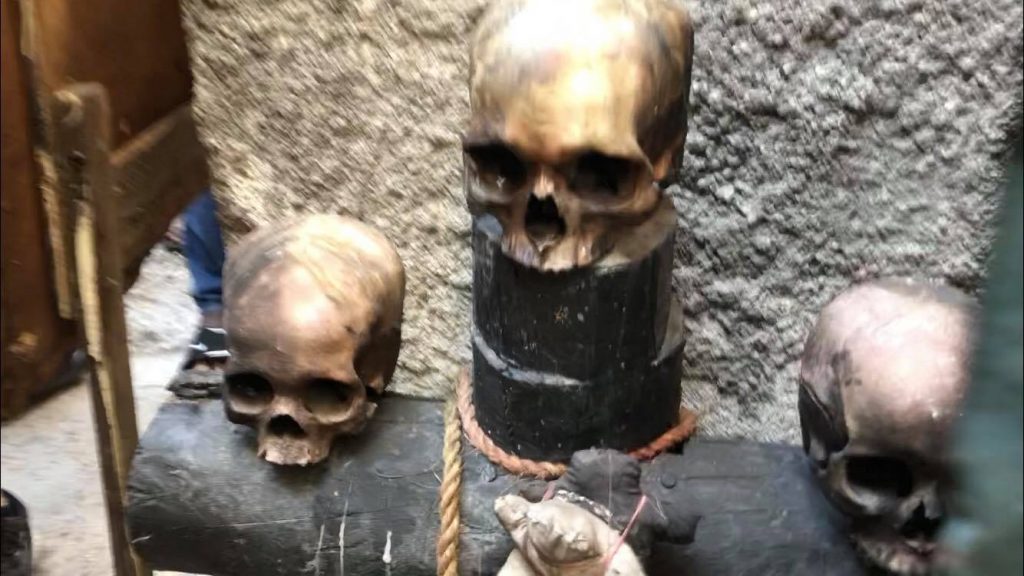 YOU CAN FOLLOW THE TEACHINGS OF ART THOMAS ON YOUTUBE.  HERE IS THE LINK TO ONE OF THEM: "HEALING IS SIMPLE" https://www.youtube.com/watch?v=potfpJ6pPpI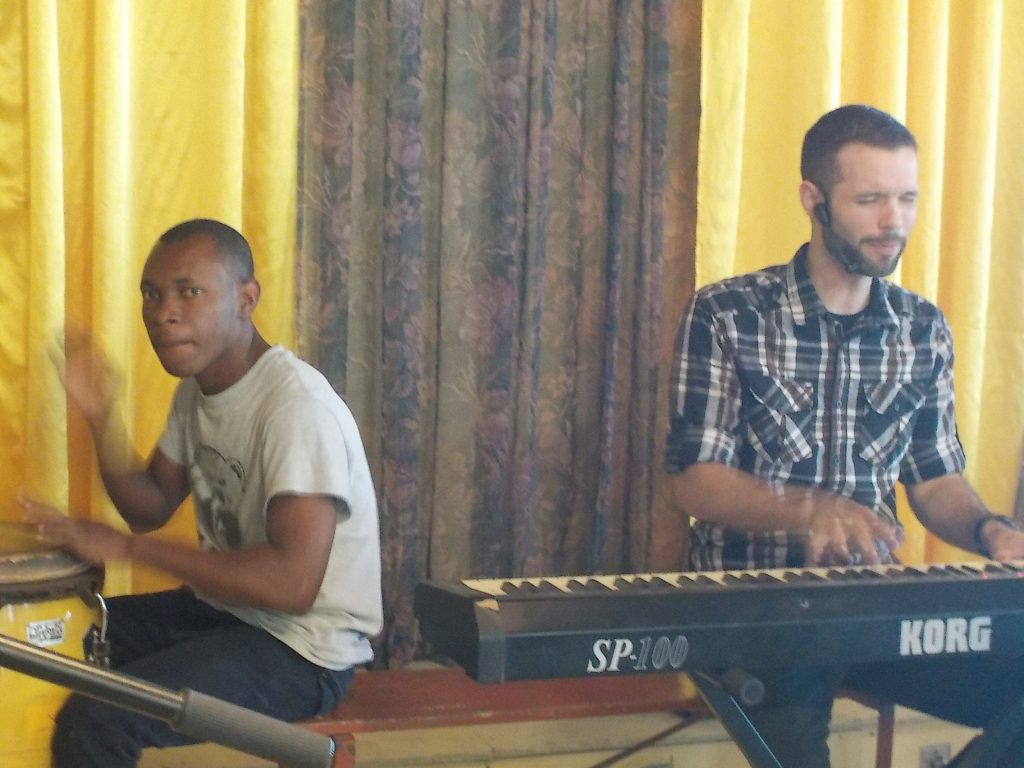 ON MARCH 1ST, MATHIS, OUR GRANDSON, WAS HOSPITALIZED FOR TESTS INCLUDING A MRI.  THAT SAME DAY, HE WAS HEALED.  HE WENT FROM 3 TO 6 EPISODES OF HYPOTHERMIA DAILY TO NONE. THIS YEAR, HE ATTENDED SCHOOL ONLY FOR TWO DAYS. AS HE GAINS STRENGTH, HE WILL BE ABLE TO GO BACK TO SCHOOL.  HIS TESTS FOR THE HEART AND BRAIN REVEALED THAT EVERYTHING WAS PERFECTLY NORMAL.  GLORY TO GOD!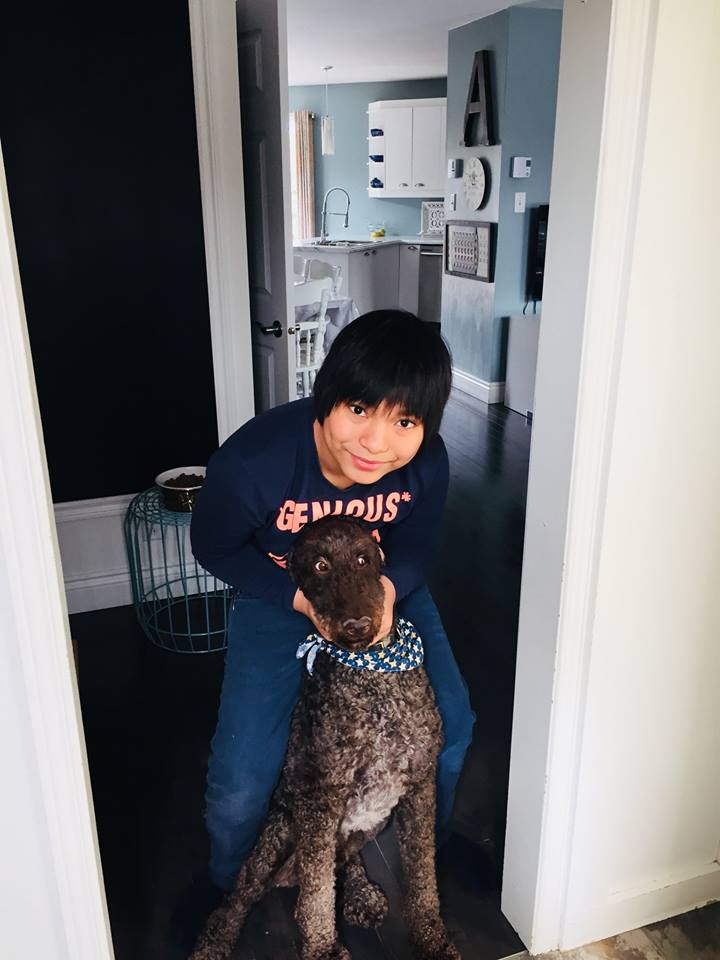 WE'RE LOOKING FOR INTERCESSORS TO FIGHT FOR OUR CHILDREN WHO HAVE SPIRITUAL PROBLEMS. IF YOU ARE INTERESTED, PLEASE WRITE TO US AT : mlcharb@haitiministries.com
MAY GOD RICHLY BLESS YOU.
MICHEL & LOUISE