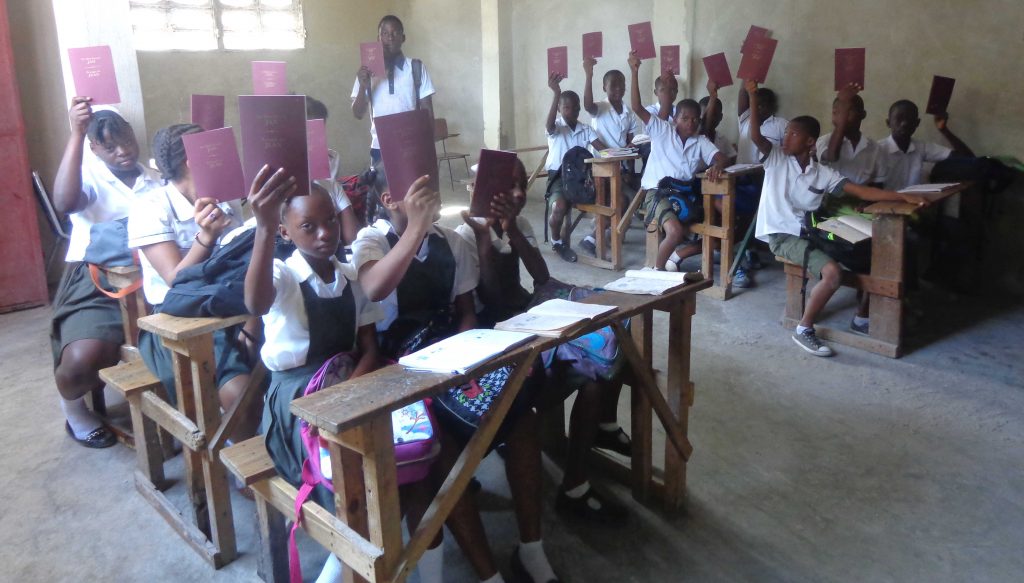 Like fresh water for a tired person, so is good news coming from a distant land. Proverbs 25, 25
On a beautiful sunny morning, our evangelistic team went to a College to distribute in two stages 1,000 Gospels of John in Creole and French. The born again principal welcomed us warmly. Many students gave their lives to Jesus and there have been healings. These are my favorite times in Haiti.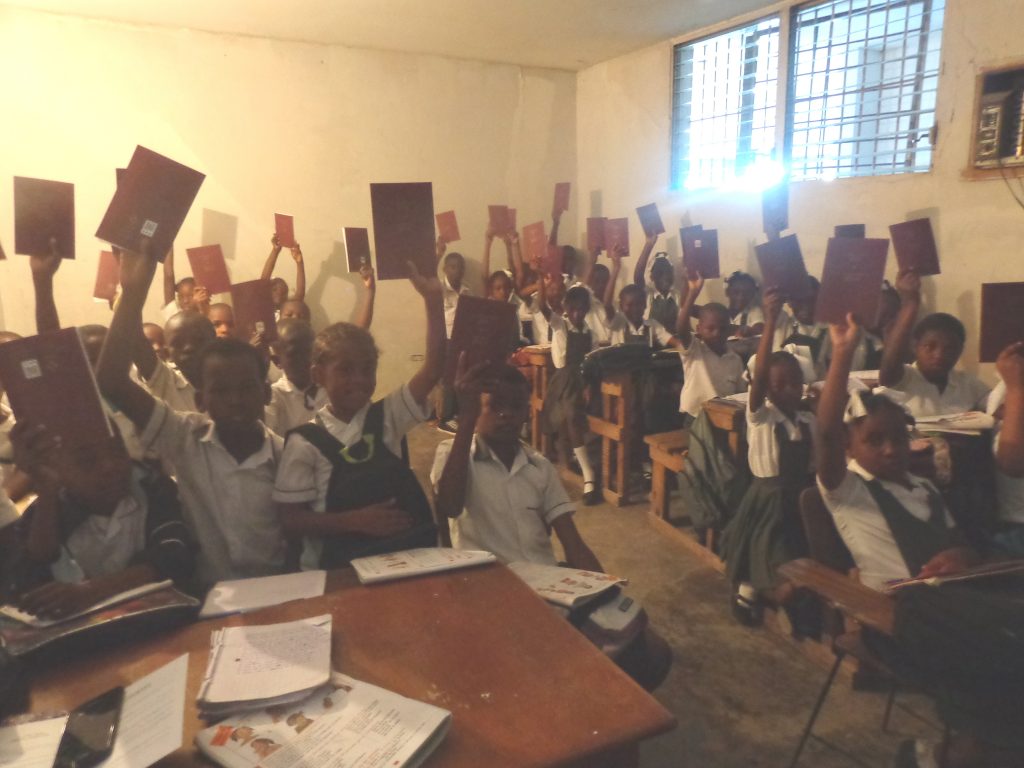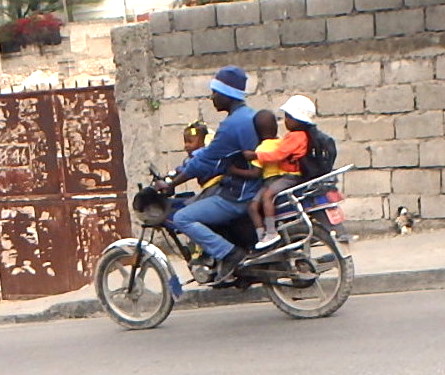 Parents often do not have the facility to bring their small children from school to home. That's why they do carpooling! The last one on the motorcycle grabs after the driver's shirt, rather precarious position!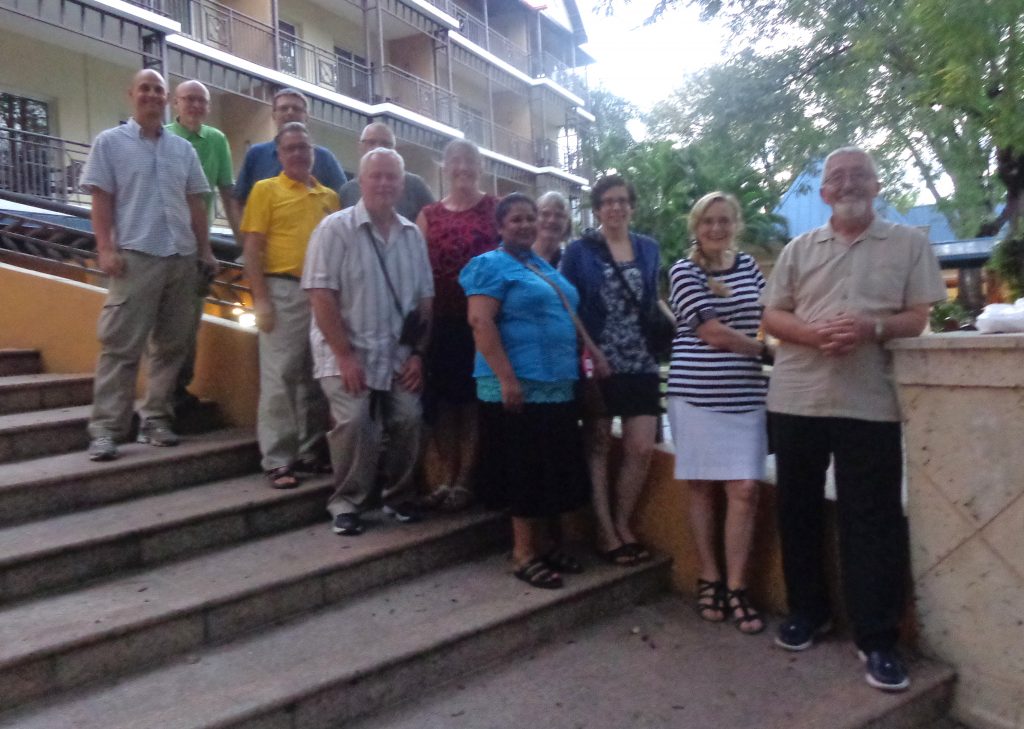 The Cambridge, ON team, the Trois-Rivières, QC team,  Francine from Longueuil, QC and Jean-Guy from Quebec, QC came to help us.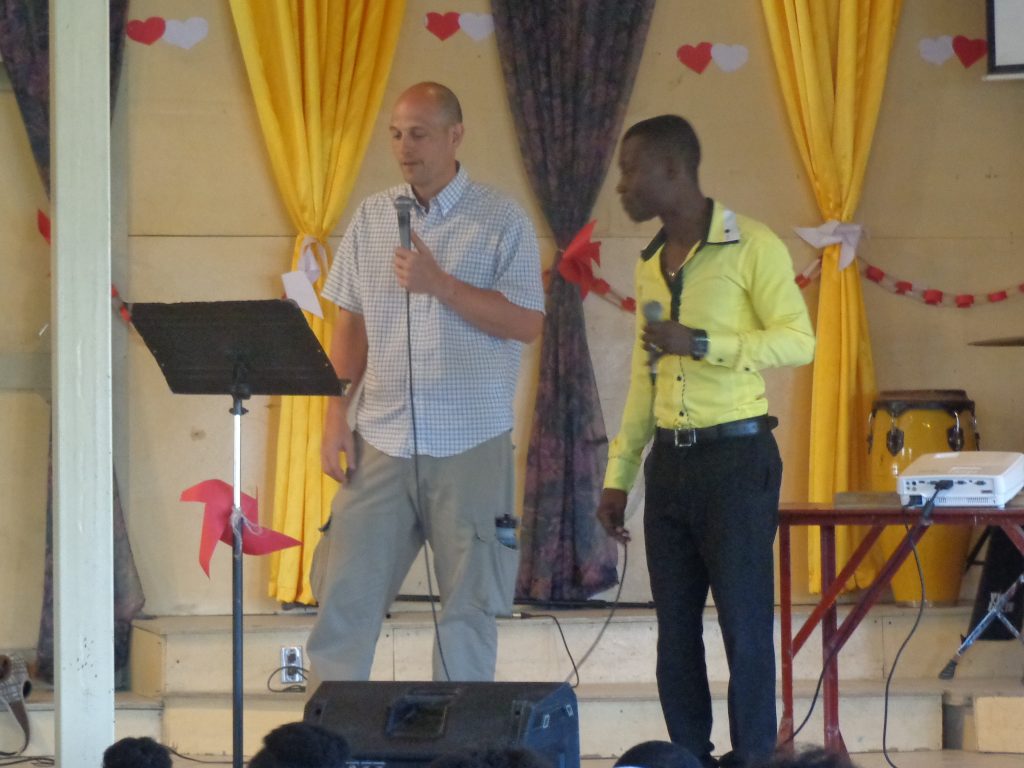 Pastor Scott preaching.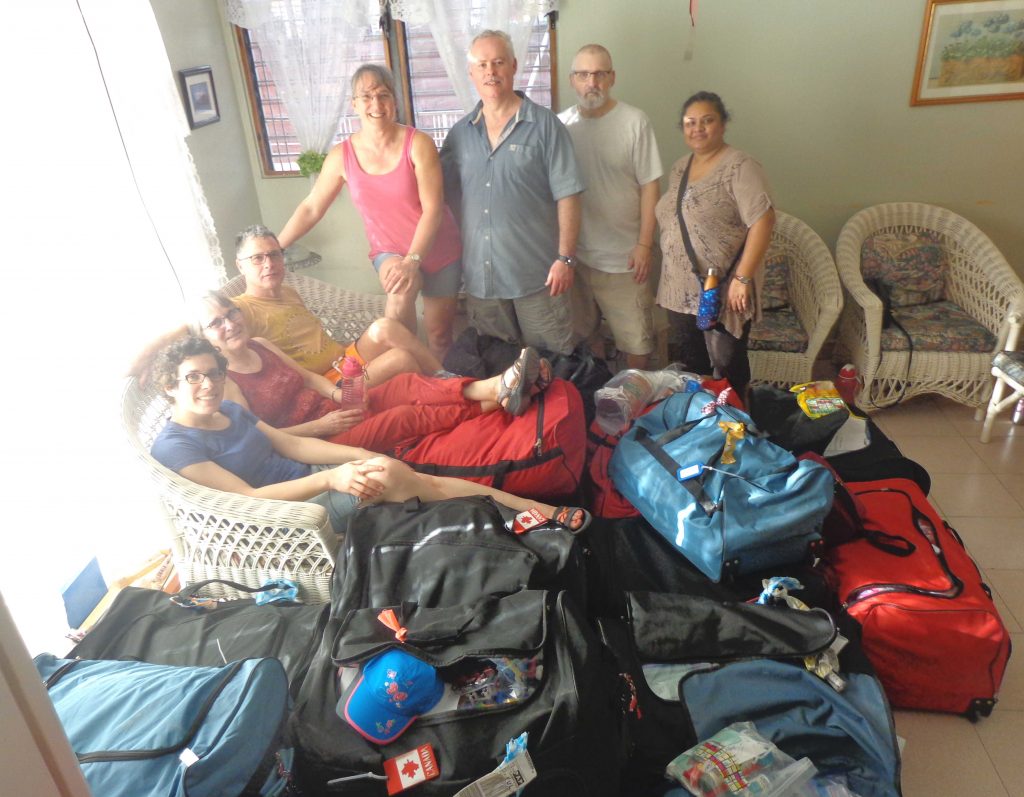 They brought 1,200 pounds of equipment, free of charge from Air Canada.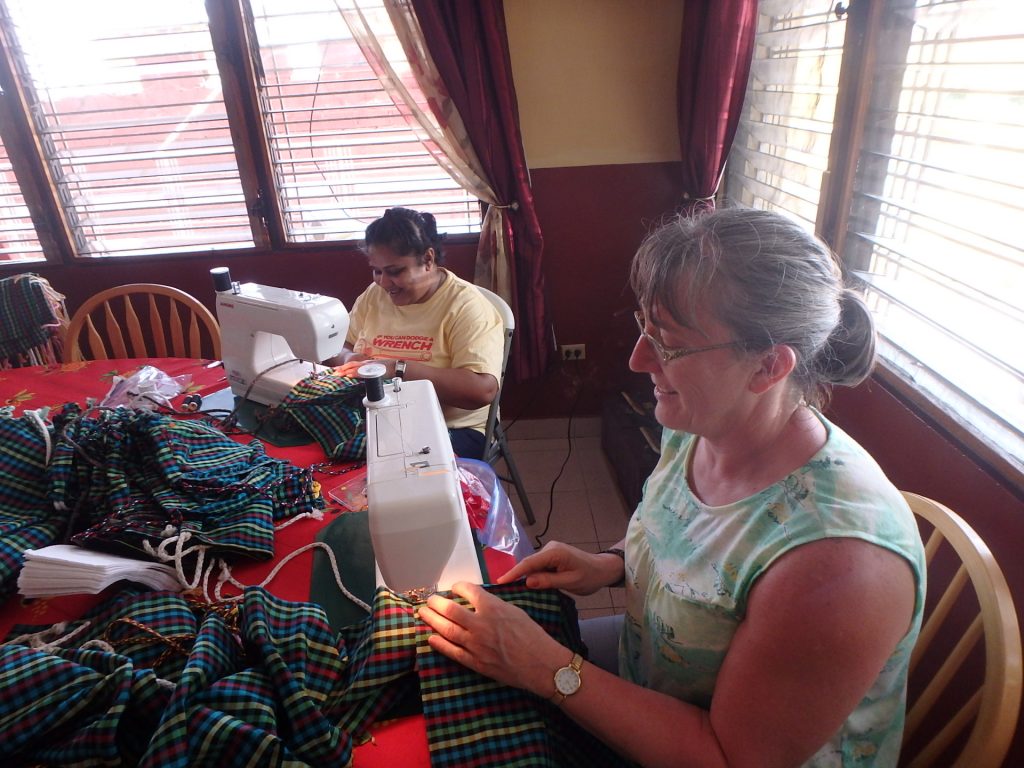 In a week, the ladies sewed 477 knapsacks to offer the children at Christmas!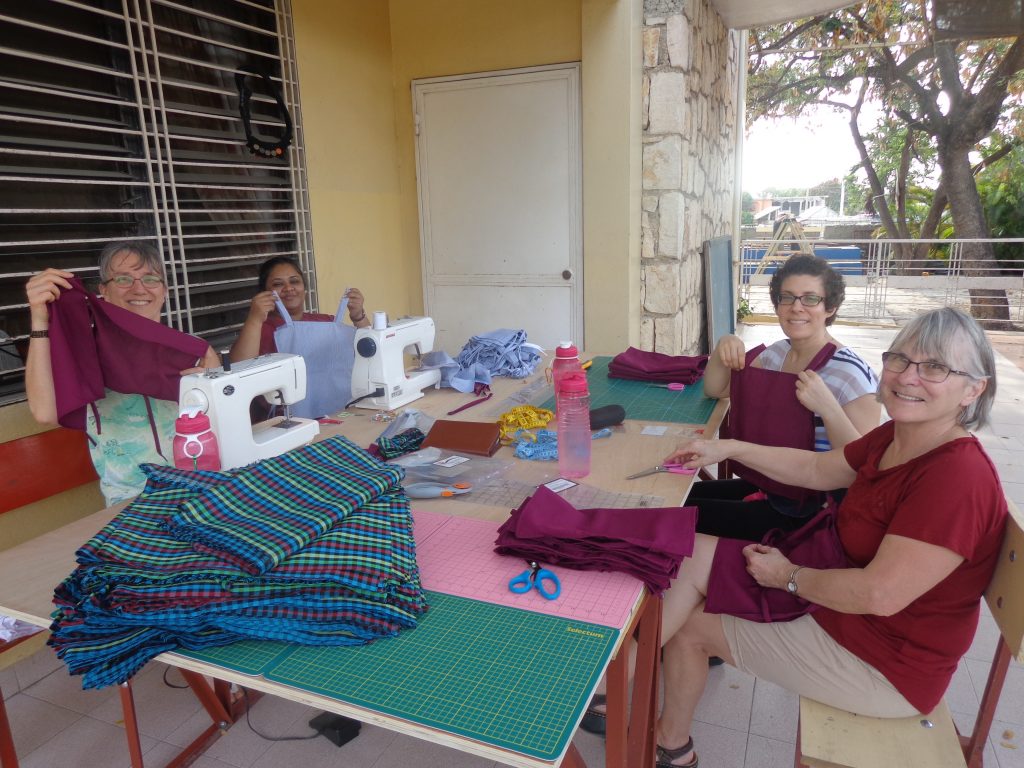 They have also made sport shirts for the young people who wash dishes or who serve in other forms in the Church.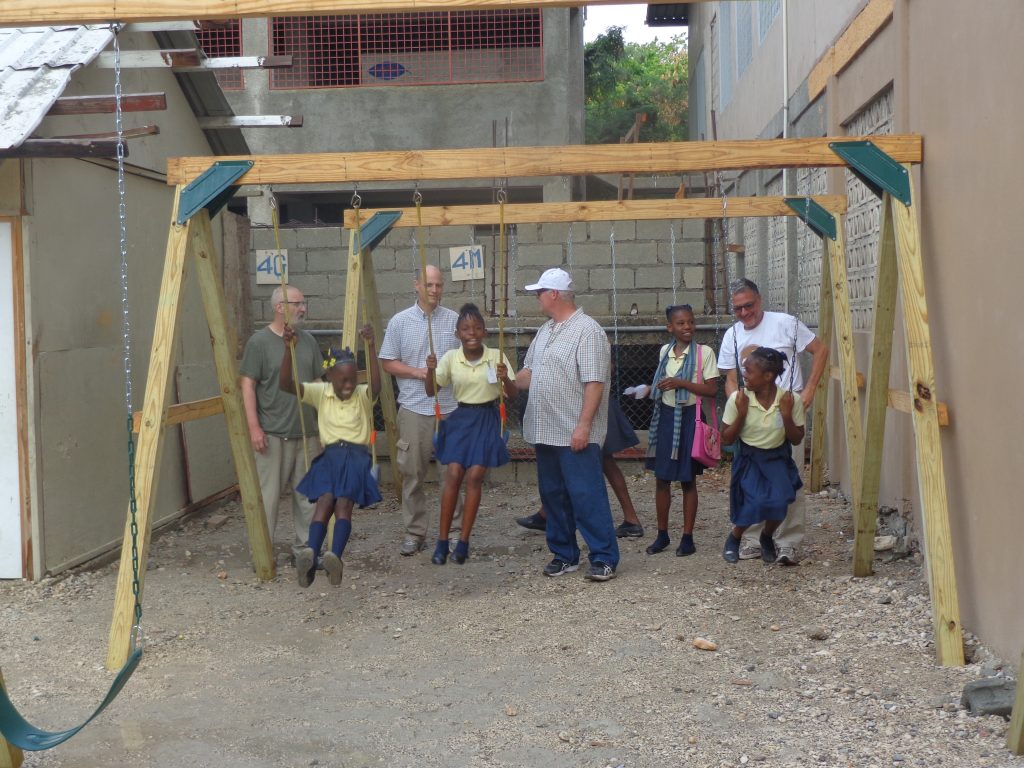 The men made three sets of swings. The children usually line up for a ride on the swing.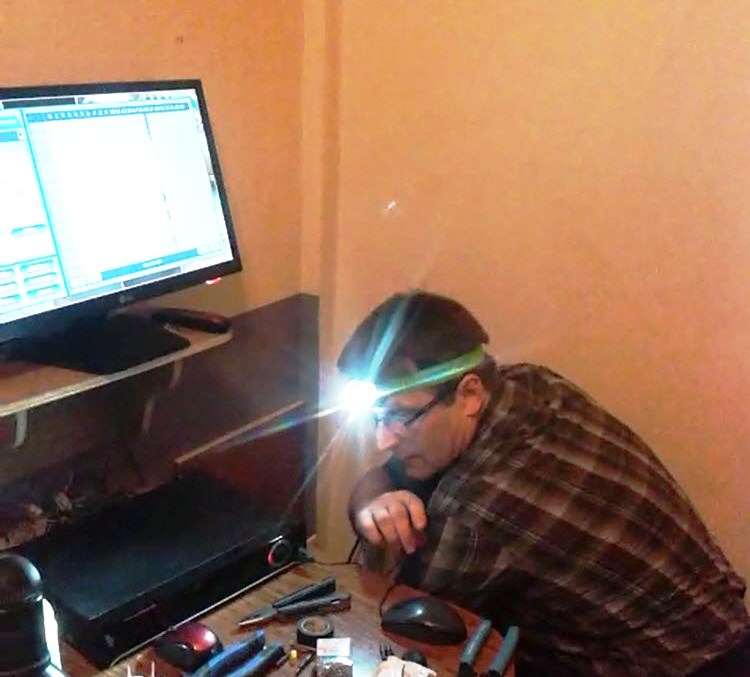 Pastor Alain from Trois-Rivières, QC and Frank, a computer scientist, worked on the plumbing of the school and the future guest house. Frank offered courses in Excel and he tried to install a security system by realizing that some elements were missing for completion.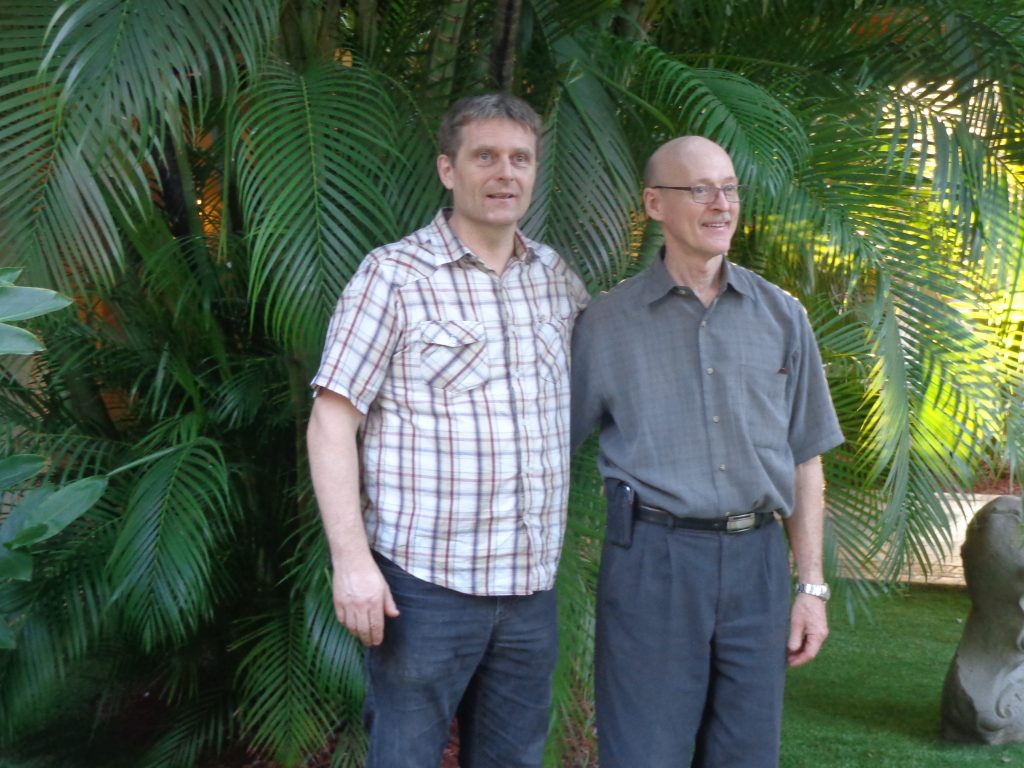 Frank and Pastor Alain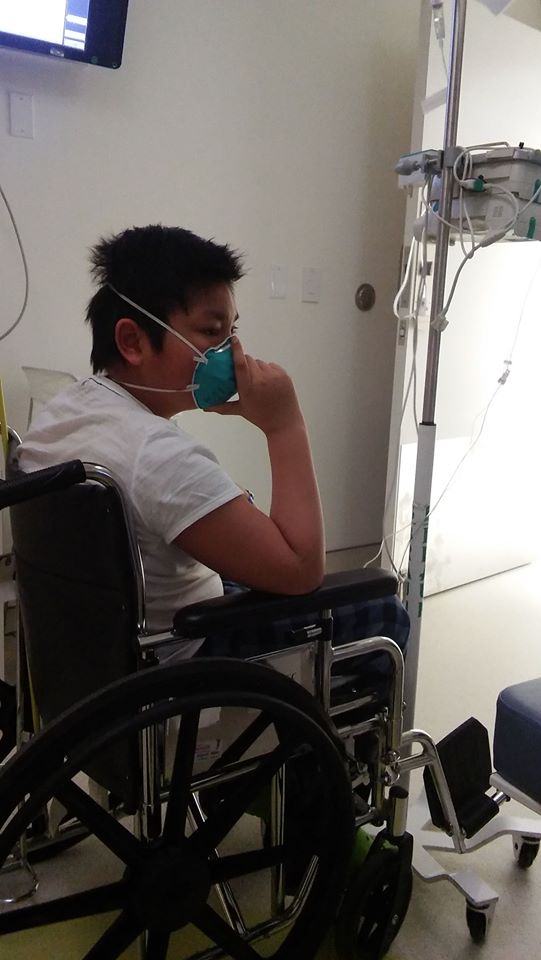 Mathis, our grandson, is very sensitive to the toxicity of chemotherapy. Consequently, he must endure a range of side effects. He is in his fourth pancreatitis. He has nausea and pain in the legs that force him to wear orthotics to straighten his feet. Please pray incessantly for him to support the treatment.
27 It is good for a man to undergo the yoke when he is young. 
28 Let him be seated by himself, saying nothing, because he has put it on him. 
29 Let him put his mouth in the dust, if by chance there may be hope. 
30 Let his face be turned to him who gives him blows; let him be full of shame. 
31 For the Lord does not give a man up for ever.  Lamentations 3: 27-31
This verse is not very rejoicing, but the Lord does not allow one to be tested forever.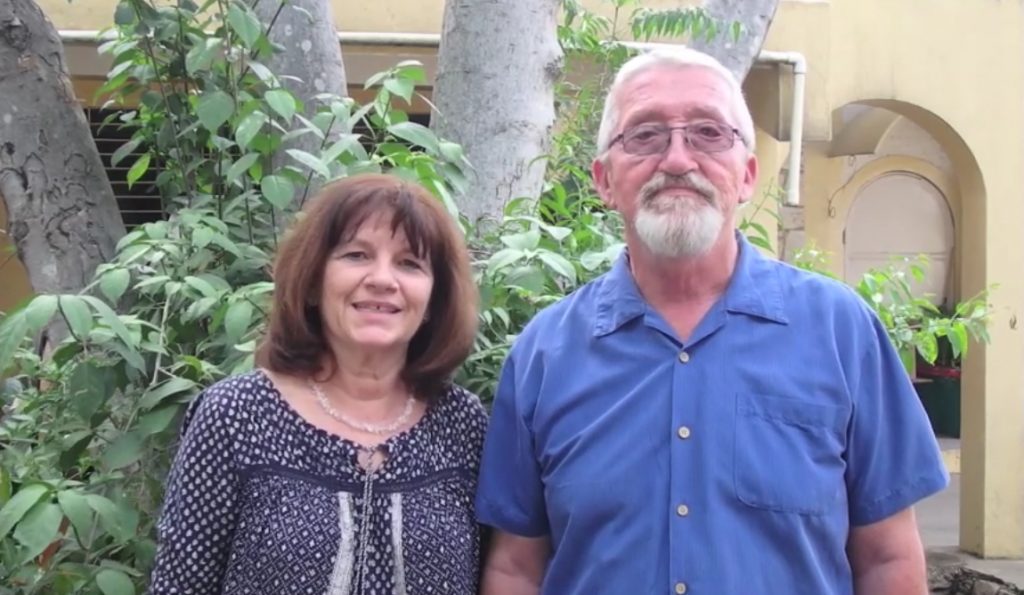 We hope that someday, we will be able to visit with you.
Michel & Louise