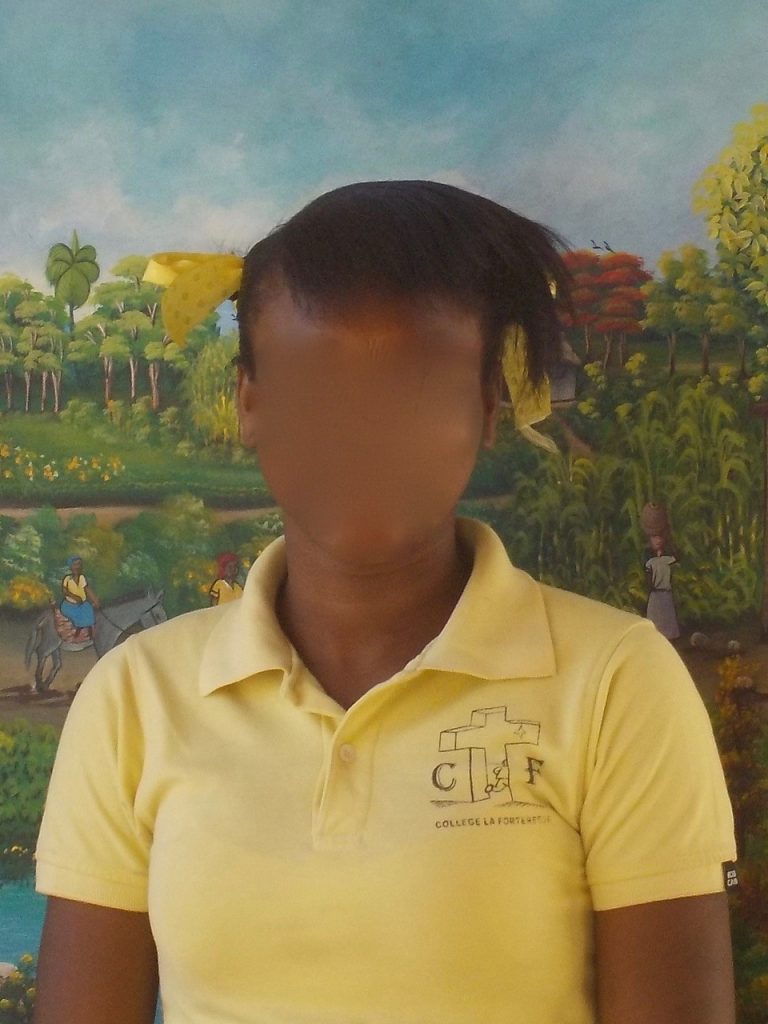 MISS J. IS ONE OF OUR SCHOOL STUDENTS. A WHILE AGO, DURING A REVIVAL, SHE COLLAPSED TO THE FLOOR UNDER DEMONIC POWER.  SHE RECEIVED DELIVERANCE AFTER WE HAD PRAYED FOR HER.  A FEW MONTHS LATER, SHE WAS BAPTISED IN THE HOLY GHOST.  TODAY, SHE DOES NOT LIVE IN FEAR, BUT IN PEACE, JOY AND VICTORY.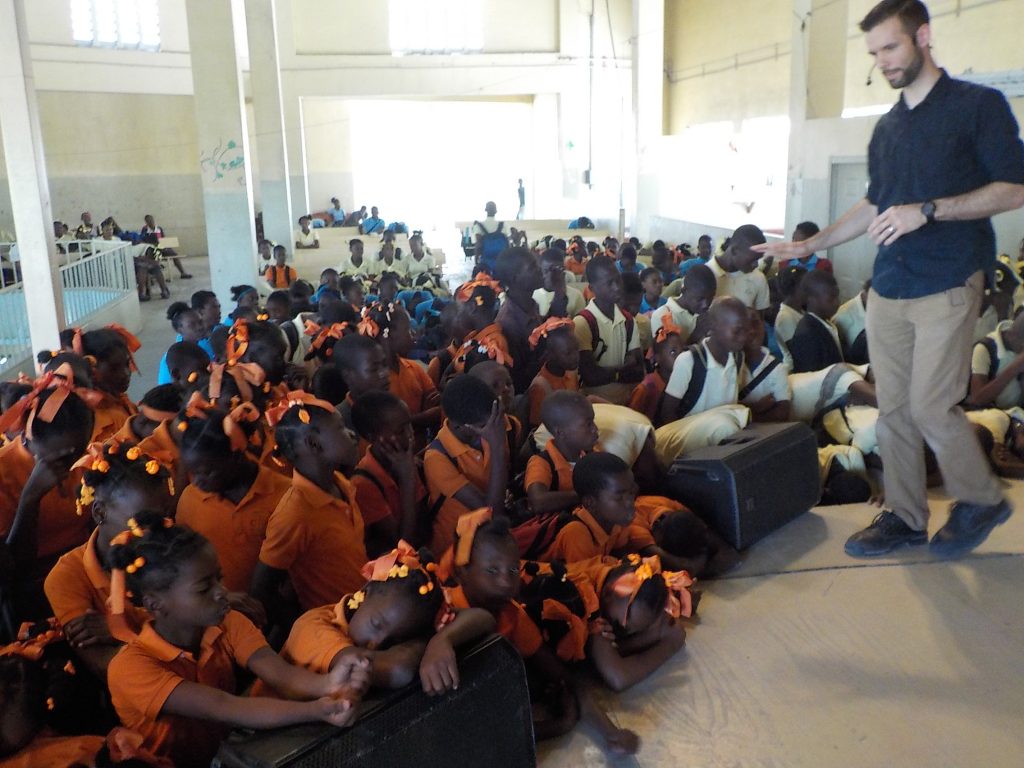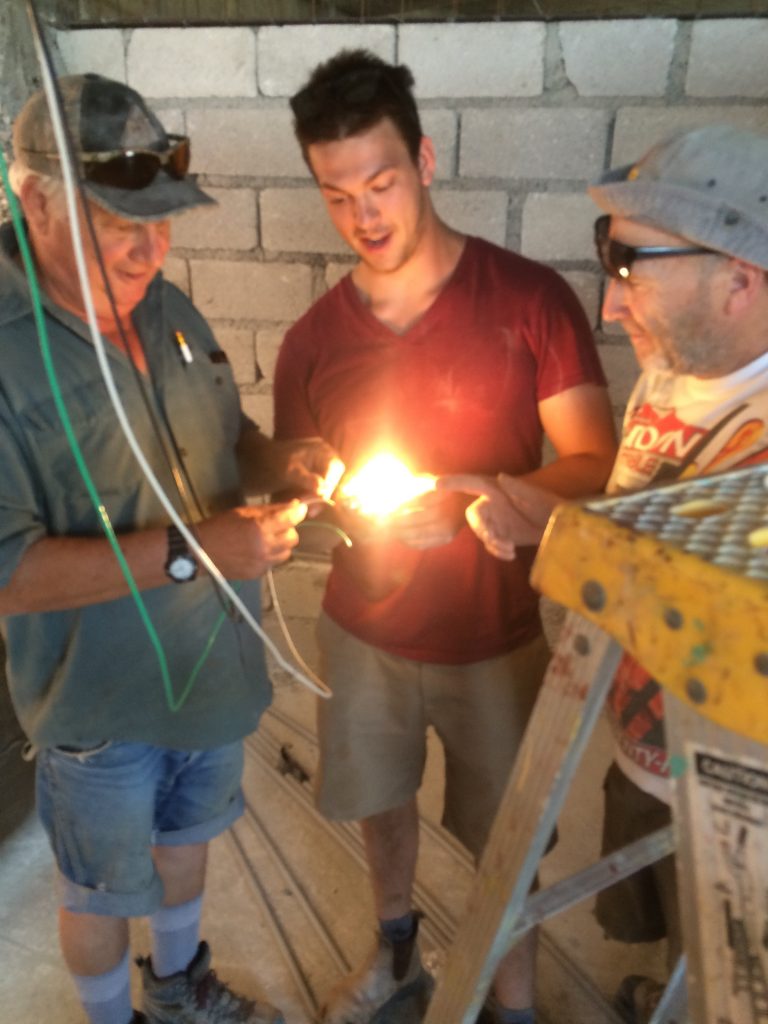 LET THERE BE LIGHT!… A TEAM FROM FERGUS/ELORA, ONTARIO, CAME TO INSTALL THE ELECTRICAL SYSTEM IN THE NEW OFFICES THAT WILL BE ADJACENT TO OUR FUTURE GUEST HOUSE.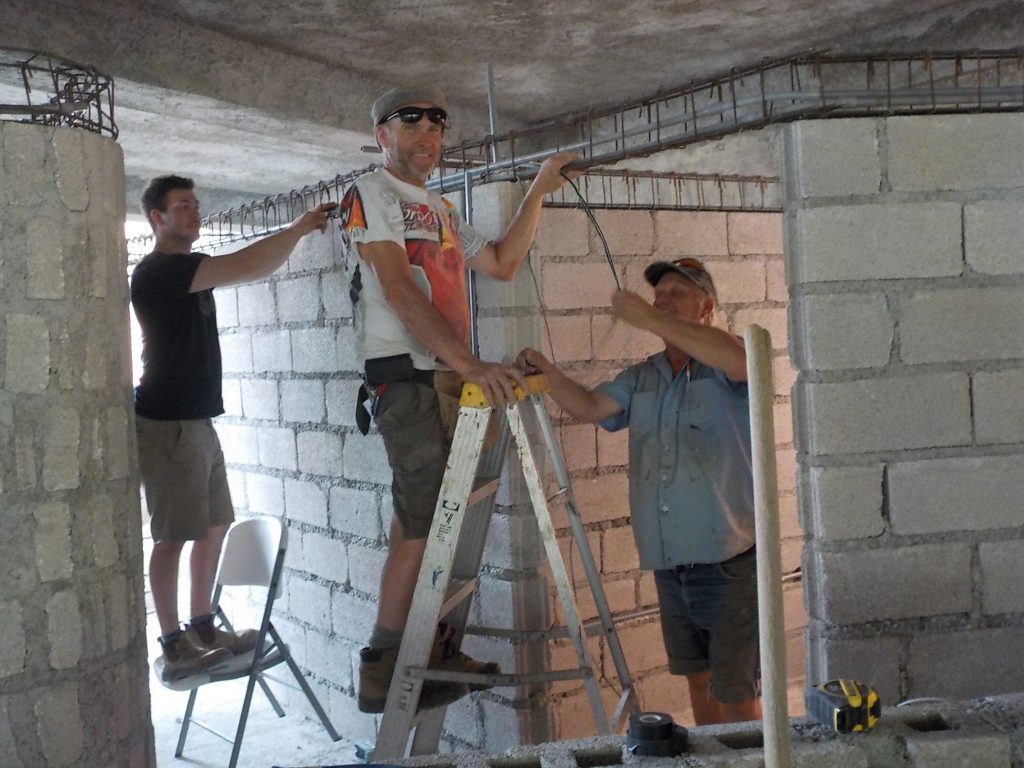 THE PHOTO SHOWS THE COMPLEX ELECTRICAL WIRES WORK.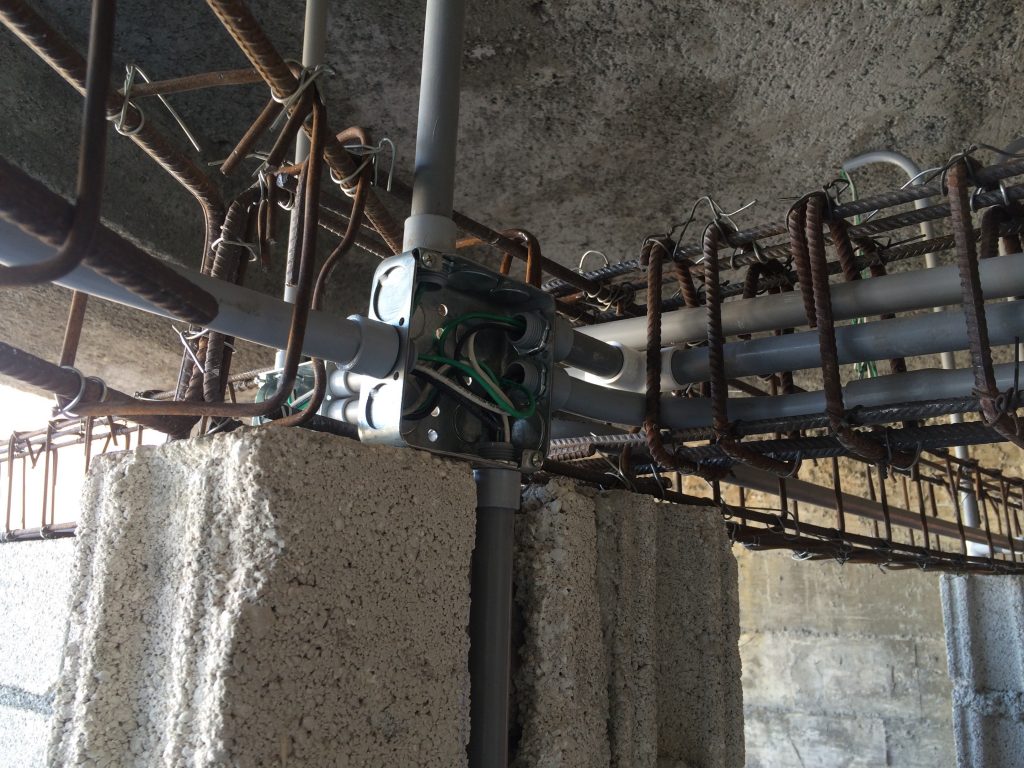 POURING A STAIRCASE OR A FLOOR IS ALWAYS FASCINATING. JEAN-GUY MADE A VERY INTERESTING VIDEO OF THE POURING OF THE ROOF OF OUR FUTURE GUEST HOUSE.   https://www.youtube.com/watch?v=0X3setpA1bM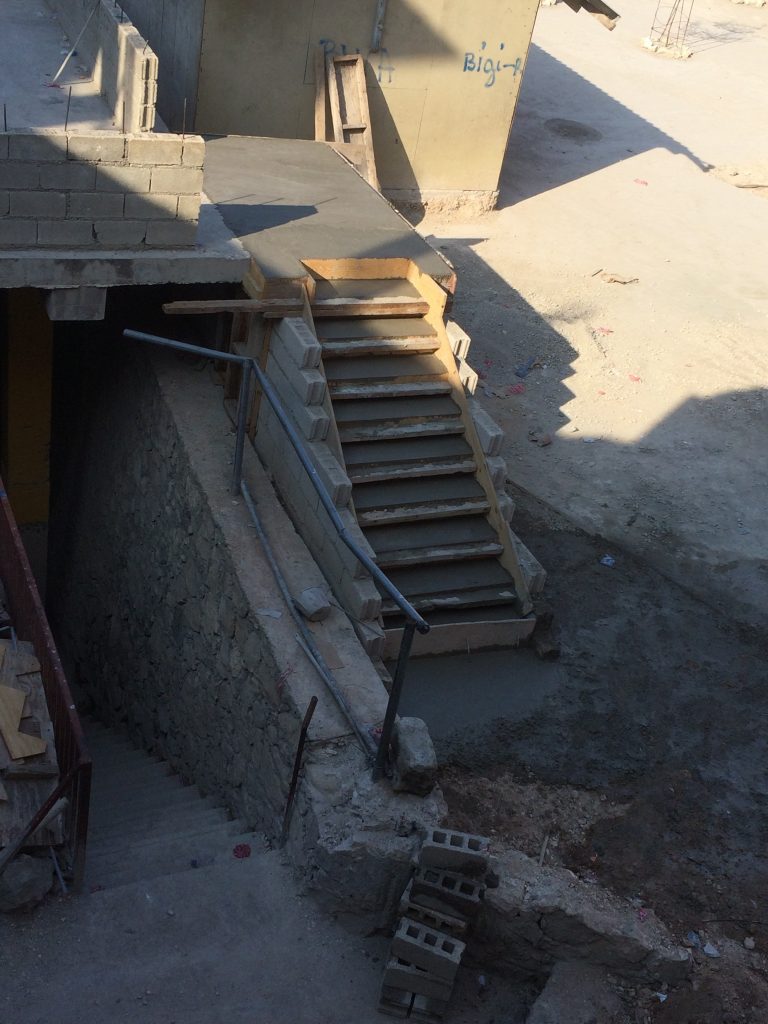 THE WOODEN FORMWORK IS MADE TO GIVE SHAPE TO THE STAIRS.  THE CEMENT IS POURED ON THE FORMWORK. ONCE WELL DRY, IT IS REMOVED.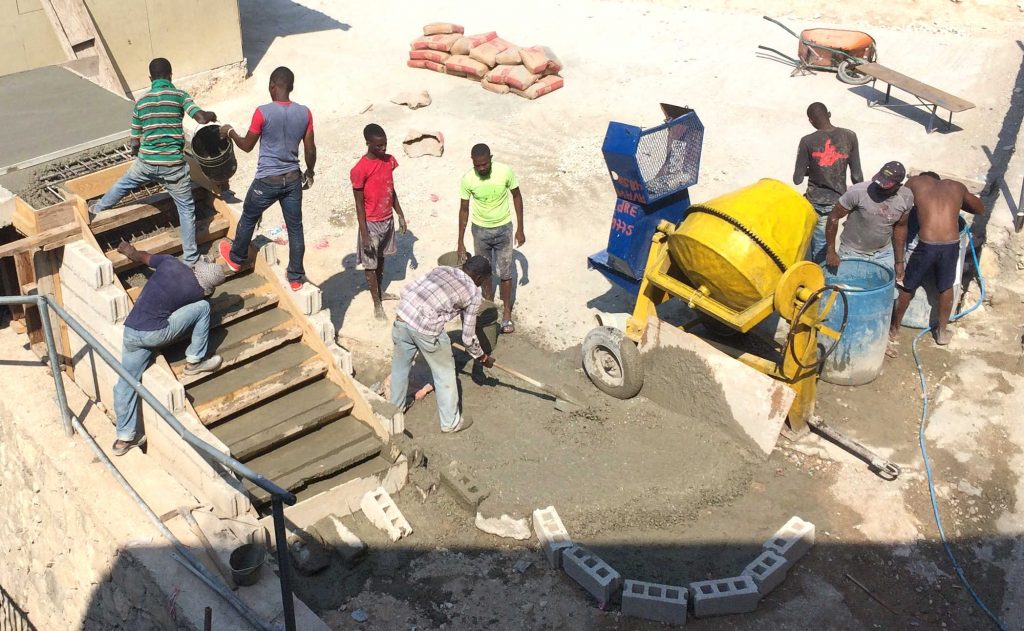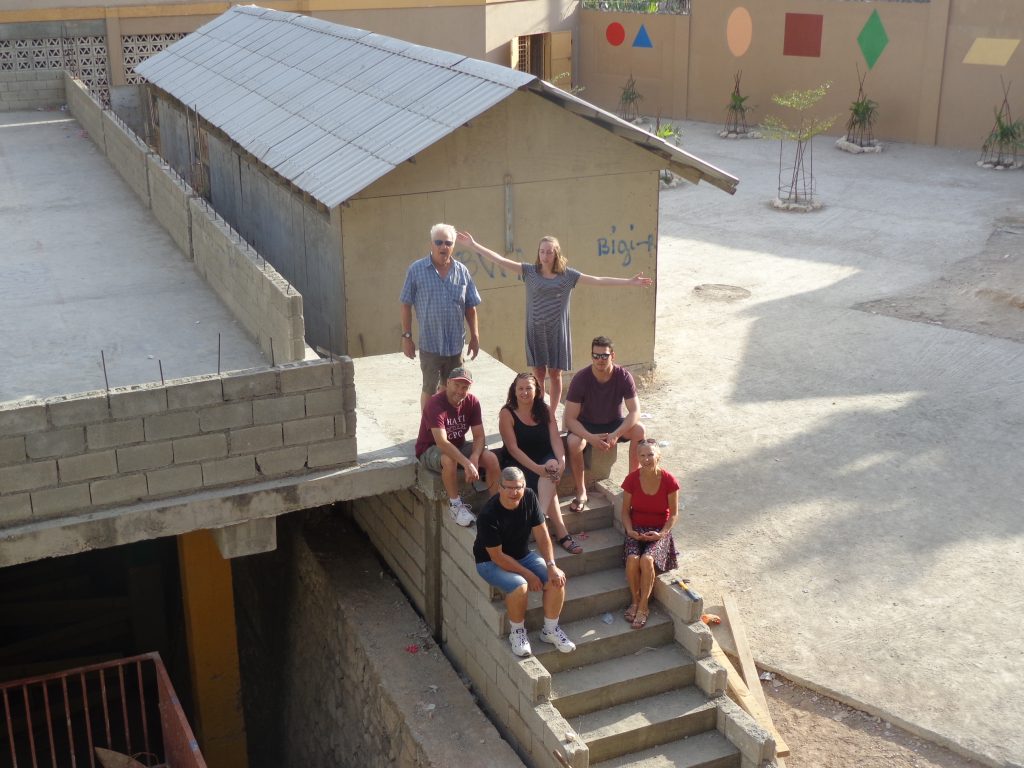 THE PICTURE SHOWS THE TEAM OF FERGUS/ELORA, LED BY PASTOR JOHN EDWARDS WHO IS SITTING AT THE FRONT LEFT.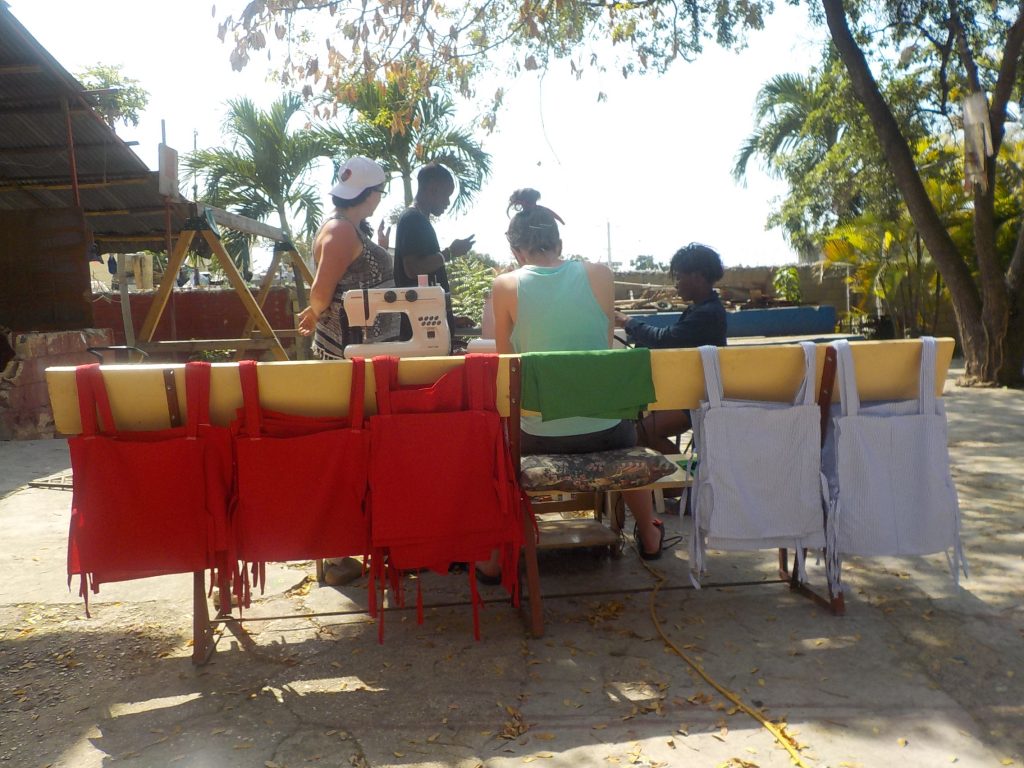 THE LADIES OF THE TEAM MADE 39 BIBS FOR THE CHURCH'S HELPERS.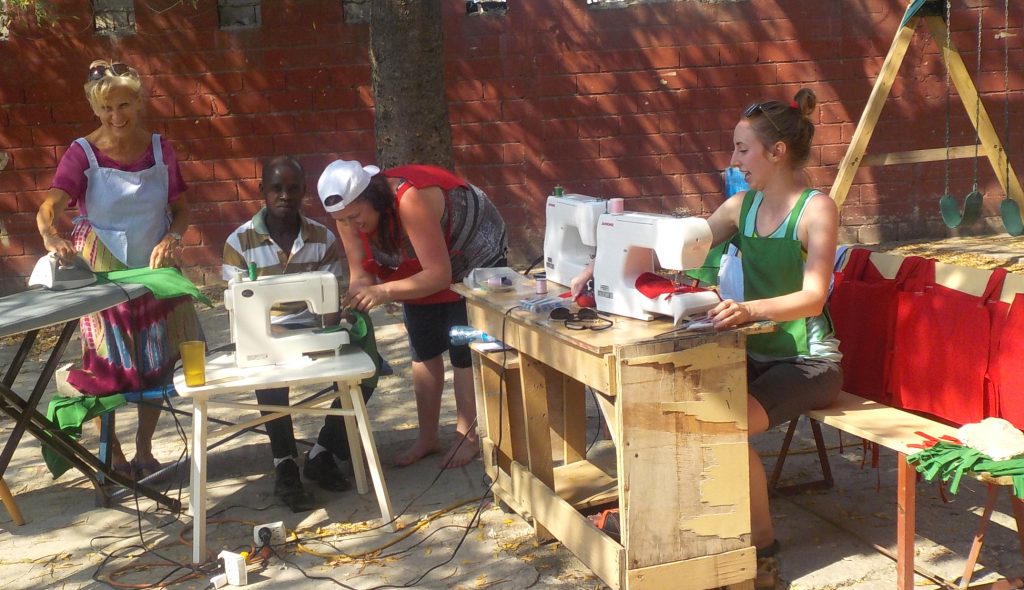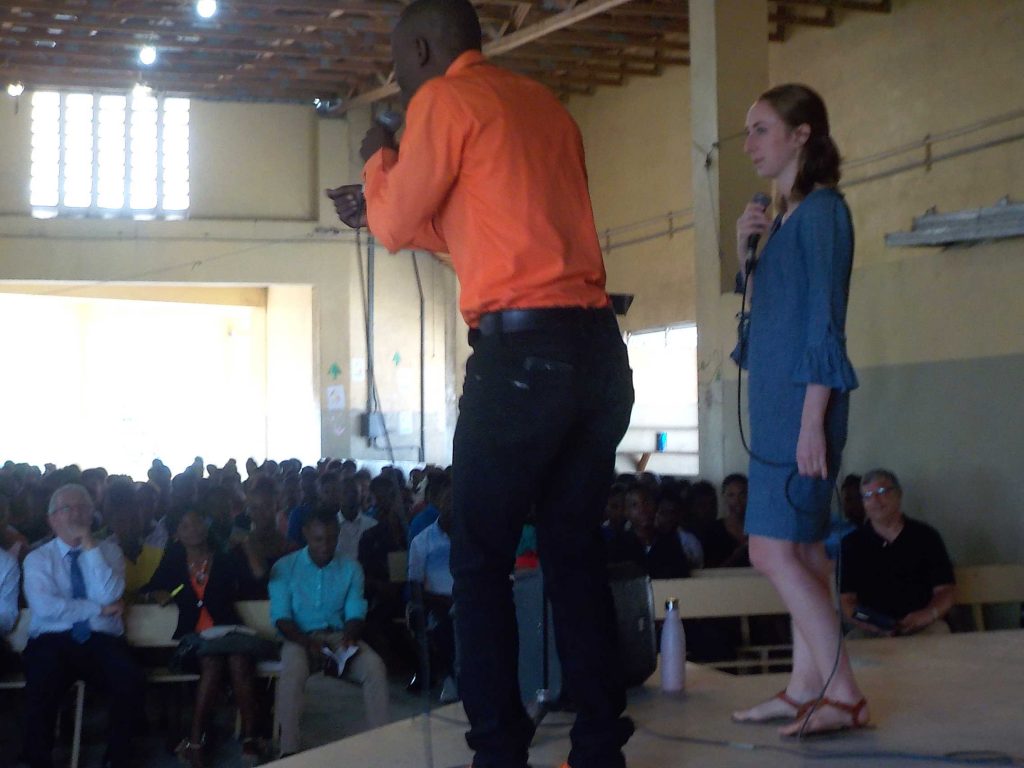 LINNEA IS A YOUTH PASTOR AT CENTRAL, FERGUS, ON.  SHE SPOKE TO THE YOUNG PEOPLE OF OUR ASSEMBLY.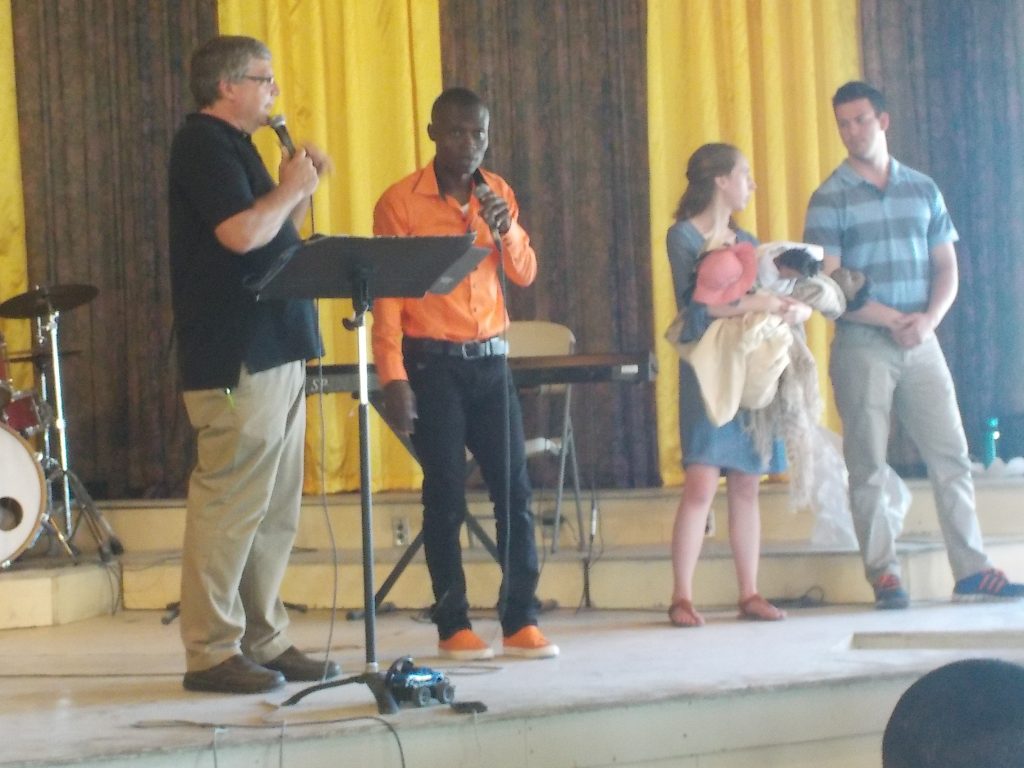 FOLLOWING IS A SUMMARY OF PASTOR JOHN'S MESSAGE : WHEN THE LORD BEGAN TO SPEAK THROUGH HOSEA, THE LORD SAID TO HIM, "GO, MARRY A PROMISCUOUS WOMAN AND HAVE CHILDREN WITH HER, FOR LIKE AN ADULTEROUS WIFE THIS LAND IS GUILTY OF UNFAITHFULNESS TO THE LORD. SO HE MARRIED GOMER…AND SHE CONCEIVED AND BORE HIM THREE CHILDREN." (HOSEA 1) HOSEA IS A HURTING MAN. GOMER IS UNFAITHFUL. SHE HAS LOVERS AND SHE SACRIFICES TO OTHER GODS. HOSEA'S ANGER MINGLES IN A LONG COMPLAINT: « SHE IS NO LONGER MY WIFE AND I AM NOT HER HUSBAND, HE SHOUTS.  » BUT HOSEA LOVES GOMER, DESPITE HER UNFAITHFULNESS. HE LOVES HER AS GOD LOVES HIS PEOPLE FOREVER. THEN HE FORGIVES HER AND HE REDEEMS HER.  
THERE IS STILL A LOT TO DO TO RECONCILE PEOPLE WITH JESUS.  THANK YOU FOR YOUR PRAYERS AND SUPPORT.  GOD IS GREAT.
MICHEL & LOUISE