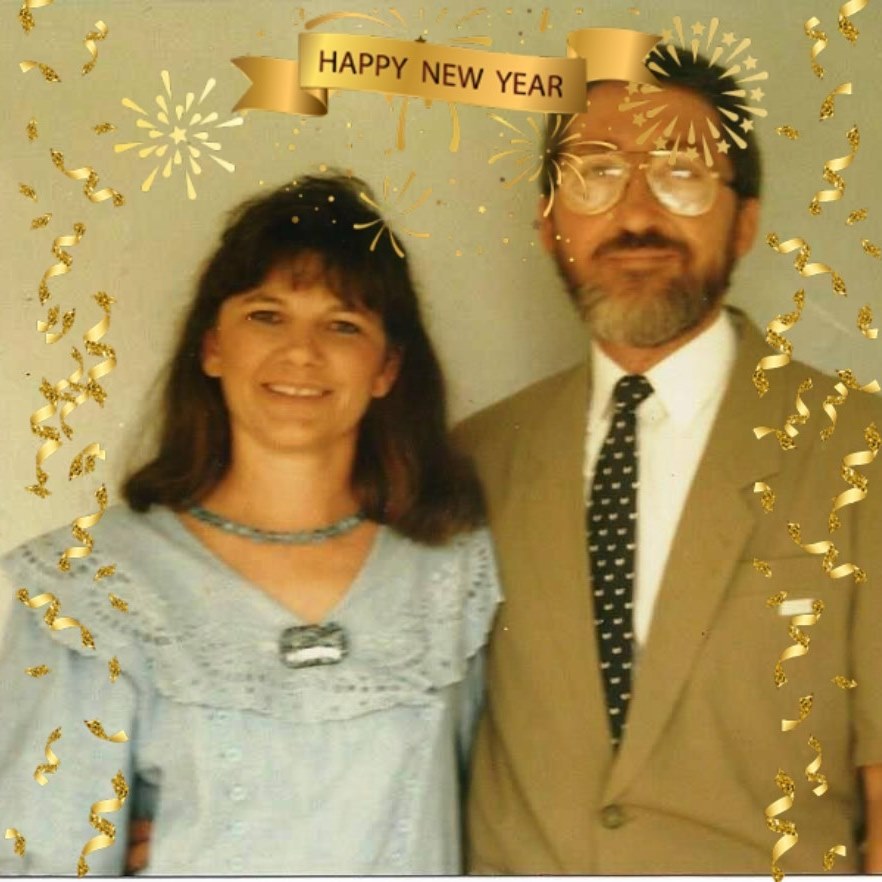 Picture taken around 1995 on the Ivory Coast, West Africa.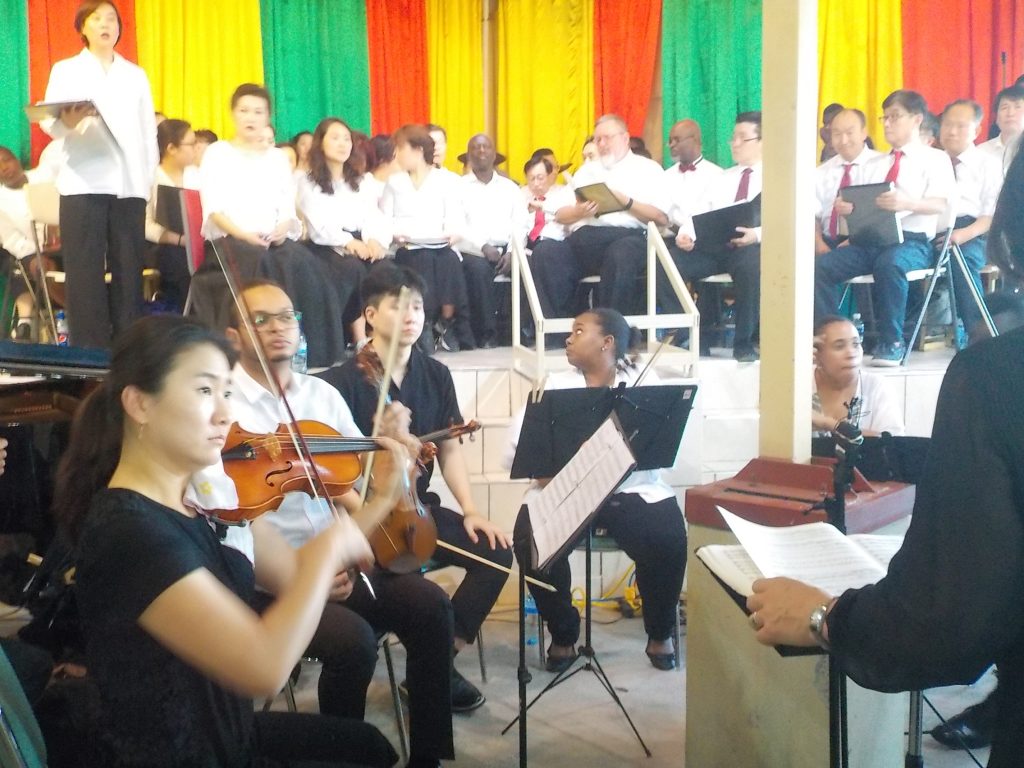 The concert of the South Korean/American/Haitian choir singing Handel's Messiah was great.  About 500 people attended, including several new ones. Children, on the other hand, are not used to opera and did not recognize themselves in this type of singing.  The adults seemed to enjoy it.  It was awesome to hear the violins, the cello and the grand piano. The choir gave our congregation 600 Christmas gifts. God provides.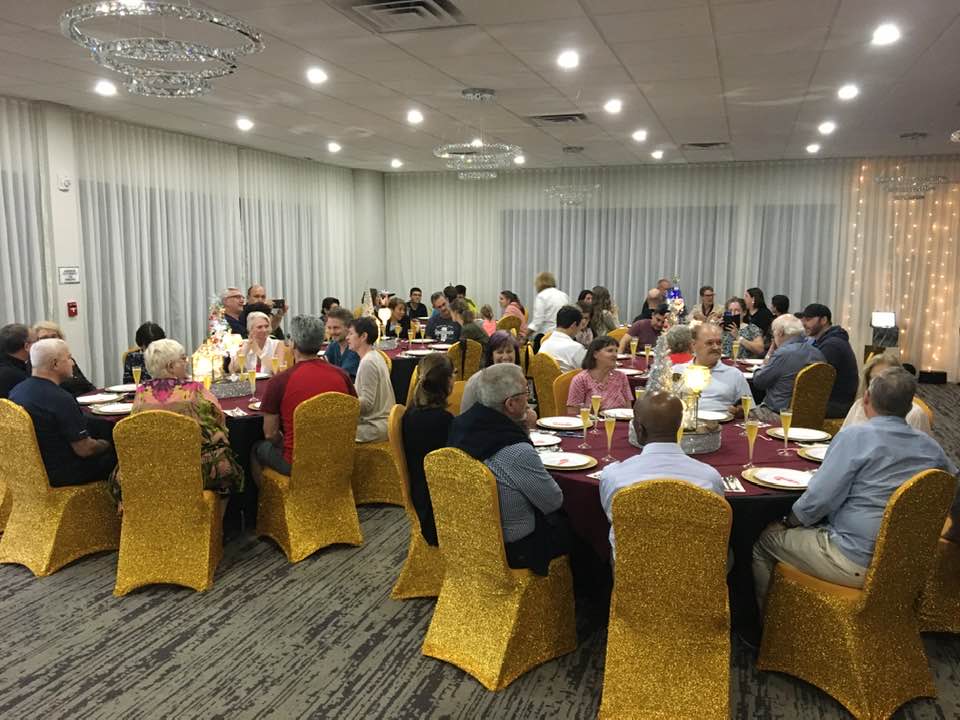 The retreat of APDC missionaries from the Caribbean and Central and Latin America was held in Florida. What a relief to be away from the heat for a few days.  We even had to wear 2-3 sweaters twice. We were offered a wonderful Christmas meal and the messages taught us that we count in the eyes of God.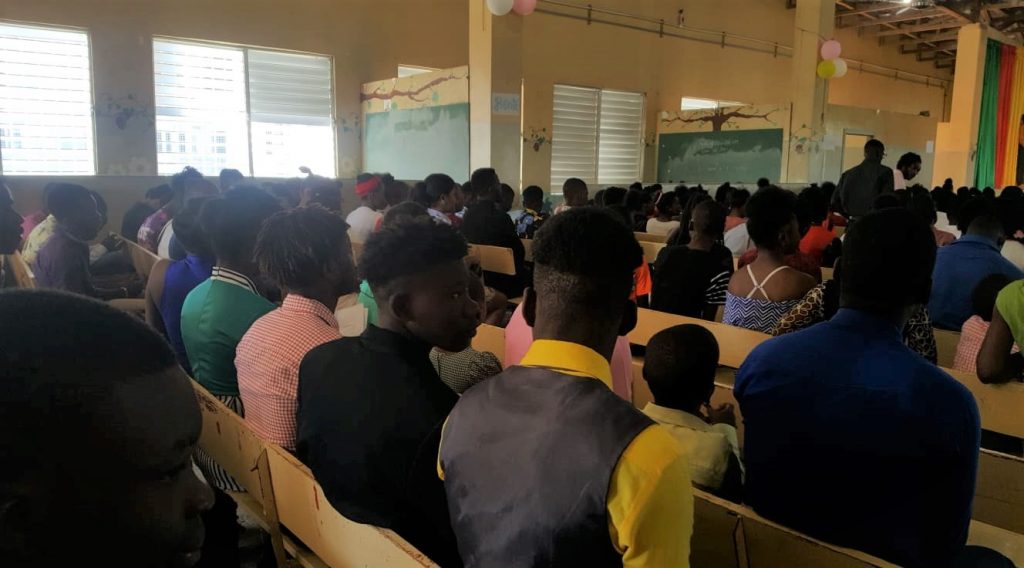 In the last 3 months, more than 190 people have visited our assembly. With the new haircuts, we have a nice range of fashion here.  We used to watch them come in and out. Now, as soon as they arrive, we have them fill out a card with their name, address, phone and church frequented if they do. We have a system of perseverance cards for the faithful. A perseverance card has also been printed for the new ones. In this way, we can follow up. They also receive a text message every week and sometimes a phone call.  We pray that as many people as possible will turn to God.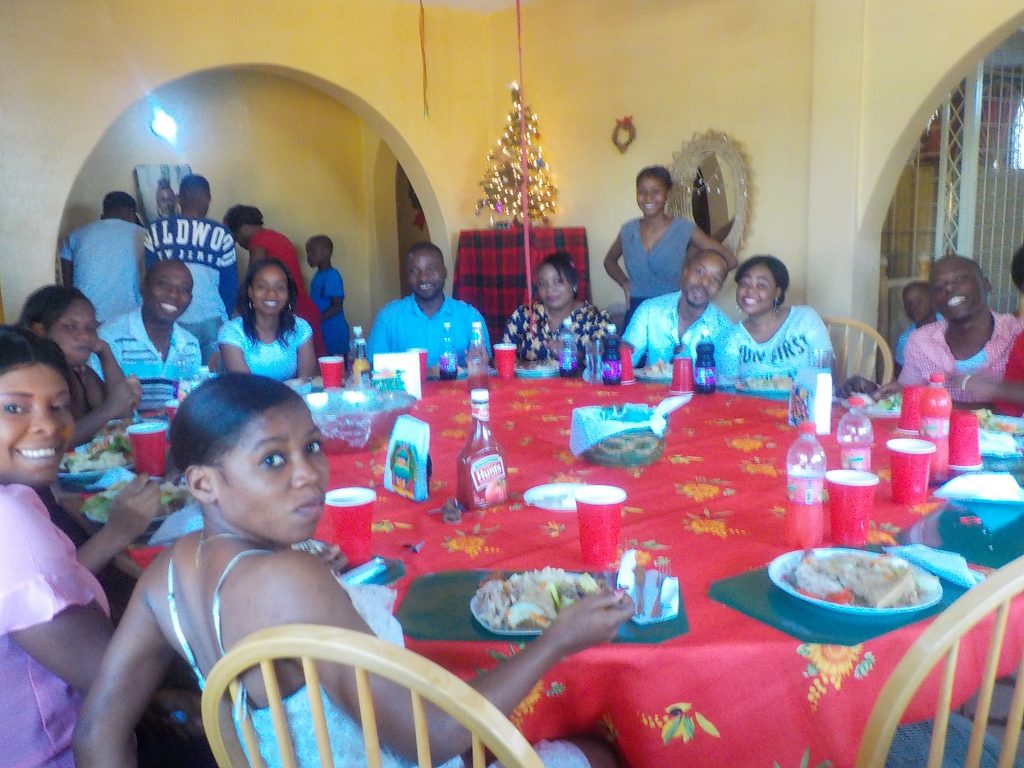 On Christmas Eve, Michel told me that he wanted to invite 22 people to our Christmas meal.  I kind of panicked.  Our turkey weighed 15 lbs. We rounded out the meal with chicken, meat pies, vegetables and two Christmas cakes. But in fact, that day, 32 people showed up.  After that, I realized what a blessing it was like not to spend Christmas alone. We have been celebrating Christmas for many years without our children and we are so sad about it.  But with many guests, we forgot that we are separated from our children and grandchildren and the day passed faster.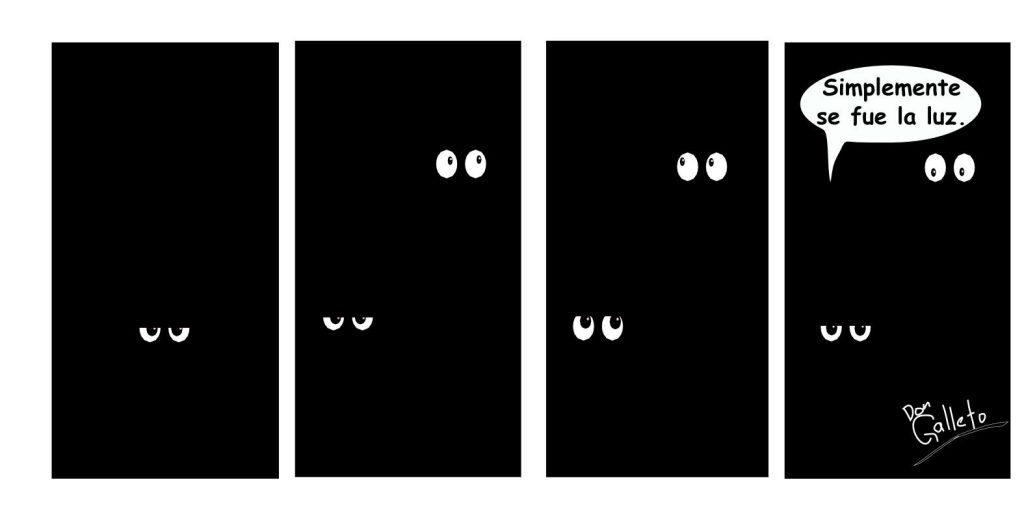 The long vigil at the Church began almost two hours late due to a generator failure.  The cooks lit up for a few hours by candlelight.  Nothing new for them, because there are daily black outs here. Our neighbor was able to fix the problem momentarily.  We ate the djoumou soup, traditional in Haiti.  It is made from a pumpkin-like fruit, vegetables, meat and pasta.  At midnight, fireworks erupted on all sides.
After nine weeks of interruption due to the protests, schools are reopened.  Unfortunately, junior high and high school students will have to take double bites for a few months to catch up. 
We would like to thank you from the bottom of our hearts for your support. Without you, we wouldn't be able to work here.  We do not anticipate the day when we will have to leave Haiti. Due to the protests, several of our teams have cancelled.  But now it is calm in the country.  If God speaks to you and you would like to come and give a week or two in the fields of carpentry, plumbing and electricity, please send us a message at the following address: michel.charbonneau@paoc.org.
We wish you a Happy New Year 2020 and many victories over the enemy.
 Michel & Louise Charbonneau