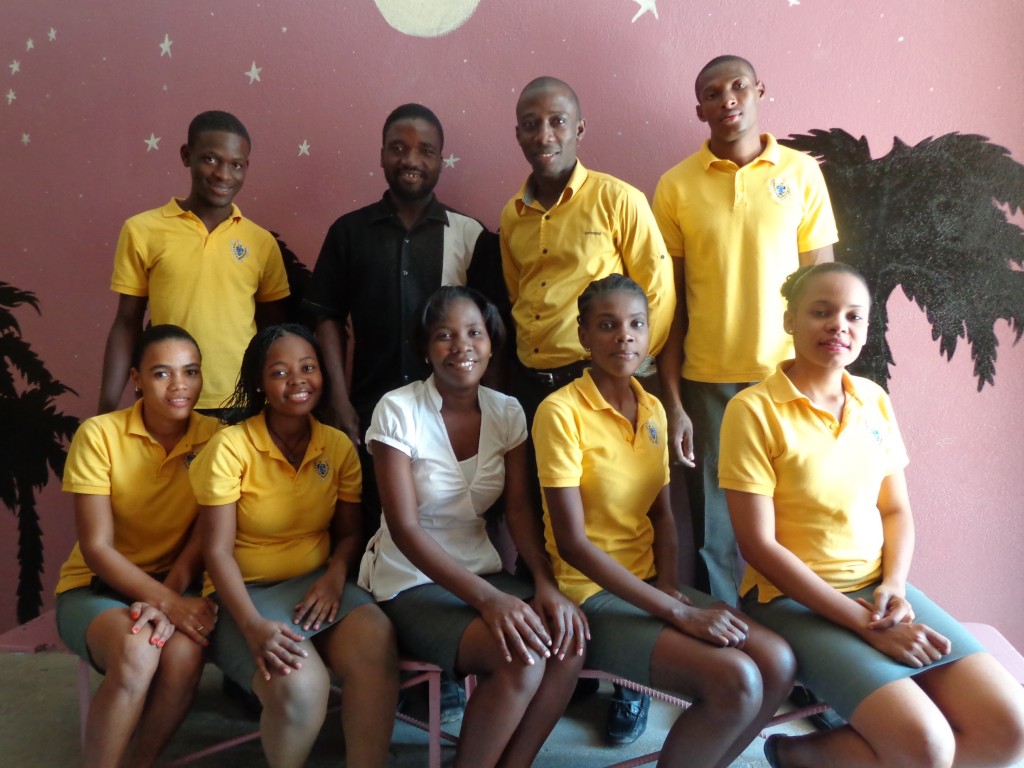 The picture shows some of our ChildCarePlus/Haiti graduates. Some are done with their university and/or post-graduates studies while others pursue them.  They all work at The Fortress School. This is the case for both nurses sitting in the centre of the picture.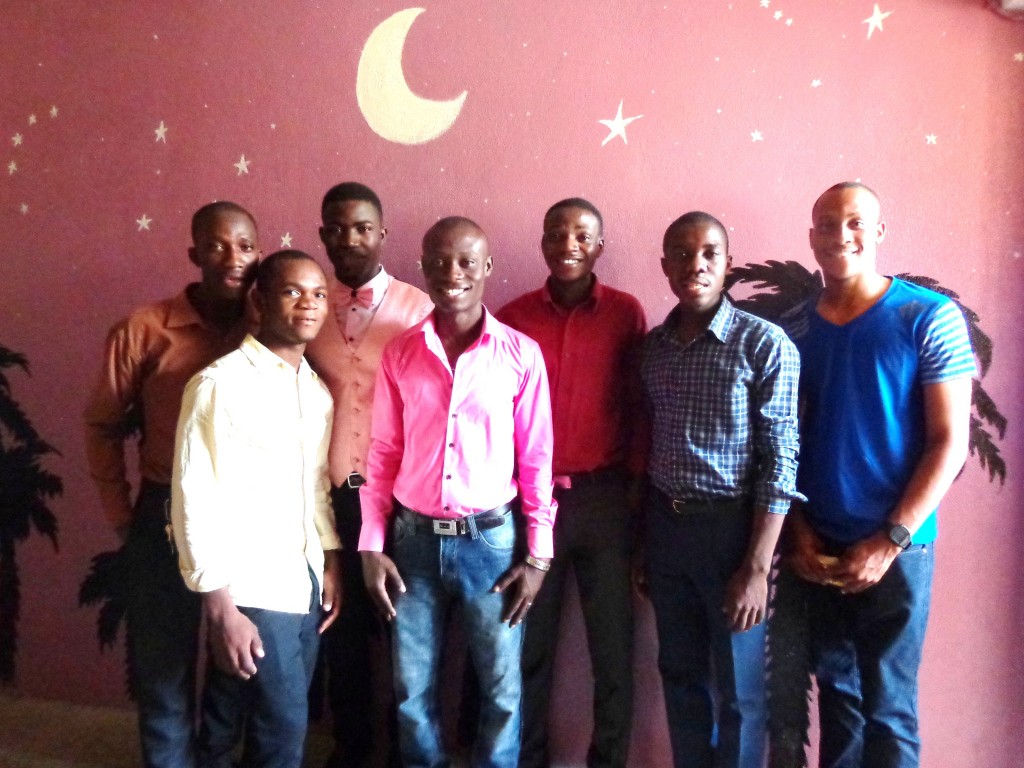 More CCP/Haiti university or post-graduates students.  Unfortunately, some are missing.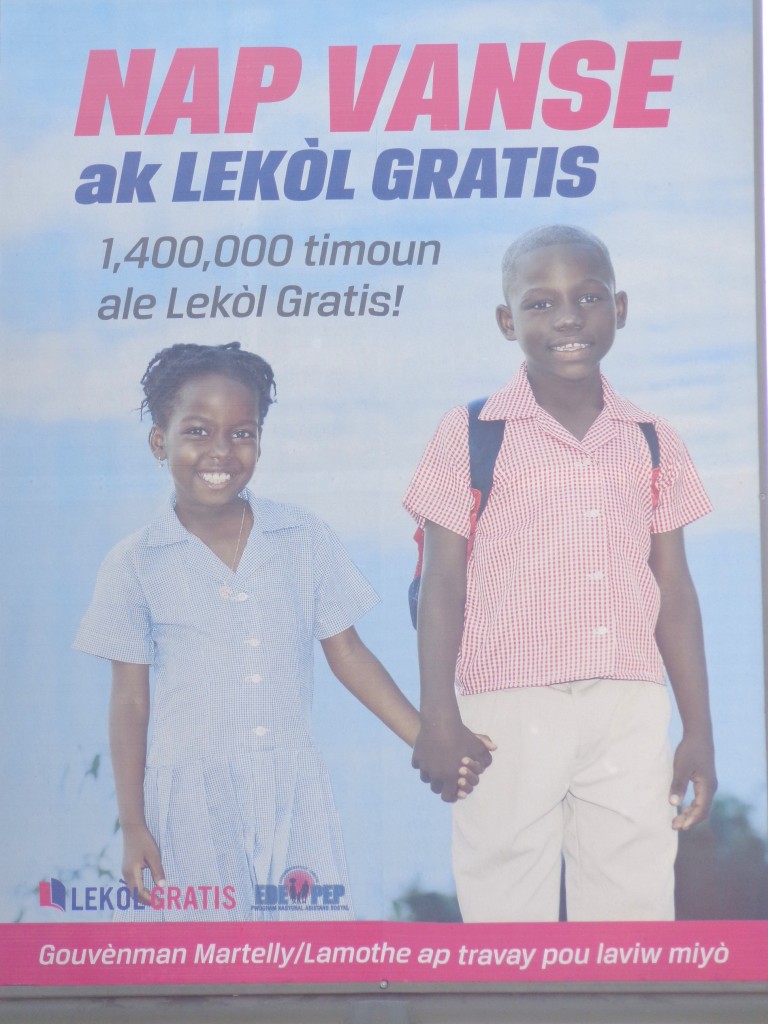 In 2014, the Martelly government made education free for 1,400,000 Haitian children. In 2012, the literacy rate for Haitian youths 15-24 years old was estimated at 74.4% for males and 70.5% for females.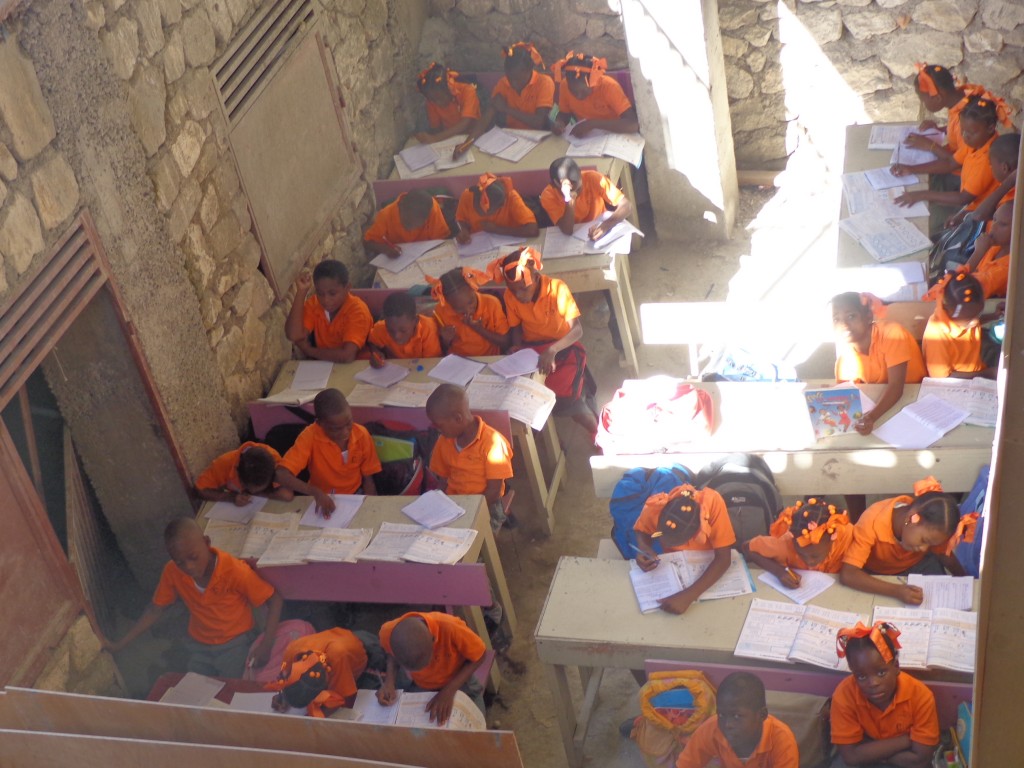 For the start of the next school year, we would like to add twelve new classrooms from kindergarten to grade 13.  Please pray that we find the necessary funds.  We presently have 19 classrooms from kindergarten to grade 9.  The classroom that appears in the photo has been provisionally installed in our future dining area space.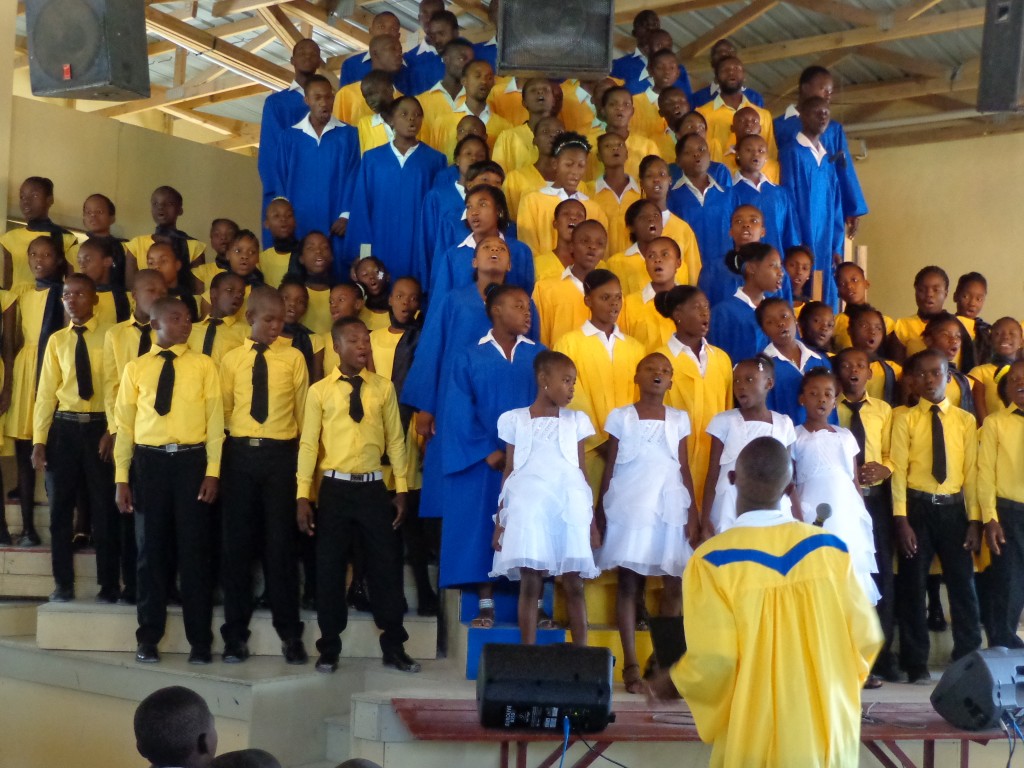 Please pray for our Singing Cross Concert to be held at Easter. We would like to hold open air meetings to preach the Gospel.  Please pray that we will be granted the permits.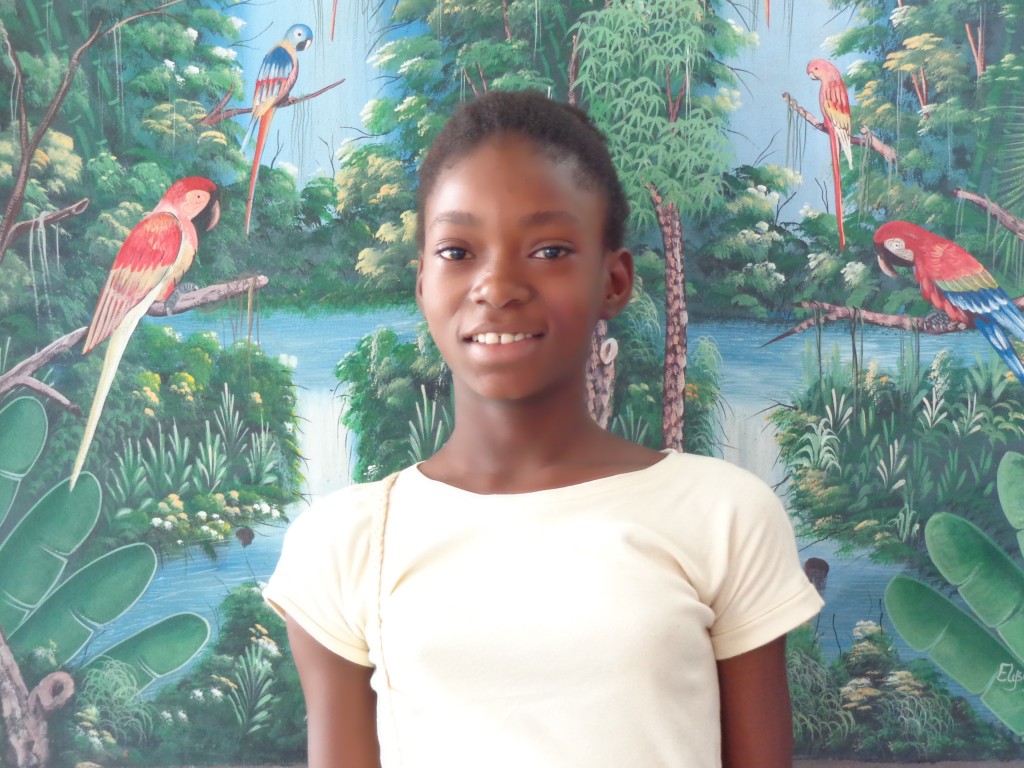 Please pray for Lotcherna Coffy, a young girl who is sponsored through Child Care Plus. She is seriously ill and may be close to death. 
Please pray for one of our staff members who received death threats in the form of anonymous phone calls and text messages.  An investigation is being conducted.
The media informs us of riots in Haiti.  We have been here for 18 years and there have always been riots under any given government. Please pray for peace in Haiti.  The country is growing and we pray that it keeps growing.  
We pray God's blessings on you.