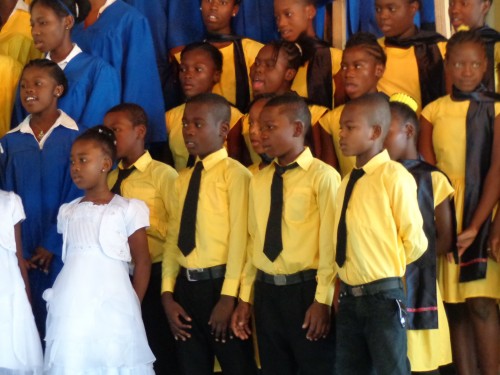 We gave out 12,500 tickets in 34 schools, universities and  to our church's youth inviting them to The Singing Cross Concert.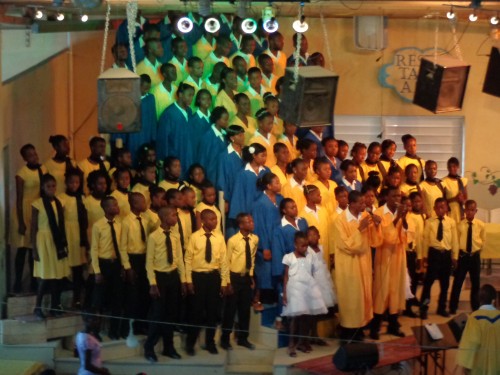 Around 4,000 people came to one of the four concert's evenings.  You can watch a video of the Singing Cross if you follow this link: https://www.youtube.com/watch?v=1uazvR-xoNw&feature=youtu.be
Every Sunday, God heals some children.  One day, after the service, Darlene was laying down on a bench and crying due to some bad abdominal pain. After she was prayed for, her pain went away and her tears changed into laughter.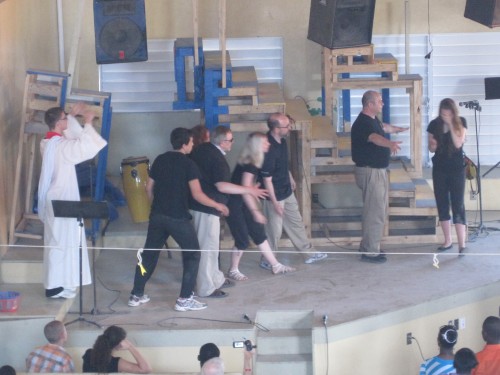 The team from South Porcupine/Timmins in Ontario played a drama showing the battle between good and evil in everybody's lives.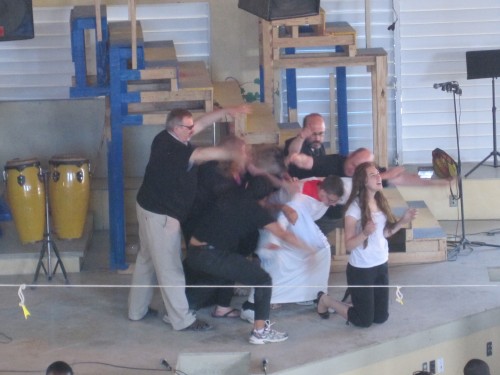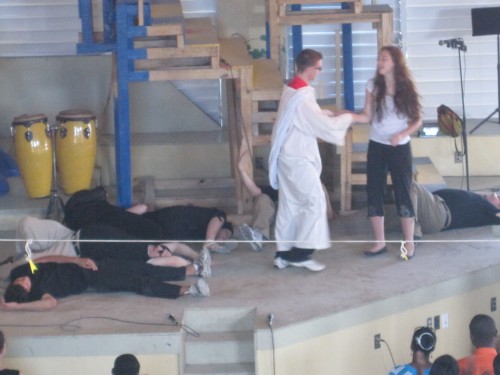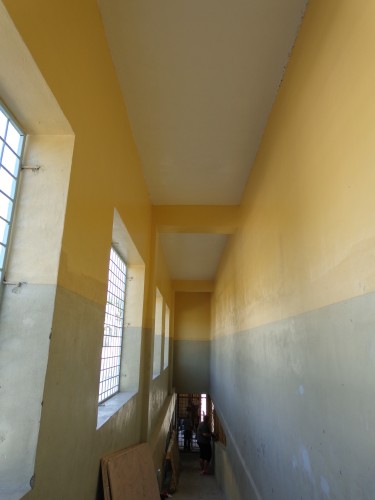 Paul Landry from Senneterre, QC spent one month with us. He painted the ceilings and the walls that cannot be reached with a scaffolding.
The wire fencings take the color of the sun.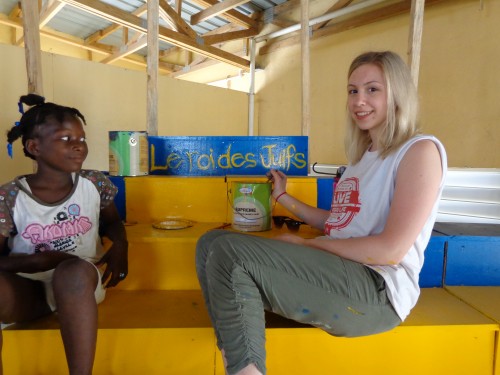 Preparation of the platform for the concert.  At the top of the cross, those words were written: "This is the King of the Jewish".  But Jesus is the King of all nations through the ages.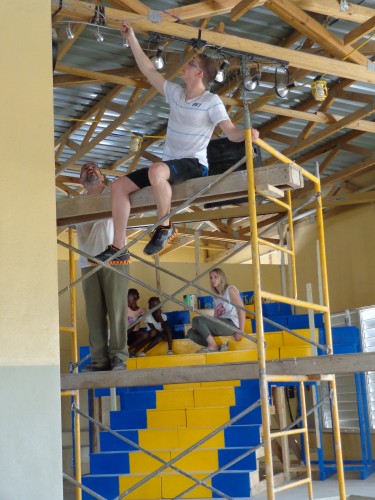 The spots being put into place for the concert.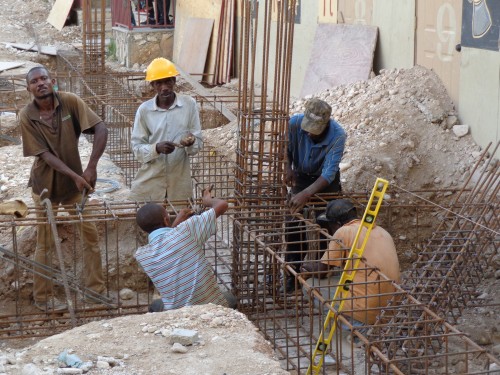 Michel started the foundations for three buildings on our Centre's land.  The workers tie the iron bars together in preparation for the columns to be poured.  The first building will have nine classrooms.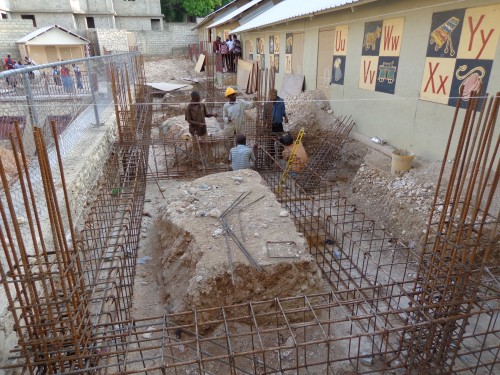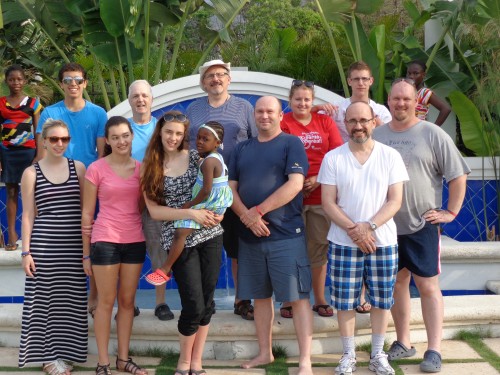 South Porcupine/Timmins, ON team.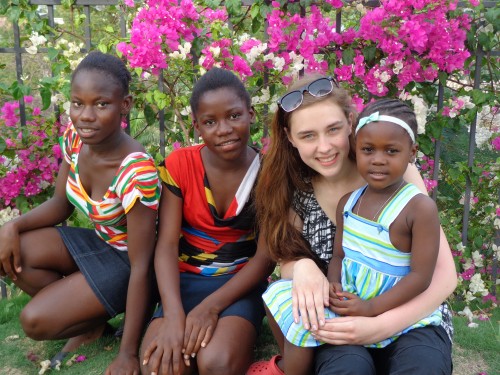 Exotic charm with Stenlove (4), our beloved.
We want to thank you for everything you do for Haiti Ministries. We want to see more and more people being saved and enter into eternal life.  May God abundantly bless you.