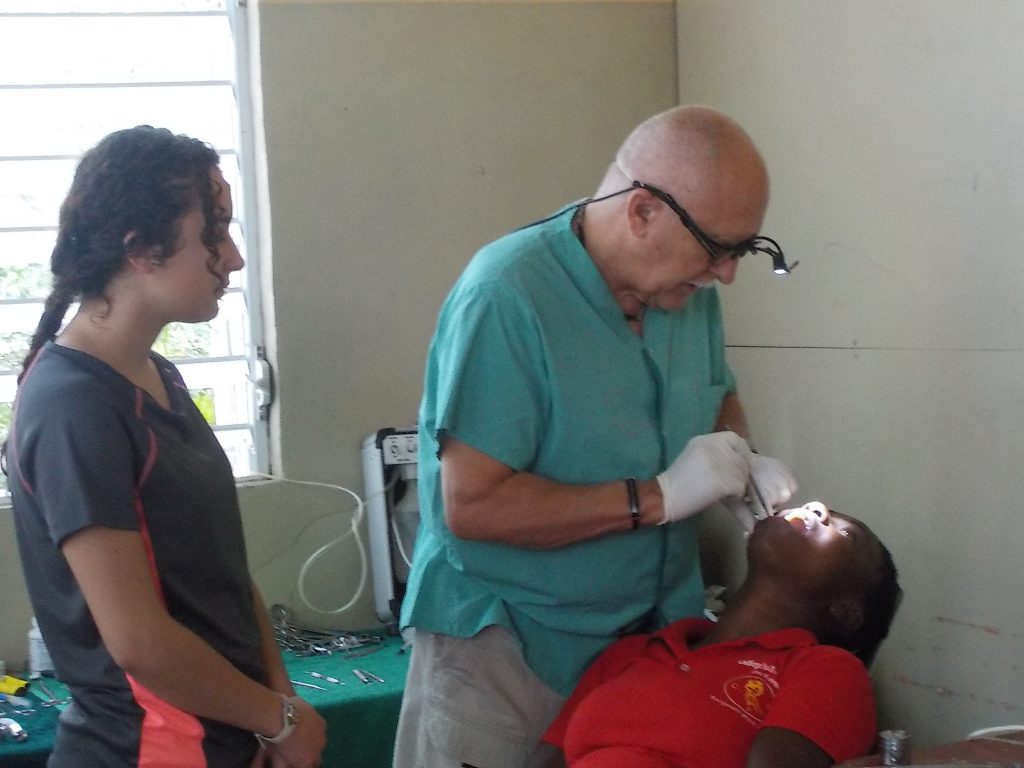 Dentist Jalbert of Edmundston, N-B, assisted by Leanne Courty of Manitouwadge, ON, screened 600 patients, made 262 fillings and 113 extractions in two weeks.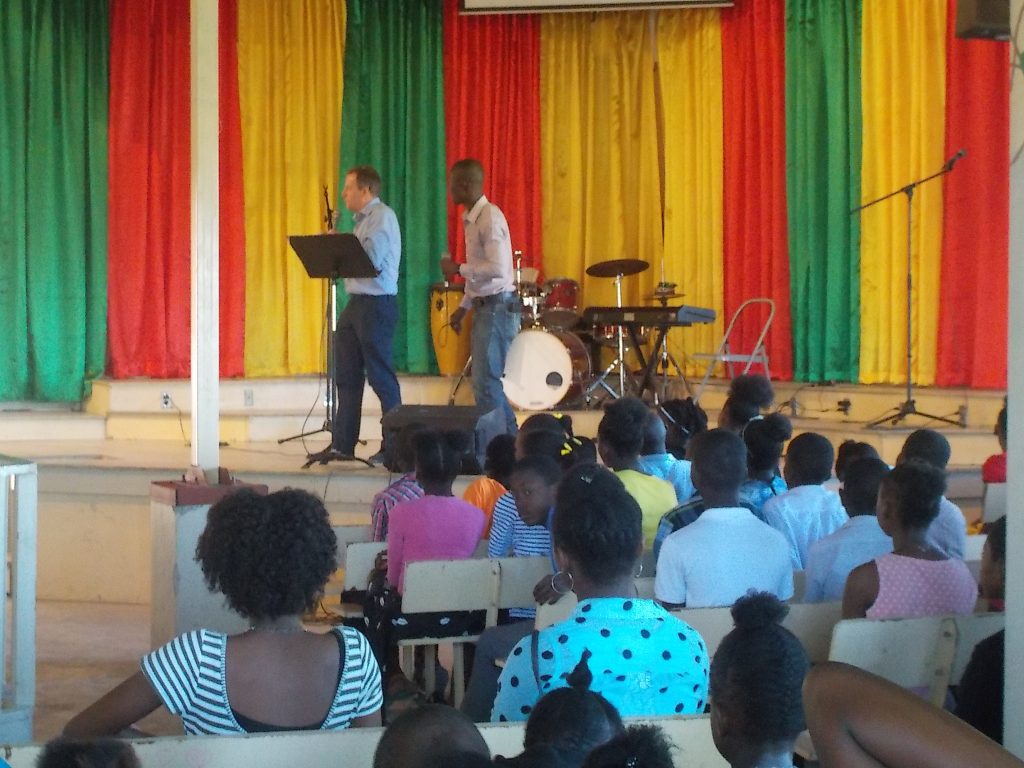 Every year, Pastor Dan Lee of Chapleau, Ontario makes an auction to help Haiti Ministry. He involves his community in the ministry in Haiti. God does good things through them.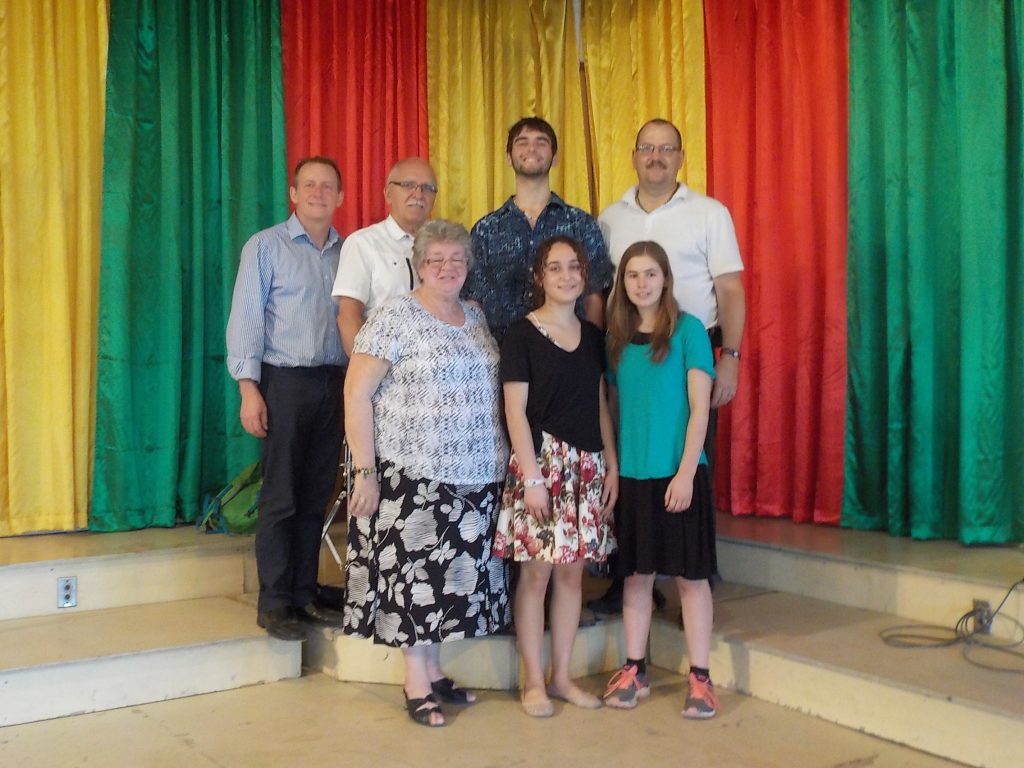 Dot Guertin of Sudbury, ON (front left) made some beautiful Christmas curtains.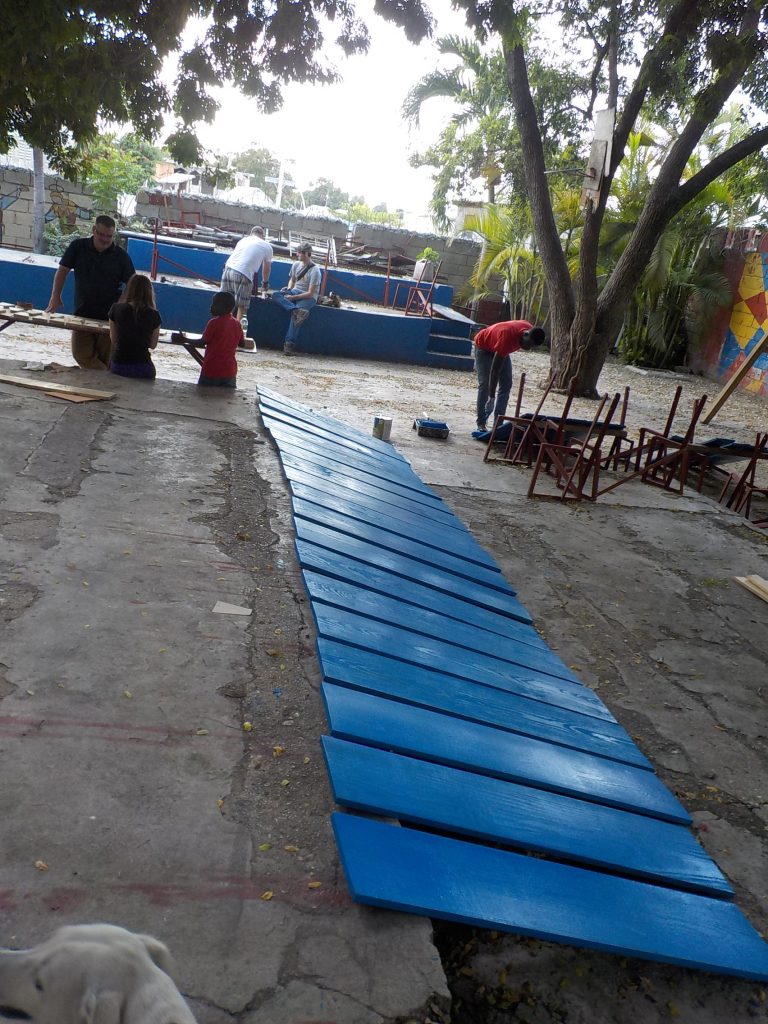 Another twenty school benches were made and four table tops.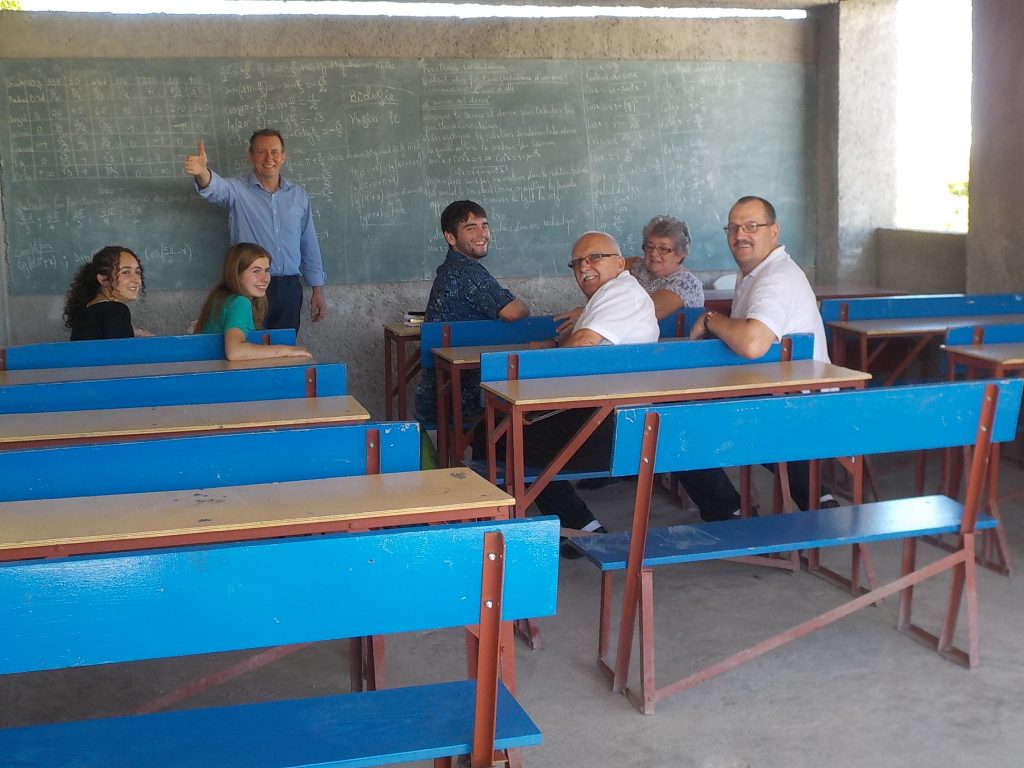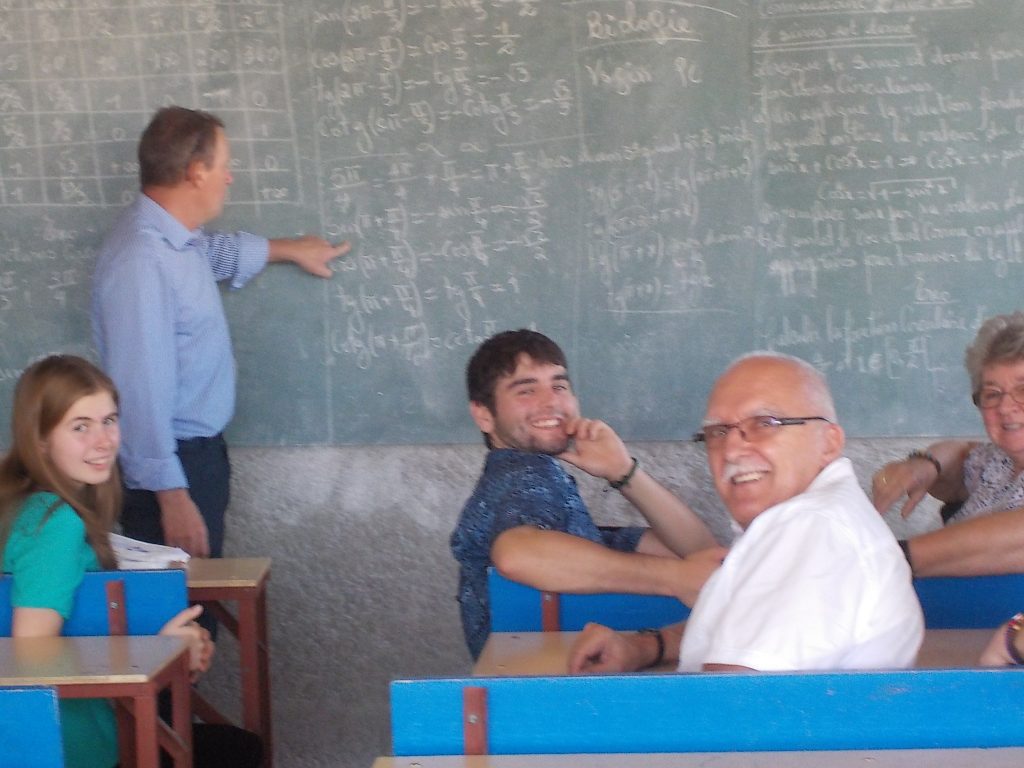 It looks like the students are not too interested in the teacher's lesson.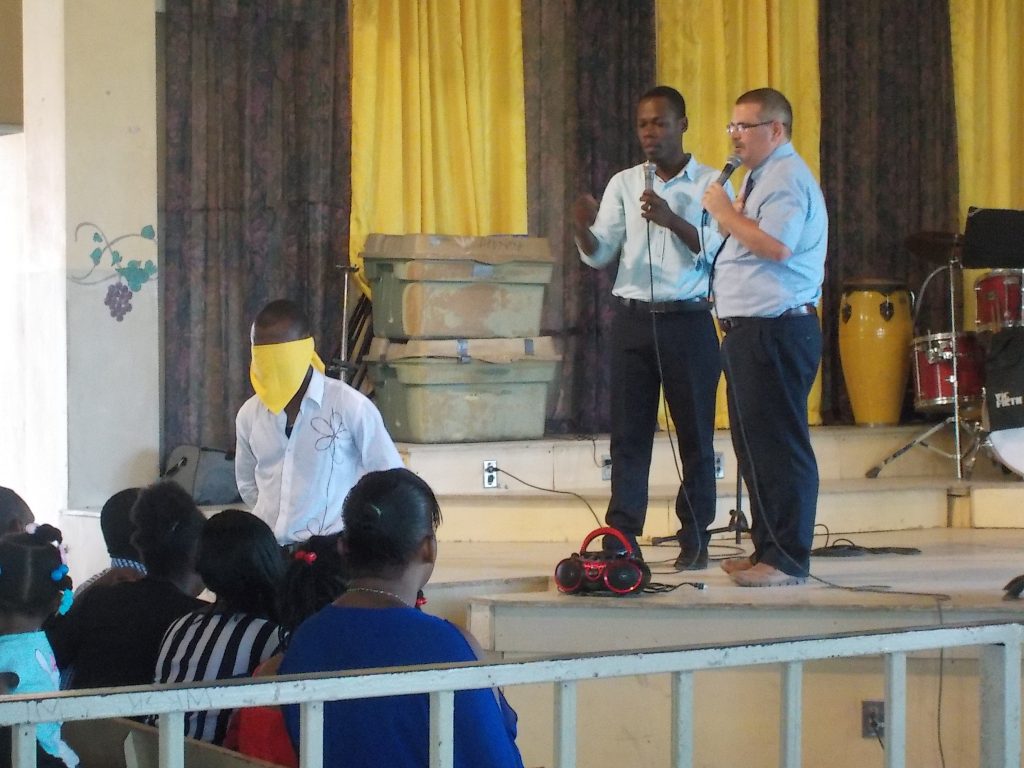 Upon his return to Ontario, Pastor Peter of Manitouwadge found 10 new sponsors for the children. He gives here an illustrated message.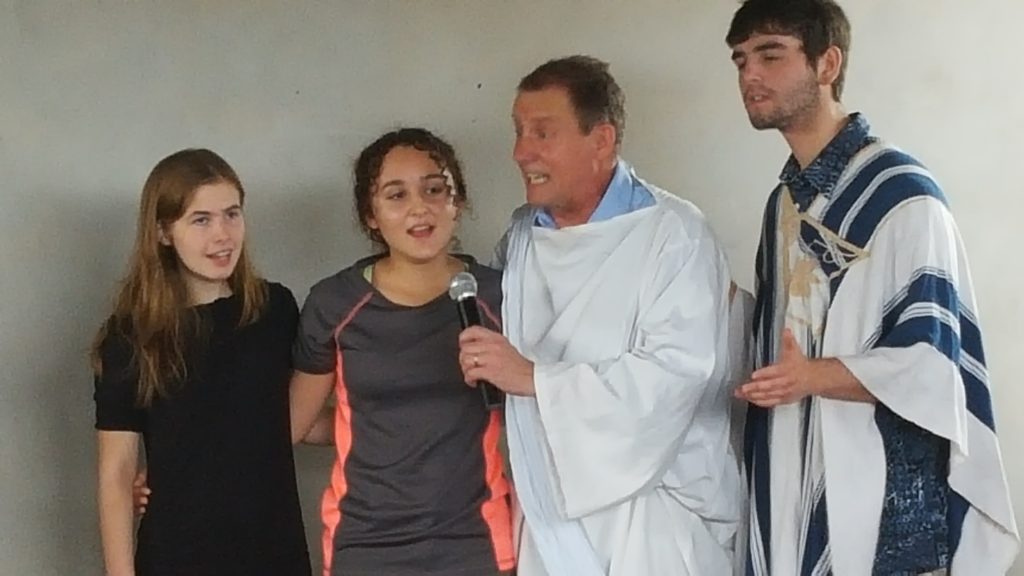 Evangelization in a school. We gave out 200 Gospel of John.  Four girls received healing. The following Sunday at church, we prayed for the sick.  Many children claimed that their pain went away. These things may seem insignificant, but the Bible says: « Now faith is assurance of things hoped for, a conviction of things not seen » Hebrew 11, 1. If at a young age they learn to pray for healing, they will know as they grow up, how to defend themselves from the devil's attacks.
Do not stop praying for our grandson Mathis, who, as a result of chemo treatments, suffers from adrenal insufficiency which causes him hypothermia. Pray that he and his parents will find the rest they need. 
The following article was written by a Pastor who worked at the construction site with us ten years ago.
« I often tell all the trouble I had to start the cement mixer. Someone had stolen the copper cables and it took two hours just to get it to work … I remember that during that time, Pastor Michel had received a phone call from a Canadian official regarding their son who was in prison and to see his shoulders slump under the weight of the situation, I was really impressed by the level of adversity of Haitian conditions…
And yet it is with this old machine that The Fortress rose to the glory of God, a bucket of cement at a time. It really encouraged me because we are all a little like this machine: tired, broken, imperfect, full of problems but loyal to the job. In the same way, God raises the edifice of his Church through the fidelity of tools that are far from being perfect. »
2 Cor 4, 7; But we have this treasure in earthen vessels, that the excellency of the power may be of God, and not of us. 8; We are troubled on every side, yet not distressed; we are perplexed, but not in despair;  9;  Persecuted, but not forsaken; cast down, but not destroyed; 10; Always bearing about in the body the dying of the Lord Jesus, that the life also of Jesus might be made manifest in our body.
MICHEL AND LOUISE
We thank you for your prayers and your financial support that have allowed us to work in Haiti for 21 years.
WE WISH YOU A MERRY CHRISTMAS AND A BLESSED NEW YEAR!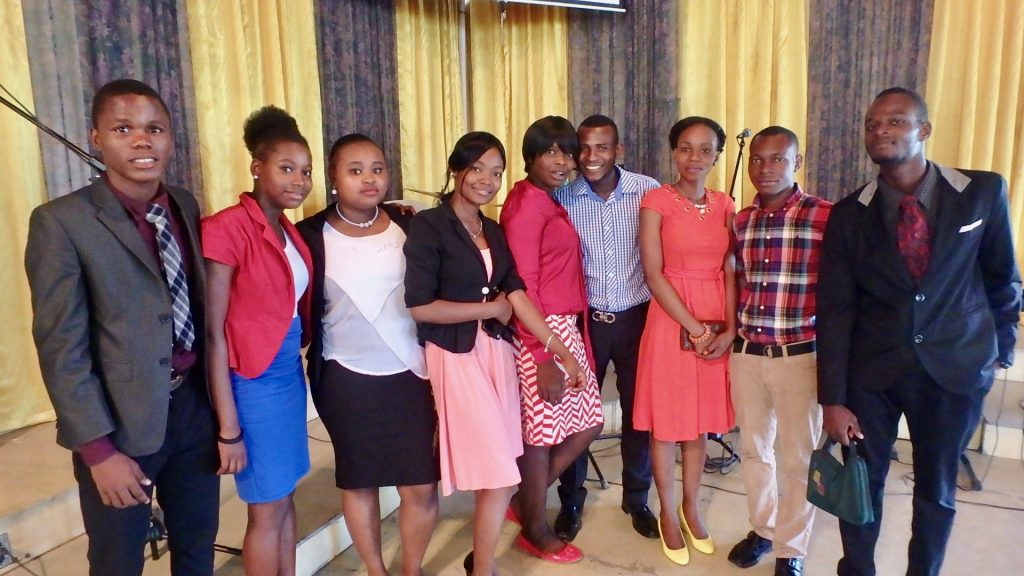 Part of our worship team.