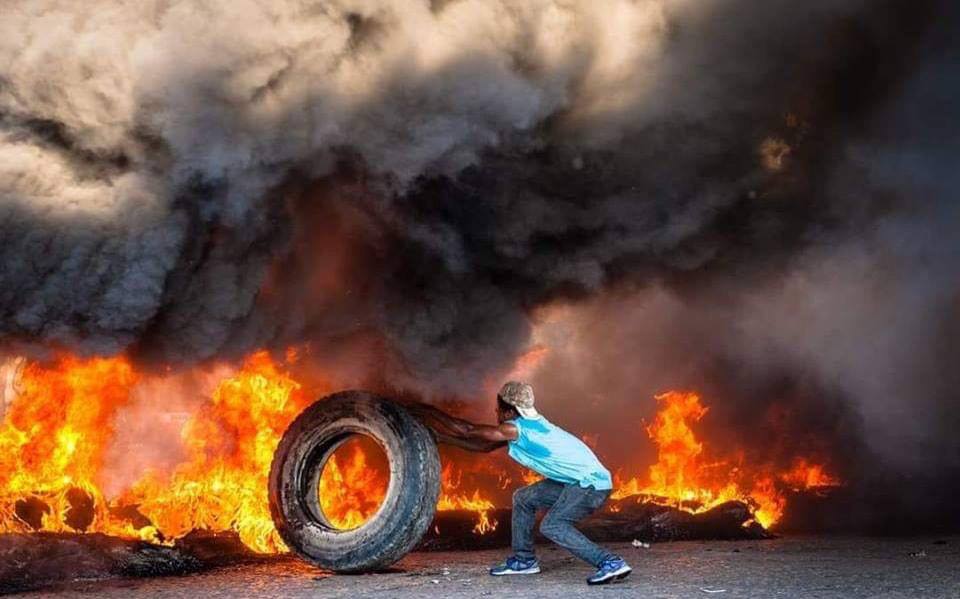 We kept quiet because we were not sure what to say. This week marks the 5th week of manifestations.  Many of these protests take place five minutes drive from our house, but we do not feel in danger.  As of September 2, 2019, there has been a shortage of fuel and diesel in Haiti.  The tankers have been delivering to Haiti since then, but delivery to the stations by land is dangerous and it seems to be done at night. On September 9, the day of the schools' opening, a manifestation was held followed by several others, most of which were violent. The opposition is calling for the president to resign. Haiti has lost its fuel subsidy.  An increase in fuel will cause even more protests. We have more than 700 students at our school, most of them sponsored through Child Care Plus. Most schools are closed and banks and businesses open from time to time.  Our bank was closed for two weeks in a row. Some schools, including ours, try to provide some courses to their students with WhatsApp. But this does not apply to all classes at the time and we do not know if it work out.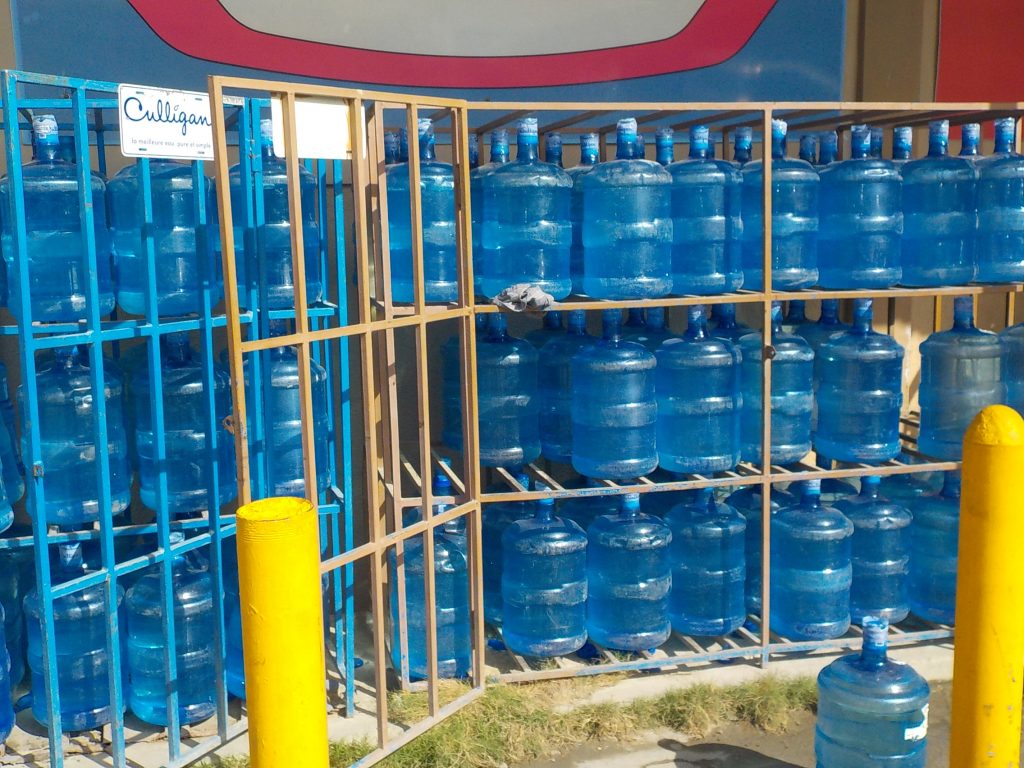 Despite this, the population managed to obtain supplies. We have never run out of water, food, diesel and propane since the beginning of the crisis.
A group of church workers digs a new cistern near the new guest house to replace the other two in the main building.  The location of the old cisterns, partially seen on the picture will serve as a meeting room for 400 people.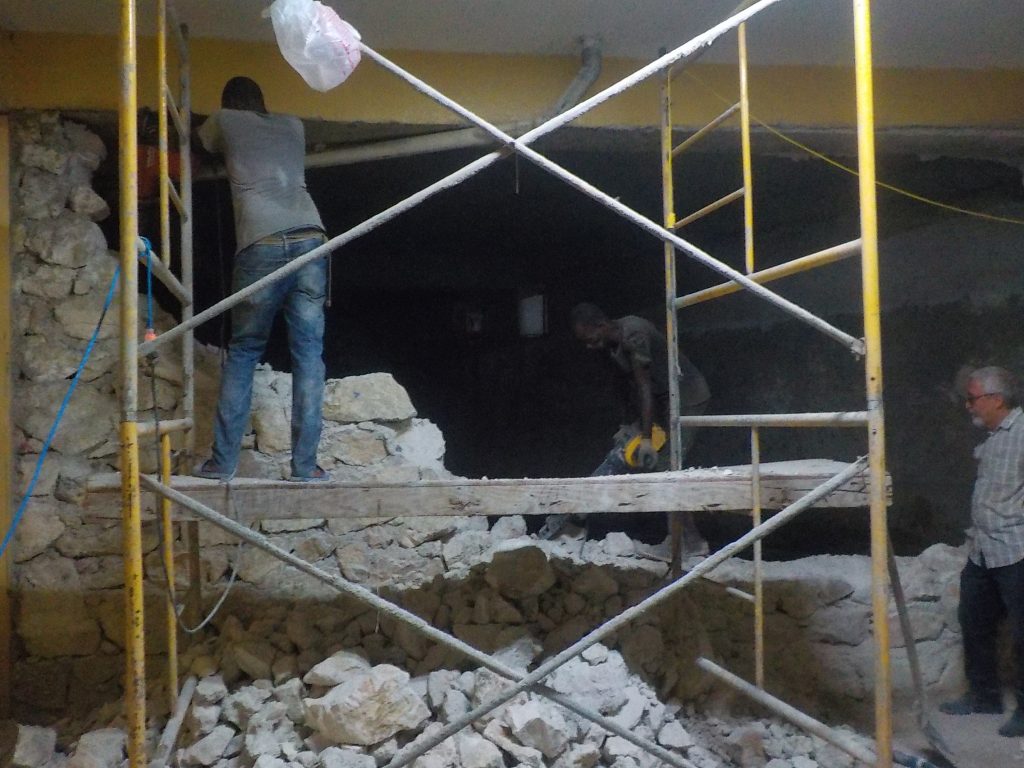 The stone wall that closed the old cisterns before it was demolished.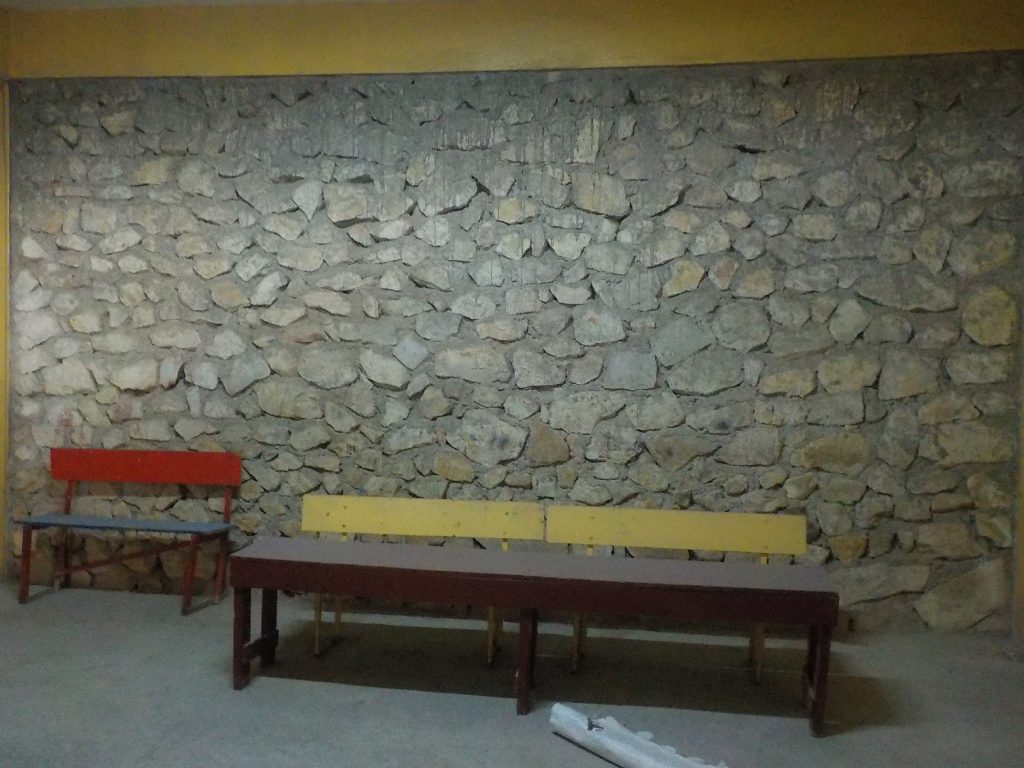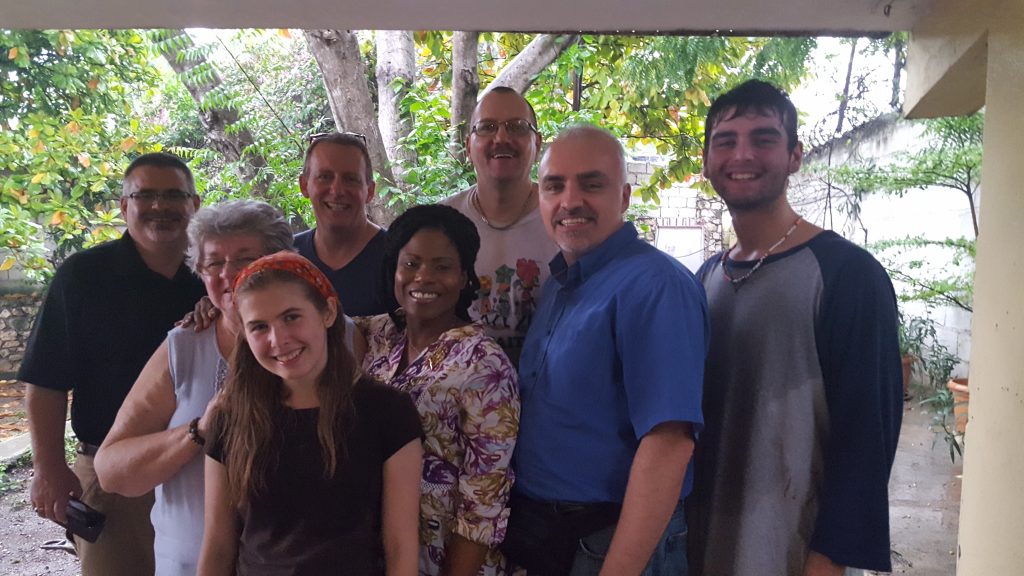 Since February 2019, four teams have had to cancel their coming, two of them after Air Canada's flights to Haiti were cancelled.  All of this is detrimental to the progress of the work.
Sunday, October 27 will mark the24th anniversary of the Church. For safety reasons, we can no longer serve meals to children for now.  Those who come early join the adult worship.
The Lord is good and He takes care of us.  This is the sixth wave of protests since July 2018.  We are not discouraged, but we are tired of this crisis that lasts too long. 
Please pray for a peaceful resolution of the conflict.
Michel & Louise