When I was a little girl, every Christmas, I received a doll.  I was always pleased to hold them in my arms.  Our parents would wake us up at midnight to give us our presents. Their heart rejoiced to see us marvel.  My brother and I had the habit to search for our gifts in and outside the house before Christmas.  Once, we found them in a shed outside. Another time, we saw them behind a couch in our living room. It was too cold for us to stay in our living room during winter time as we heated the house with a wood stove.  But one Christmas, I did not receive a doll. Instead, we got some used toys.   For our Christmas Eve party, we had toasts and coffee.  It was a sad Christmas.   For our first Christmas on the Ivory Coast, Max was born just before Christmas in Ferkessédougou, in the north of the country.  It was harmattan time.  Harmattan is a dusty wind from the Sahara that blows toward the western coast of Africa during the winter. Everything was dry and dusty. We only had one pair of pajamas for Max. The doctor's spouse gave me another one.  I was pleased.  One night, the medical staff came to our bungalow's door to sing Christmas carols accompanied by an accordion.  We were a bit lost in the American culture, but it warmed our hearts.  The nurse brought us an 18 inch Christmas tree to decorate our dining room. She wanted it to look like Christmas, but in the tropical countries, it never looks like Christmas.  In Haiti, Christmas does not mean gifts.  Although the nicest gift we could ever receive is Jesus, it is always fun to give and receive gifts.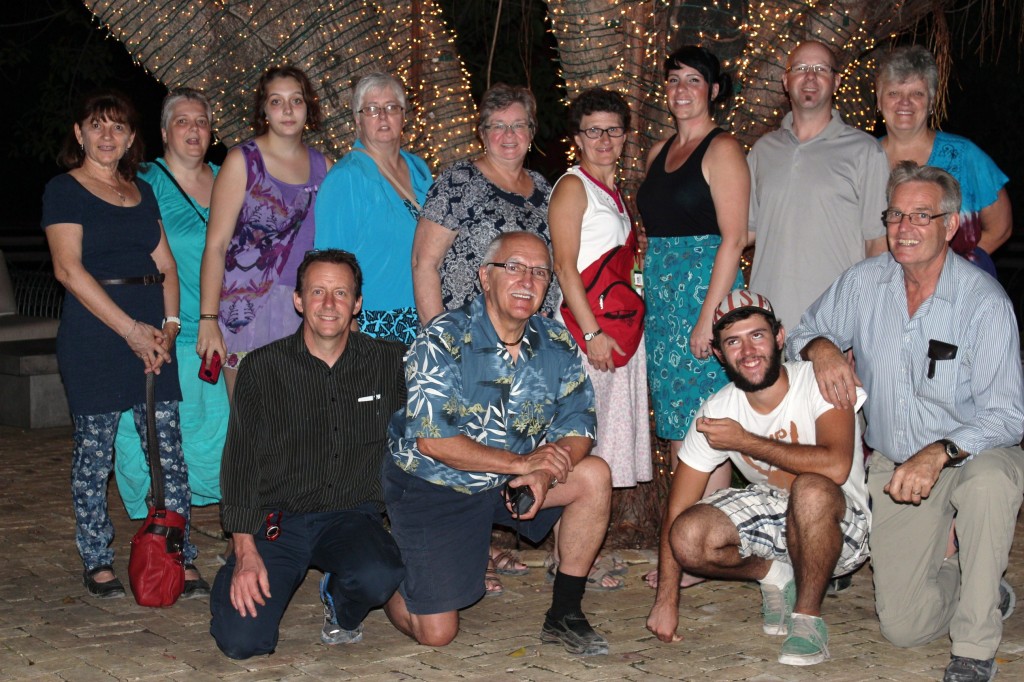 A team from Chapleau, Ontario and Edmundston, New-Brunswick came to visit with us.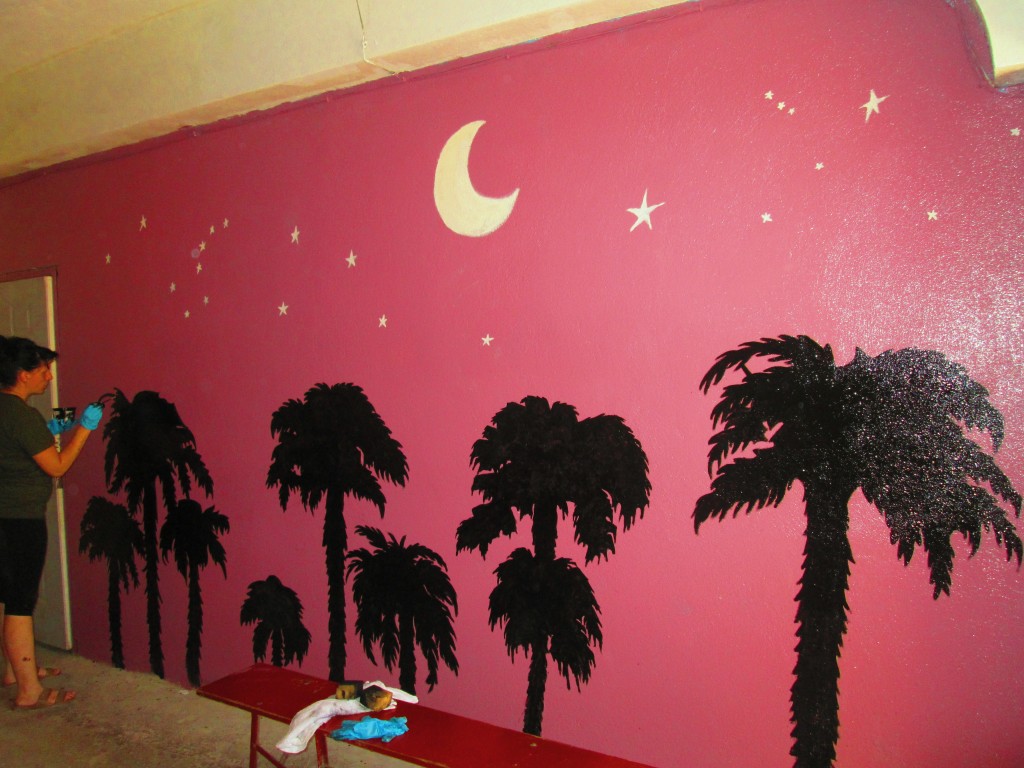 They repainted the waiting room of administration.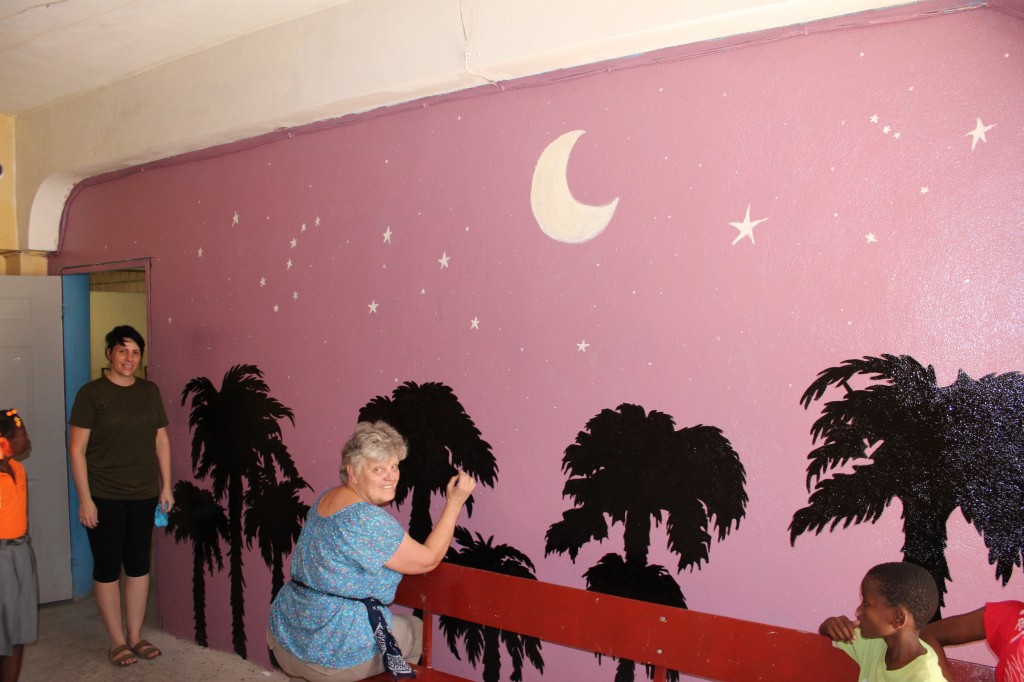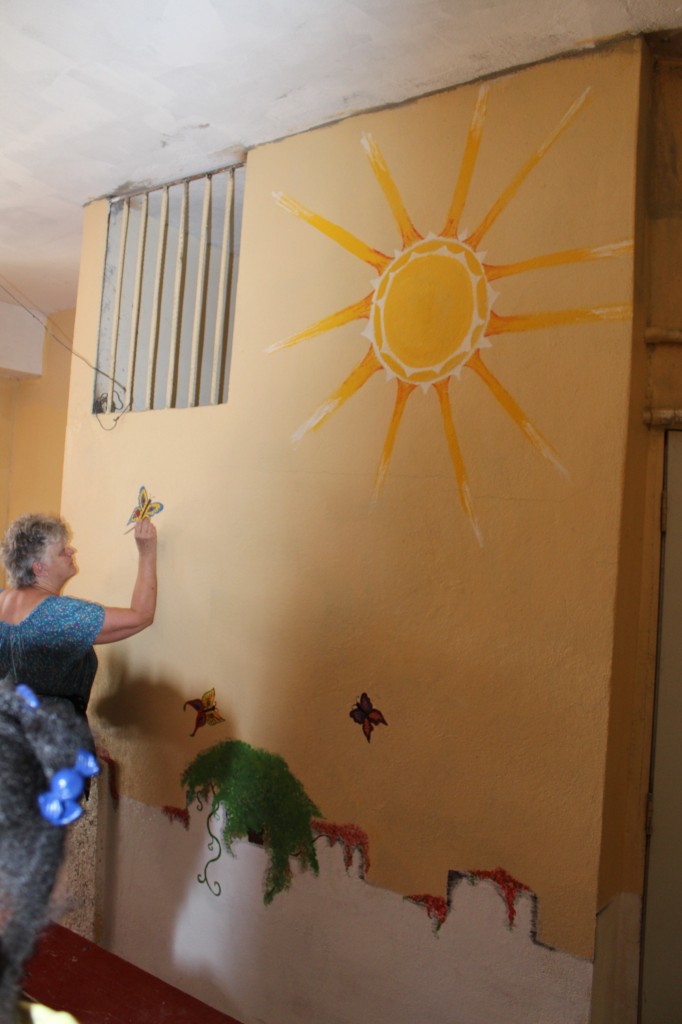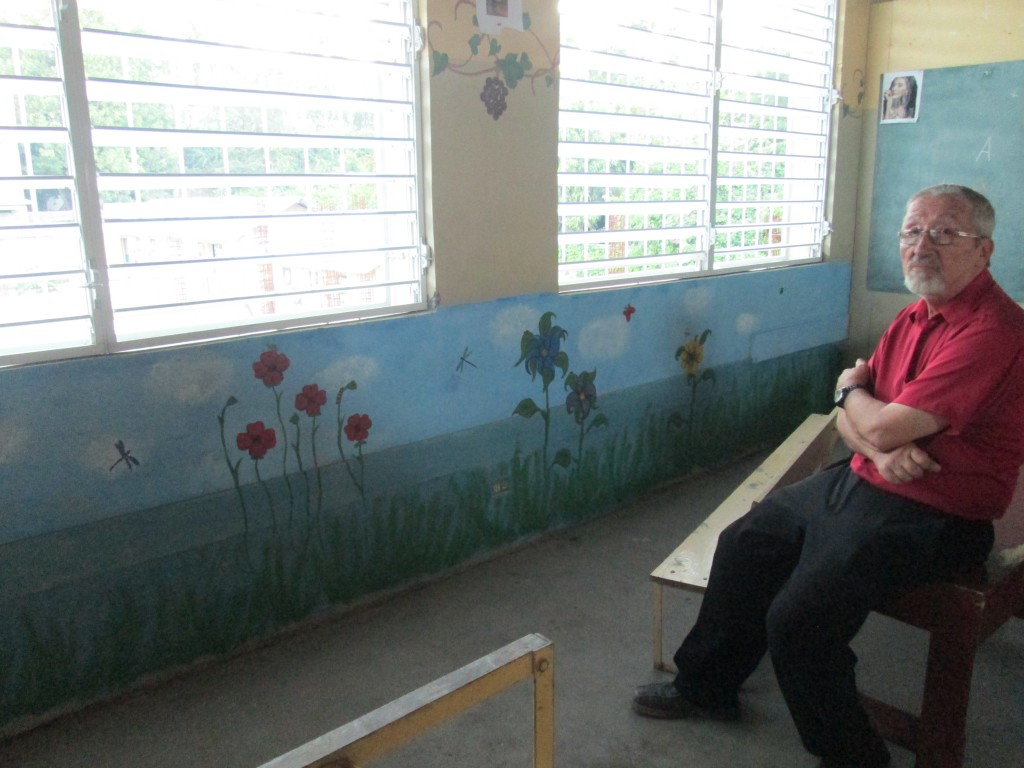 They made in the kindergarten classroom flutter.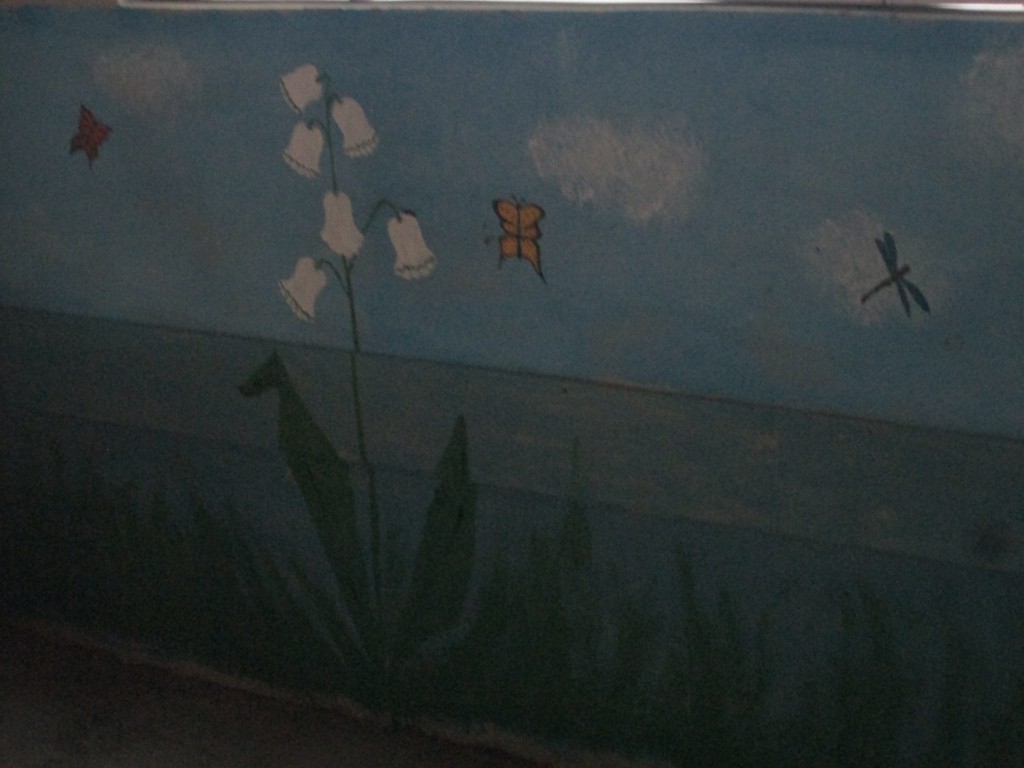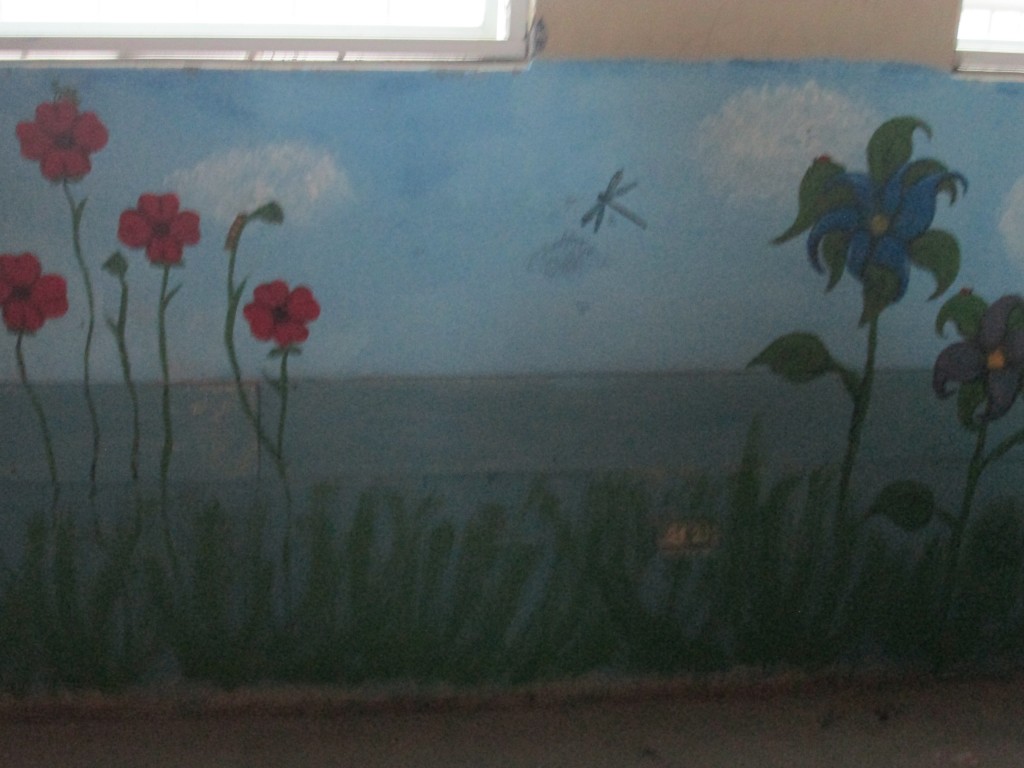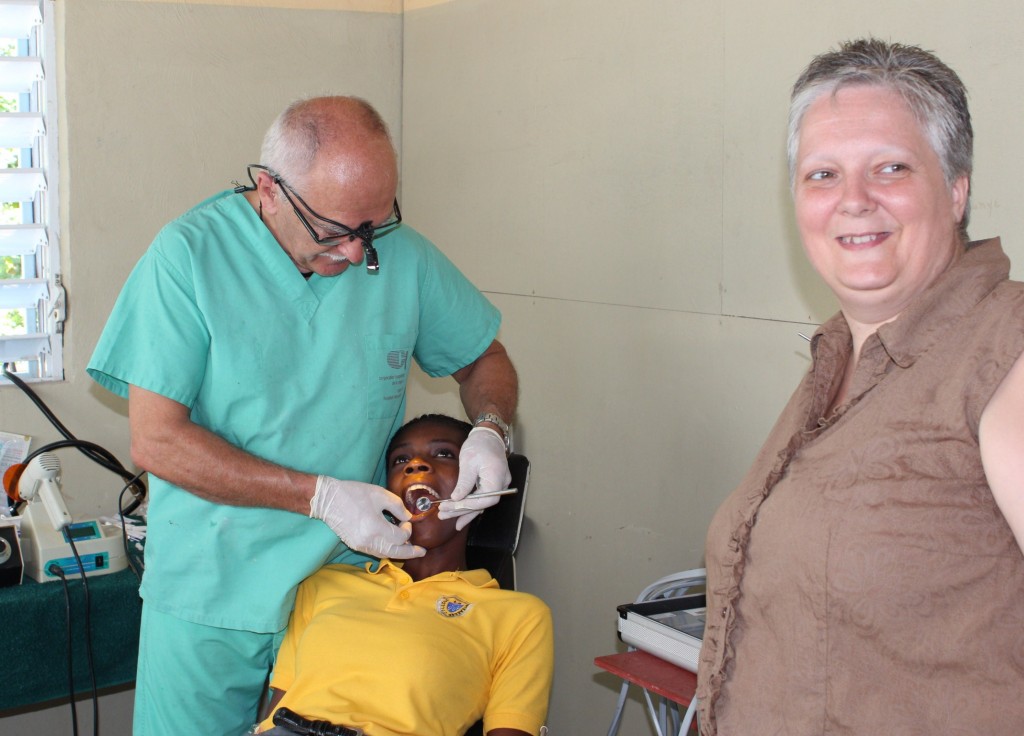 While the painter's brushes were busy, the dentist's instruments rattled inside patients' mouths.  He made 86 sealings on 63 people and he pulled out 474 teeth from 243 people.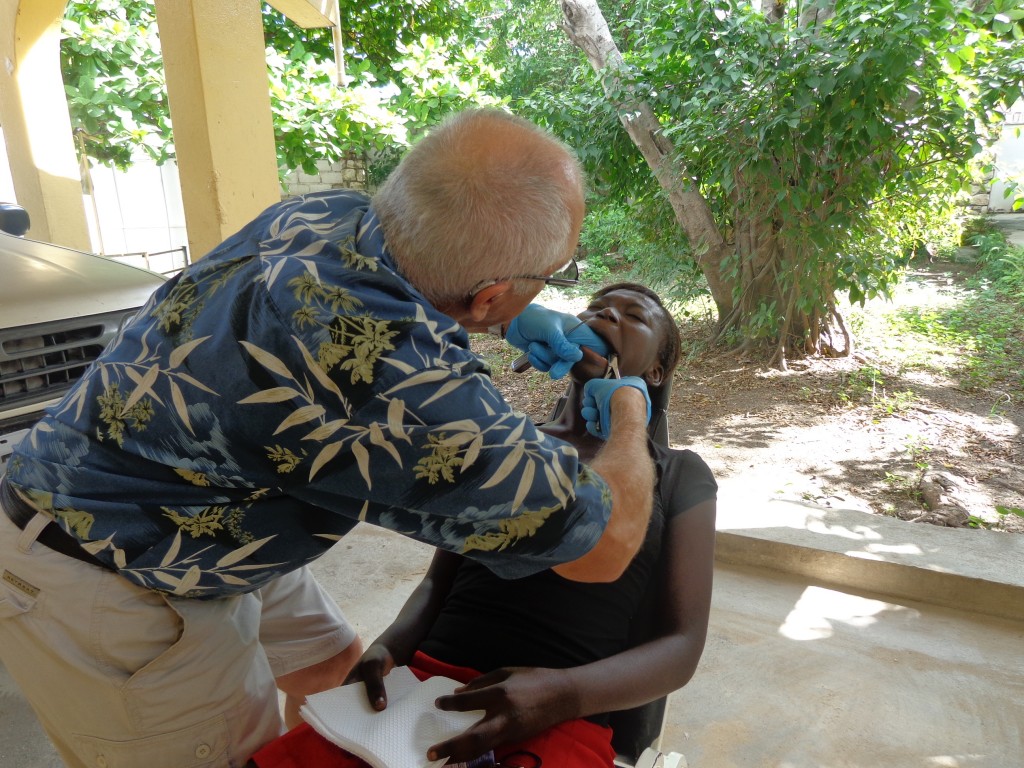 On the team's departure day, a teenager came to our house to get some medication for a tooth ache. After he anaesthetized her, he pulled out her tooth in our garage!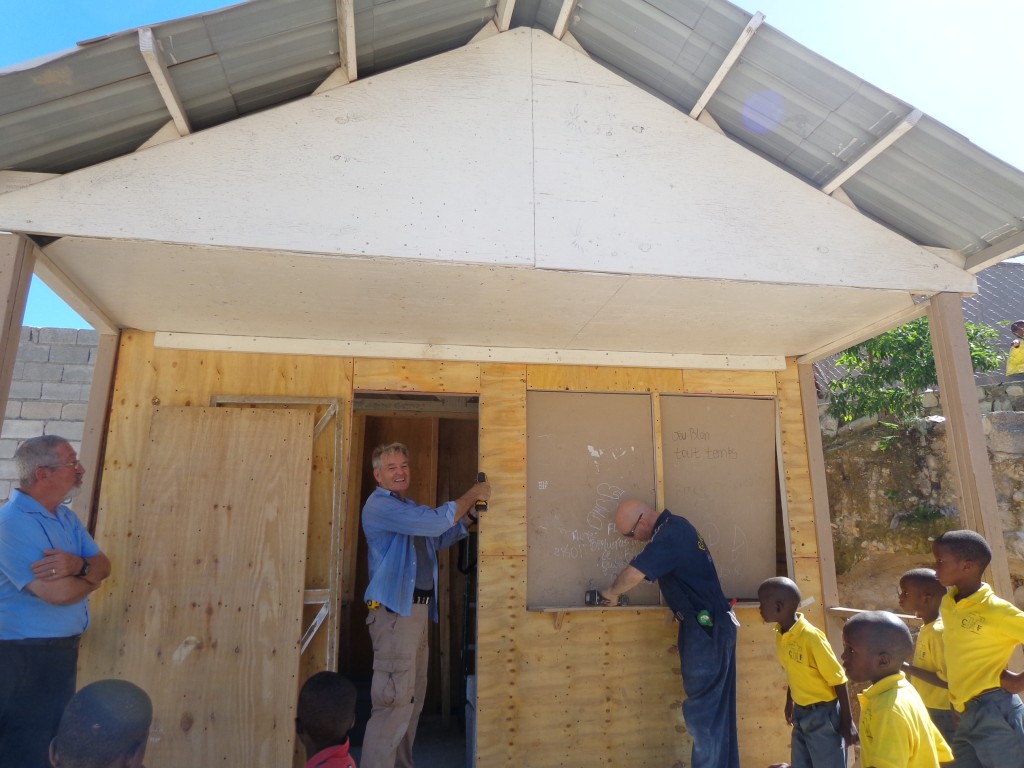 At the sound of hammers and drills, the school snack shack was looking sharp.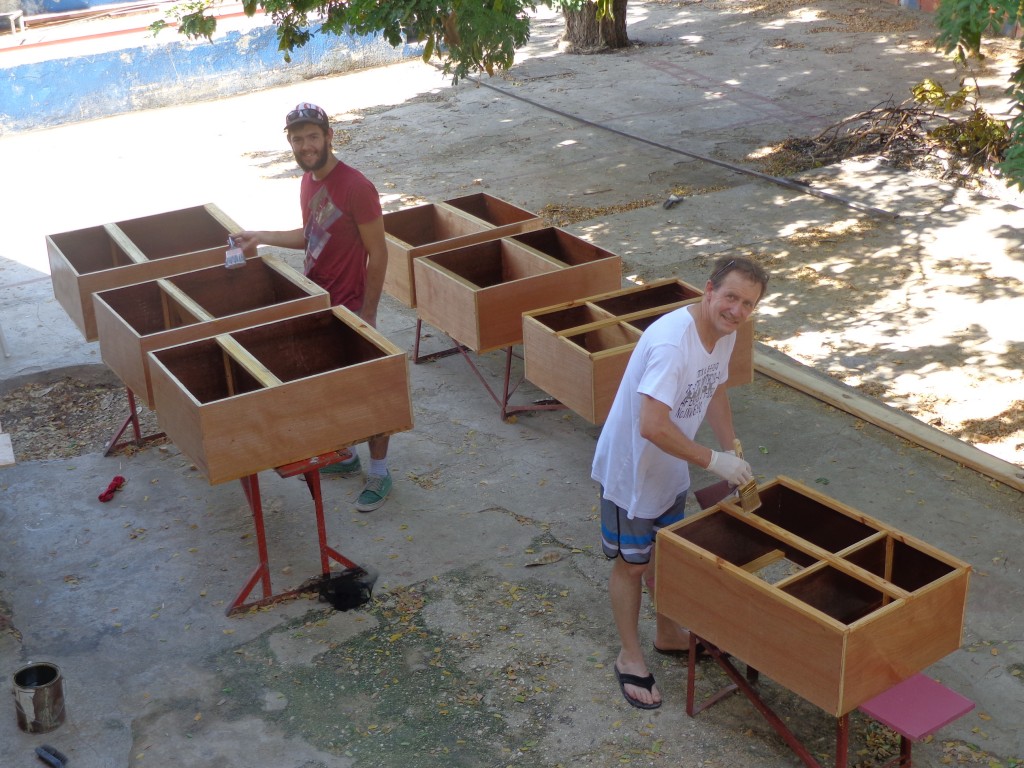 Some cupboards were made and varnished.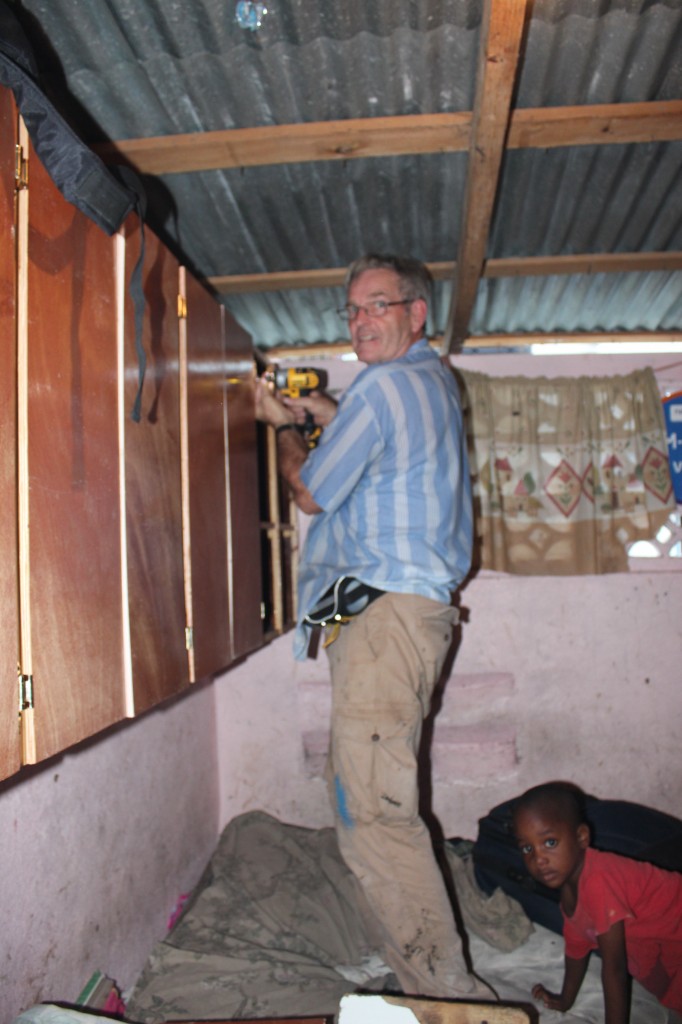 They were then installed at Daniella and Stenlove's house.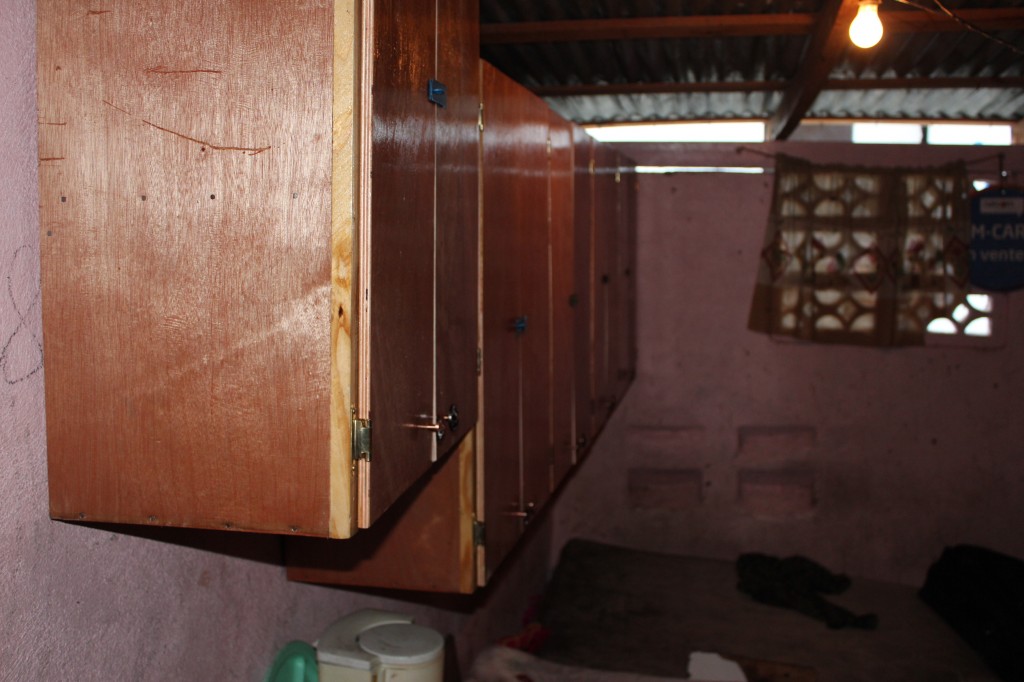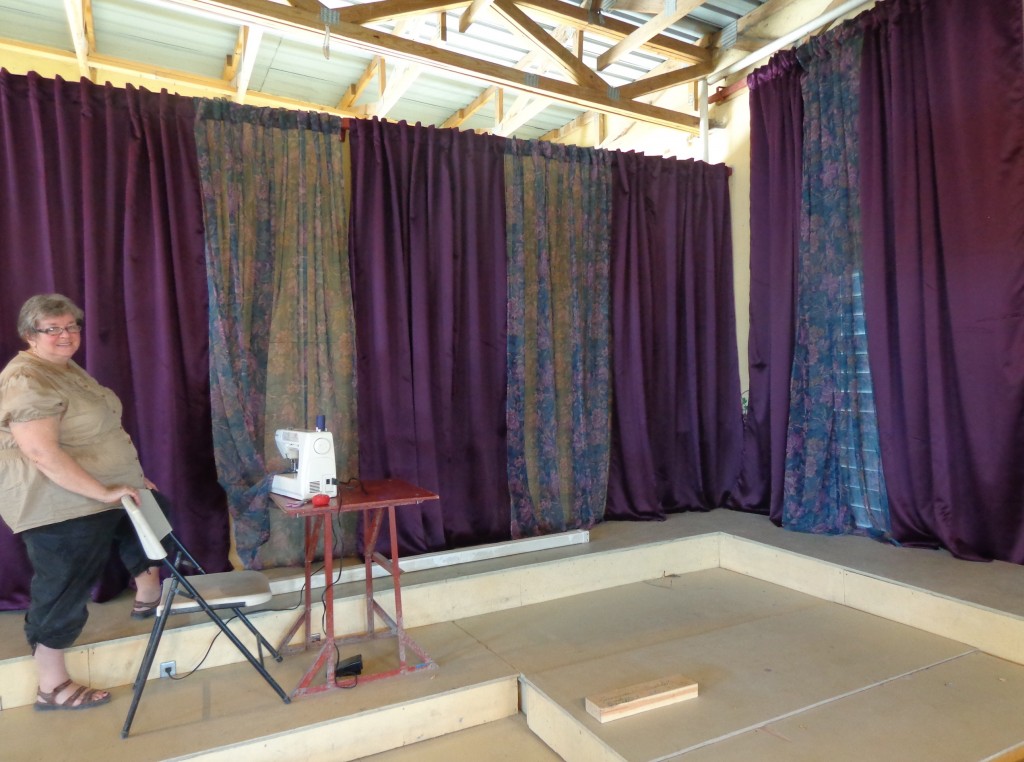 During that time, Dot's sewing machine purred to majestically dress our stage walls.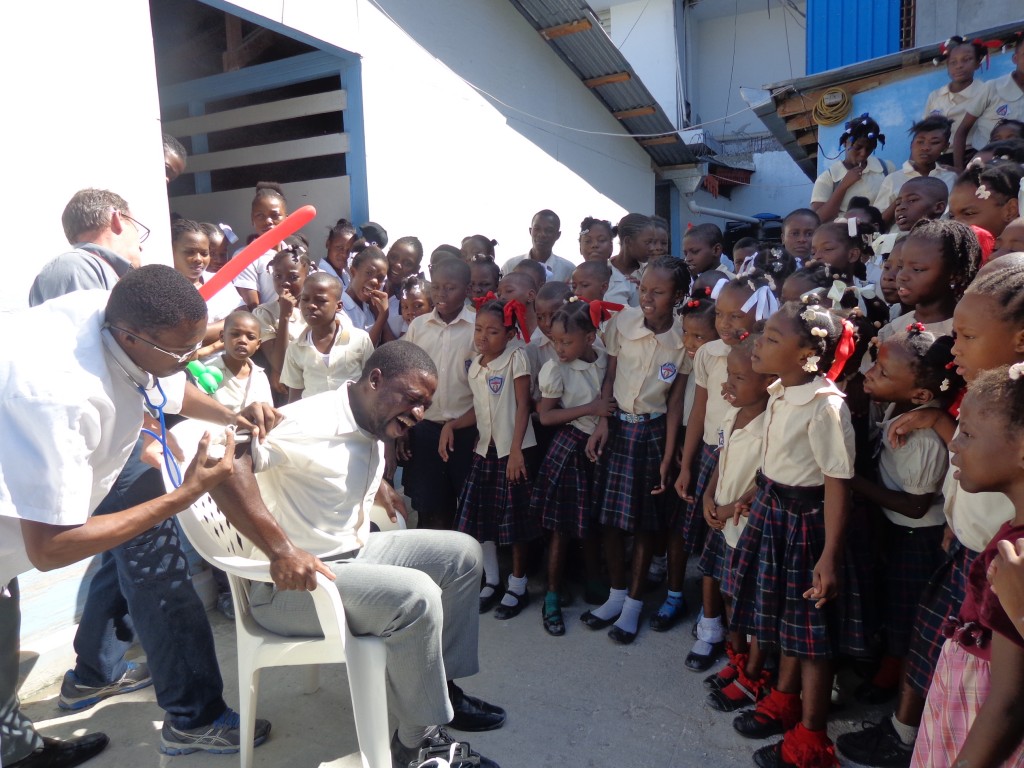 In those days, we presented some mimes in a small school yard.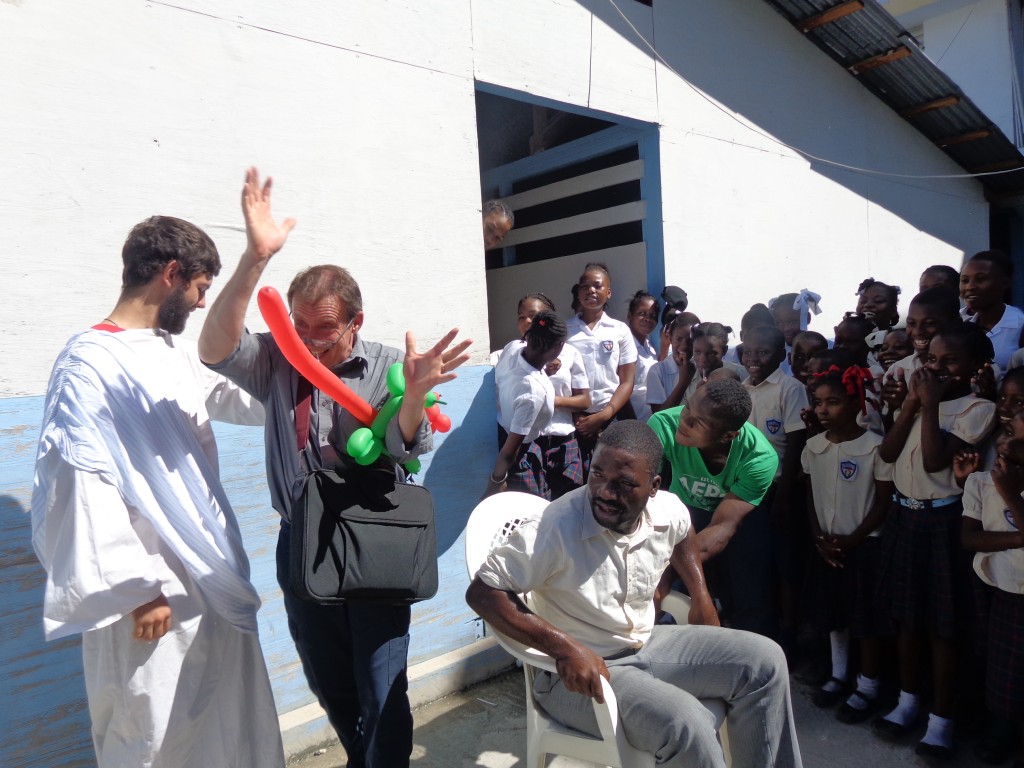 Nearly all students raised their hands to give their lives to the Lord.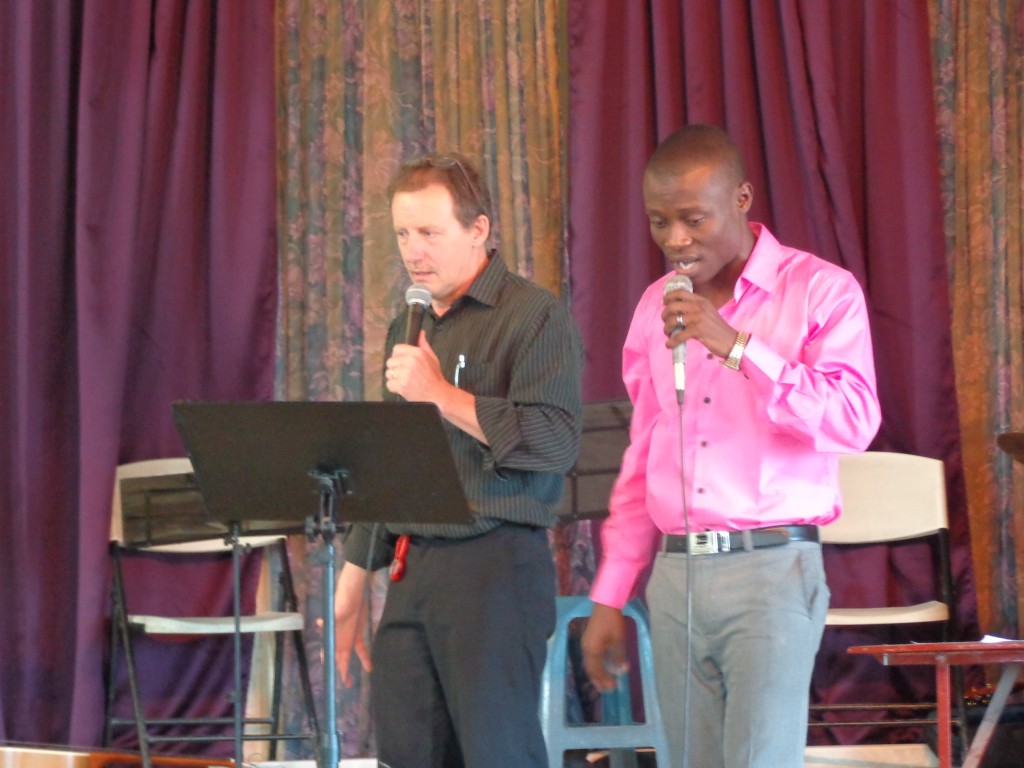 Pastor Dan gave a message that spoke straight to the hearts of the youth.  He was interpreted by Peterson. He is always a subject of blessings to us. 
Dot spoke on King Balak who sent two messengers to the prophet Balaam in Numbers 22.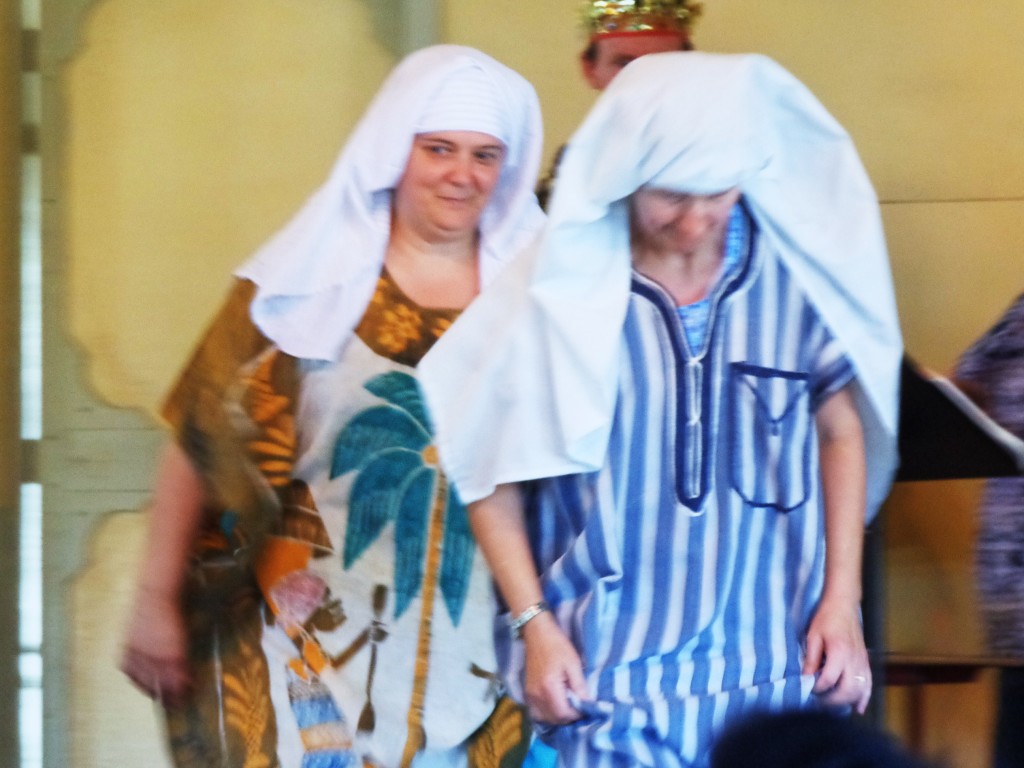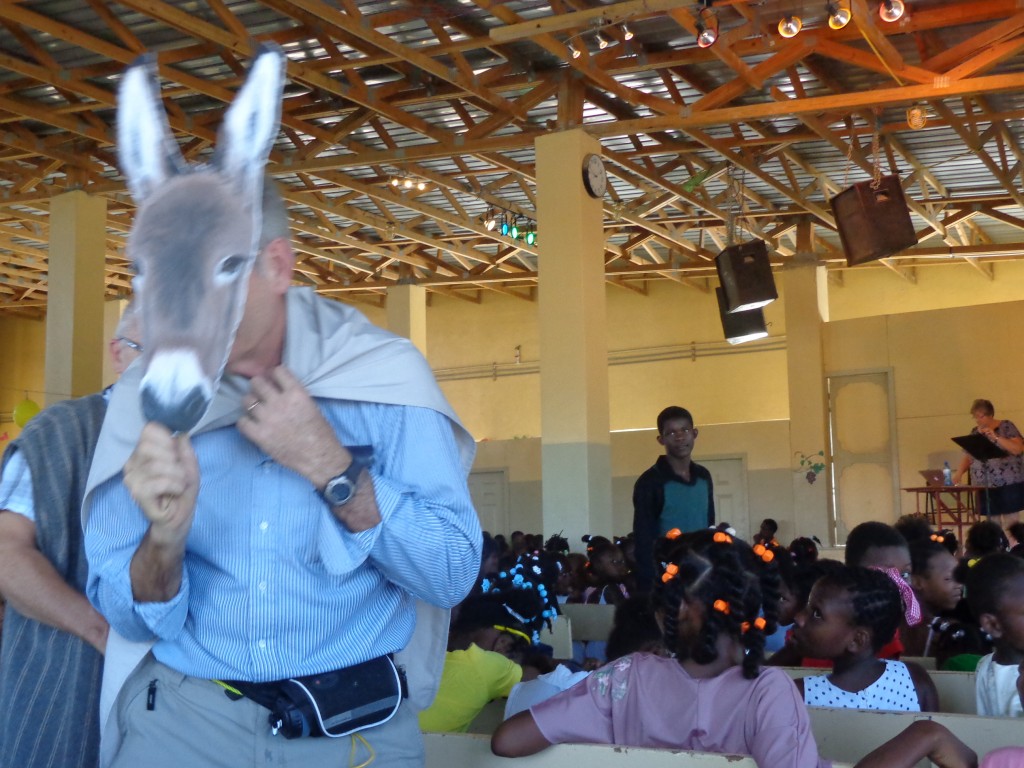 Balaam's donkey spoke.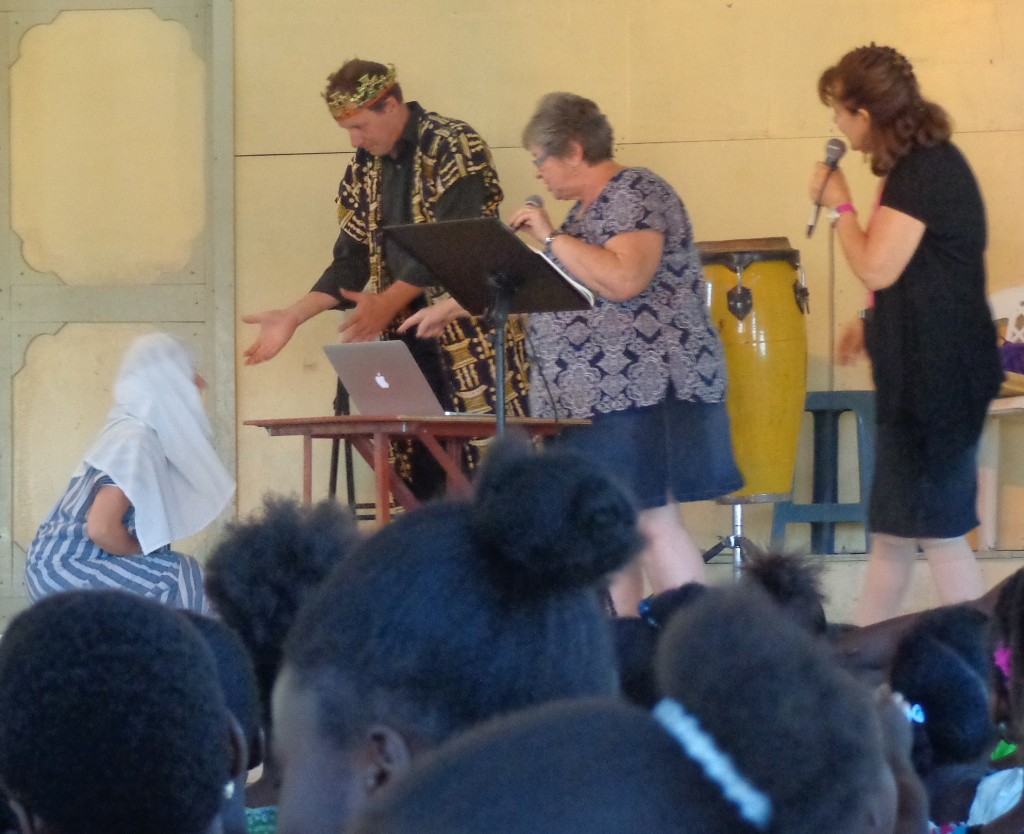 King Balak was very disappointed that Balaam did not put a curse on his enemies.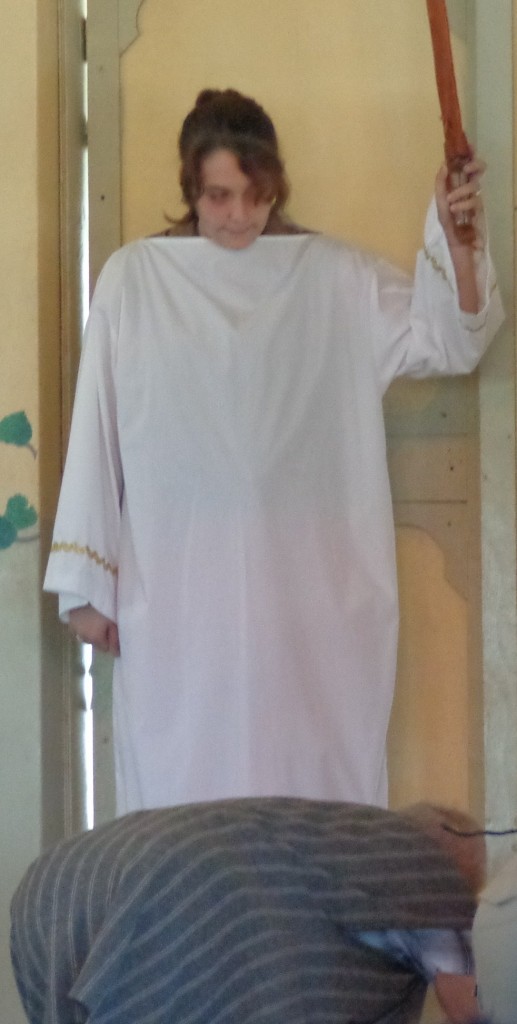 An angel stopped the prophet on the road of perdition.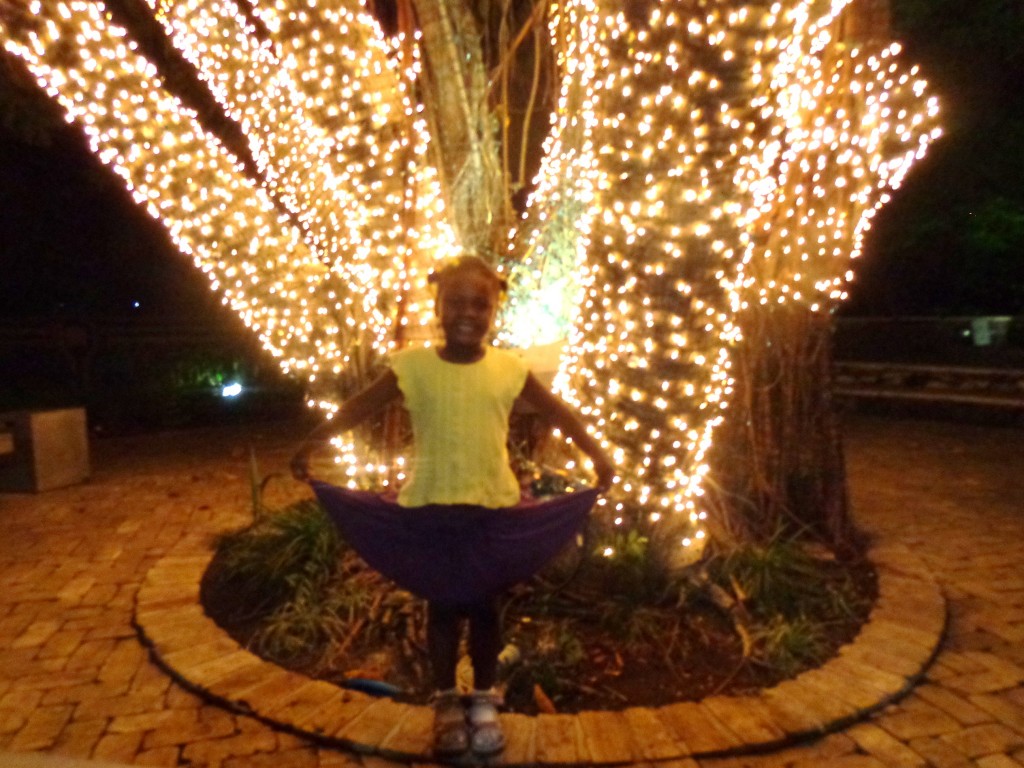 We wish you a Merry Christmas and a Happy New Year with abundant blessings.
For those of you who support Haiti Ministries, we would like to thank you from the bottom of our hearts.  Please know that things go forward despite we are aging.